So, here I am....
This past month and a half I've spent a LOT of time thinking, trying to figure out the what's and the how's and the why's of this whole mess.  I didn't sign up for this situation.  I just had to deal with it the way that I felt I needed to.  I HAD to stand up for my children and hundreds and hundreds of other children whose pictures were being used inappropriately.  This whole experience has been eye-opening for me in so many ways. I feel like I have a duty to share my experience, to share what I've learned, how deeply I've been affected, and how great it is to know that there still are GOOD people out there.  Thanks for the MANY e-mails of love and support!  Thank you from the bottom of my heart!!!
I felt like I couldn't write anything here for a long time... not really wanting to put my feelings out there.  I was receiving all kinds of threats.  I was still checking blogpatrol and was shocked to see what was being said about me... websites developed JUST to say how much they hate me. Really?  I don't understand who has the time for this... and I wondered... wouldn't your time be spent better doing something else?  Something to better who you are?  Maybe some time for service? Some time to do something good for someone else?  A hate website - just for me?  And while the traffic was still high here from "those places", I just felt like I couldn't put anything here.
I realized a few things, though.  As much as I want to continue to share my childrens faces...  I just can't.  Maybe some profiles or pictures taken from behind... maybe super close-ups of their amazing eyes.  But I can still share our stories and our love and our LIFE!  I hope this will push me to be MORE creative with my photography... to try something new, something different. But more than anything, I want to continue to share my love of life and my family here.  To share our traditions and what makes us stronger... what makes us happy... what makes us who we are.
So, I want to start by sharing our fun from this past weekend:
The Birthday Extravaganza!
The last few years I have tried to talk to the kids into having one HUGE birthday party and every year they have something different in mind.  Well, this year we FINALLY talked them into it!  We sat in a circle, decided to have a big carnival, and the kids gave suggestions as to what kinds of games they wanted at the carnival.  Little Miss wanted a duck pond, Moose and Bear wanted something to bounce in/on, The Hubs wanted a dunk tank.  The planning began!
We rented a HUGE bounce slide and a dunk tank, borrowed some games from friends, made some of our own, made a FUN photo booth for pictures, borrowed a cotton candy and popcorn machine.  We had face painting, a fish pond, balloon darts, cake walk, duck pond, "dunk the dentist", sub sandwiches, yummy cakes... WHAT A BLAST!
It was so much fun to see the kids enter the backyard and to see their faces light up!  To see them run around from game to game, collecting prizes.  To see them laughing and having the time of their lives!
When it was time for cake, we lined the kids up along the backside of the table - oldest to youngest.  Bear had requested an all white cake with some lego characters on top, Moose fell in LOVE with an all chocolate cake at Costco (yes!  One less cake to make!), Little Miss decided she wanted a cheesecake (Costco, again...whew!), and since Chubs couldn't tell me what he wanted - I took matters into my own hands and did a cake along the party theme - making it look like a big ole box of popcorn.  Fun!
It was fun having cousins come down from the White Mountains and having other cousins come that had just moved back from Ohio.  Yay for cousins!!!
At church the next day, so many moms came up to me and told me that their child had said that the carnival was the very best birthday party they had ever been to, that their kids had stayed up SO late after the party (apparently on a bit of a sugar high), that they just could not stop talking about it.
It was a little bit chaotic, with so many kids running around... but it was a whole LOTTA fun!!! And now we have a whole bunch of pictures, to remind us of our fun, fun day!
Chubs real name was on the cake... but I cloned it out (just so you know - it looks weird to me without it!)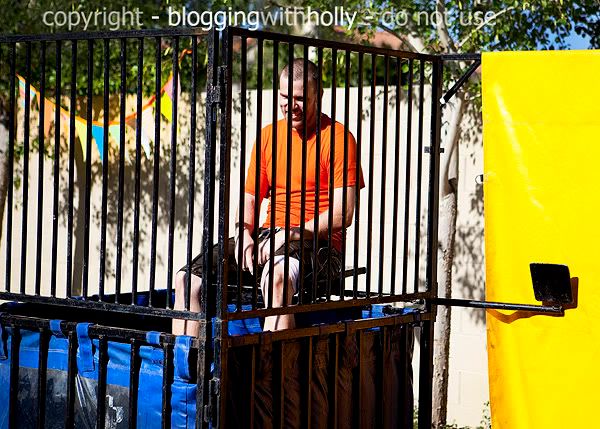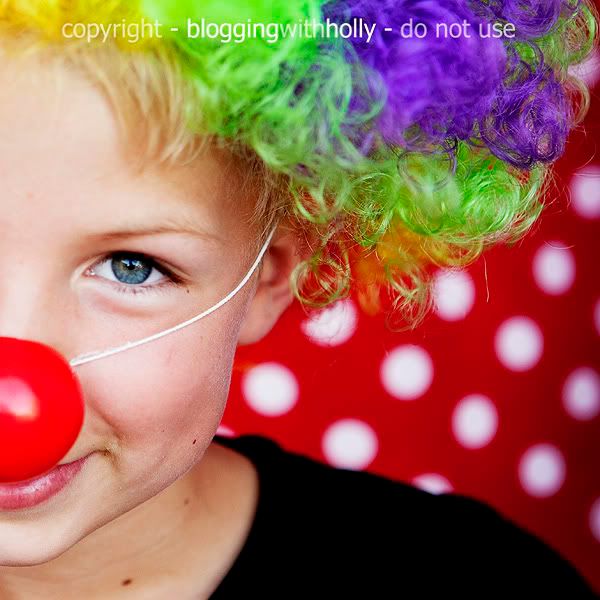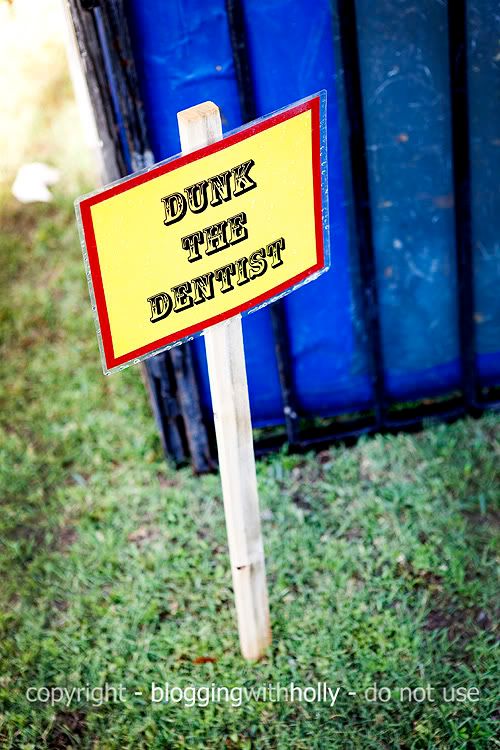 My favorite picture of the WHOLE day!!!