A weekend at the lake...
is always a good time! Last minute, we changed our plans from going on a camping trip to a lake trip... and it was fun - not even close to perfect, but still fun, nonetheless. Thursday evening, we arrived at one of Grandpa's cabins to find a yard FULL of weeds. We aren't talking little weeds - we are talking weeds as tall as Little Miss. All 6 of us spent a good hour and a half yanking and pulling, raking and hoeing. We got about 1/3 of the yard done. That is hard work!
Friday morning we spent down at the river collecting rocks and teency, tiny frogs. We taught Moose how to skip rocks and he was soon addicted to that. We found one super cool rock.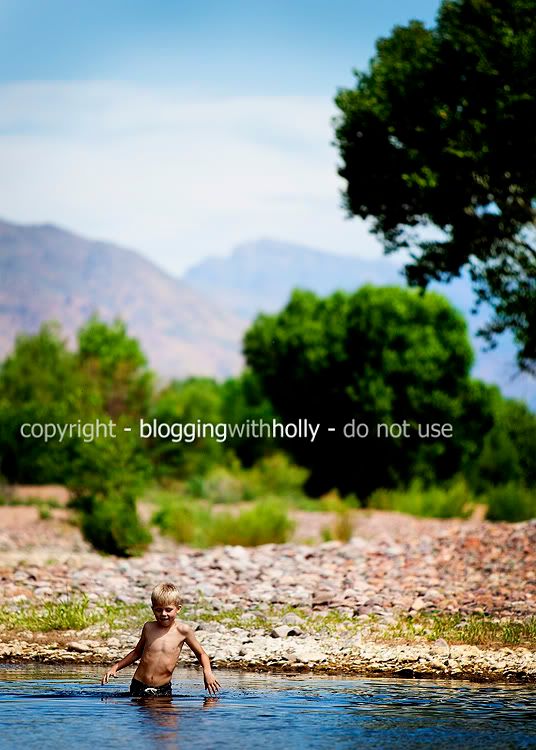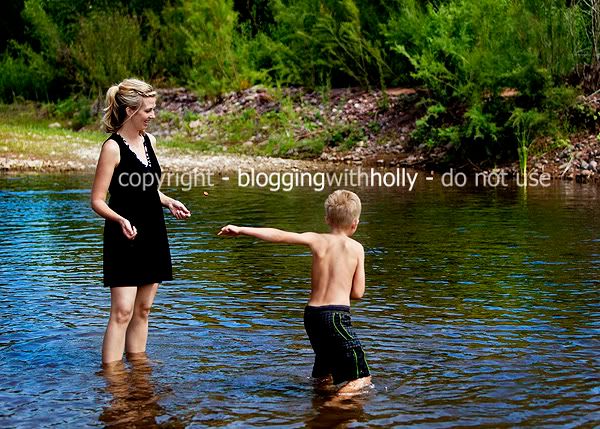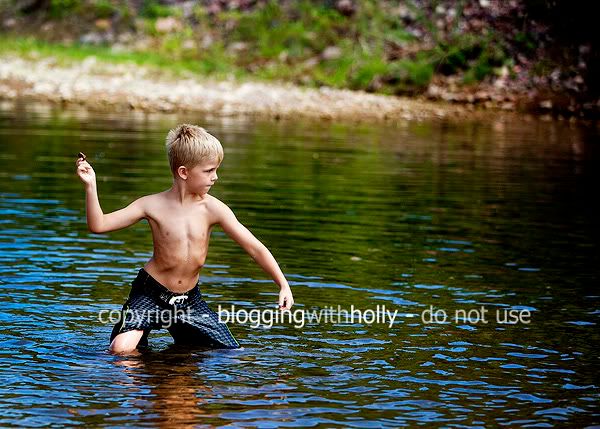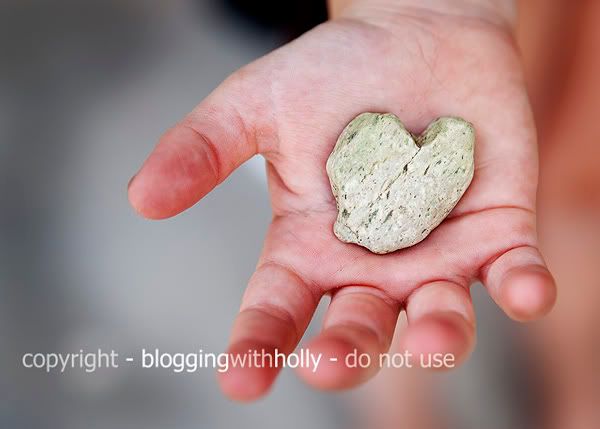 Friday afternoon we spent some time cleaning out Grandpa's boat and making sure it was ready to go. We threw away some beer cans, cigarettes, and lighters. While we worked, the kids had a great time goofing off and being silly... super anxious to get out on the water!

We slathered up the kids with sunscreen, filled an ice chest up with drinks, washed a bag of cherries, grabbed our "beach bag" and filled it with towels, and we were off. We loaded the boat in the water, got out of the "no wake" zone, and the boat started beeping - a high pitched squeally beep. The oil pressure shot WAY up. We let the kids jump in the water and play for a minute while Brett checked things out... NO OIL IN THE BOAT. Not good! So we took the boat back in, docked it, grabbed some oil from Brett's truck, poured it in... not enough. We loaded the boat back up and went to swim on the shore for a bit. Bummer!

It's good to see the lake FULL - really, really full!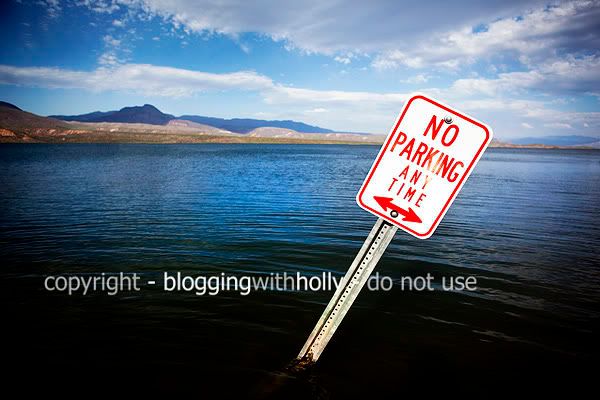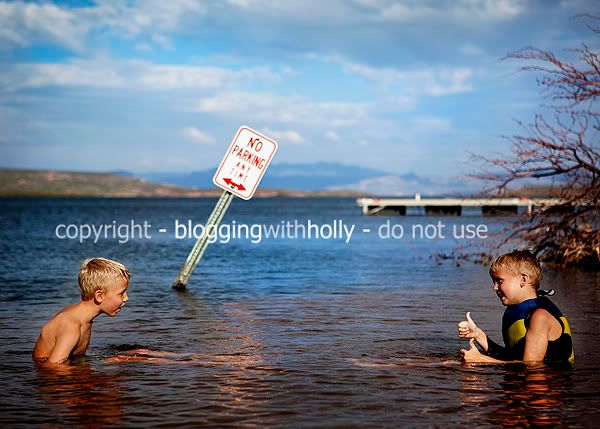 After a stop to get a bunch of oil it was back to the cabin to pull weeds for another hour and a half - got another 1/3 to 1/2 of the yard done. The Hub's little brother's family pulled up. We cooked a yummy dinner and stayed up most of the night talking. We LOVE being with them!

Saturday we took the boat back out.... it worked! I did a little wakeboarding on the SUPER choppy water, until I crashed pretty hard and then I was done. The guys didn't even wakeboard. Whatever! We pulled out the tube for a little fun! Good times!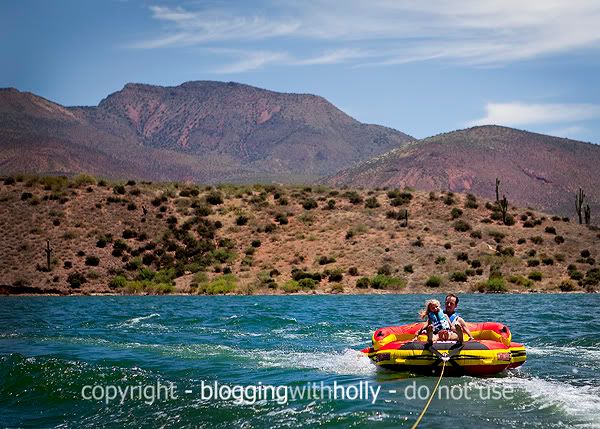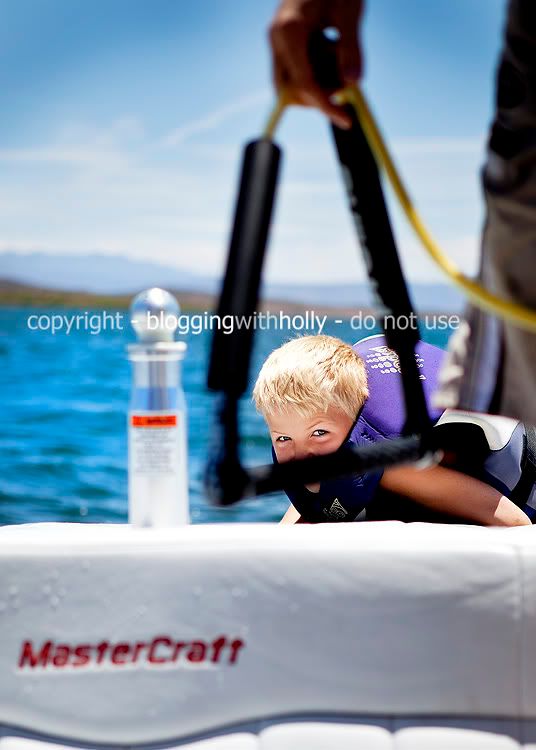 We spent the rest of the day hanging out, playing cards, watching movies, chatting the day away. We headed home later that night and ended off the weekend with The Hub's family (aunts, cousins, siblings) over for a HUGE taco night... yummers!

Here's The Hubs, looking manly in my apron, frying up a whole grill of taco's.