Feels like home.....
So ALL weekend long (a week and a half ago) this song by Chantal Kreviazuk kept running through my head. When The Hub's aunt and uncle invited us to join their family for their first annual family reunion camping in the pines, I admit....I was ecstatic! First off...I LOVE camping! Second...I LOVE the Hatch family....I always have! They have 5 girls - and with me being raised in a family of five girls - it just feels comfortable. It feels good. It feels like home.
The kids were in heaven, too - playing in the dirt, setting up tents, passing off stuff for Webelo's, going fishing, taking rides on the ranger, roasting s'mores, blowing bubbles, trying to start fires with a magnifying glass and a small piece of wood, playing games, catching crawdads, swimming in the lake, watching late night movies on the BIG SCREEN, swinging on the rope swing, etc. Meanwhile, we sat around and played card game after card game, laughed and laughed, cooked yummy food, flipped through magazines, and chatted about life. Oh, and I don't think I'll ever get to live down the "Um, is this your dog? story". Whatever! Laugh away, guys...laugh away.
It felt good to be with family. It felt good to be connected. It felt good to be loved and accepted. It felt like home.....to me.
Sunday morning, the priesthood holders in the family dressed in white shirts and ties and we had a small "church". There is something about singing hymns in the pines that always makes me cry. That is when I feel the Spirit the strongest and I feel so close to my Heavenly Father. One by one, many members of the family bore their testimonies. I wanted to badly to get up, but I couldn't keep the tears back and knew that I wouldn't make any sense when I got up there. The Spirit was strong and everyone felt it. The meeting ended with lots of tears and hugs. Moose leaned over to tell me that his head was hurting. I knew that he was feeling something and wanted to cry, but just wouldn't. We took him in the trailer afterwards and let him talk about his Grandma Claudette. He cried. The Hubs held him. They looked at pictures of the two of them together on his phone. Moose seemed to be the one that struggled the most with her sickness. He wouldn't let his emotions show and we, as parents, often wondered if he was coping and dealing with everything they way that he needed to. I remember The Hubs and Sherida telling me how often Claudette would wake up and ask for Moose or ask if he was okay. She would talk about how worried she was for him. She had a very special place in her heart for that sweet, sweet boy. And he misses her. And he has a hard time showing it!
Thanks, Uncle P and Aunt C and the rest of the Hatch family! Thanks for letting my kids call you Grandpa and Grandma. Thanks for giving them lots of hugs and kisses! And thanks to everyone else for sharing your family with us. We truly felt at home....and that's a great place to be!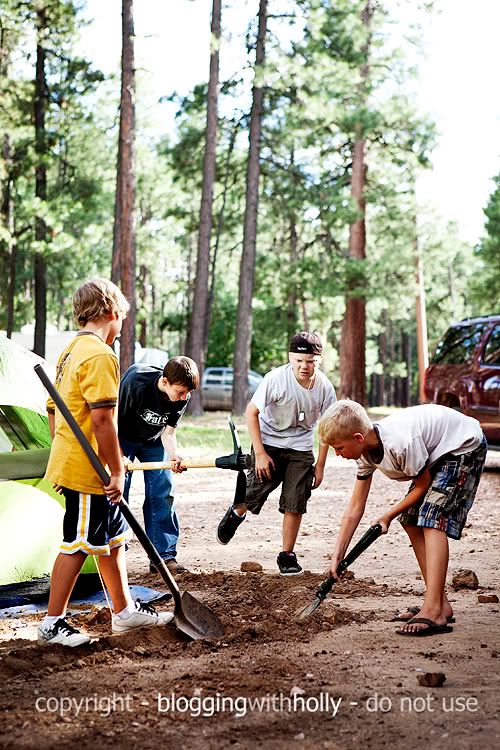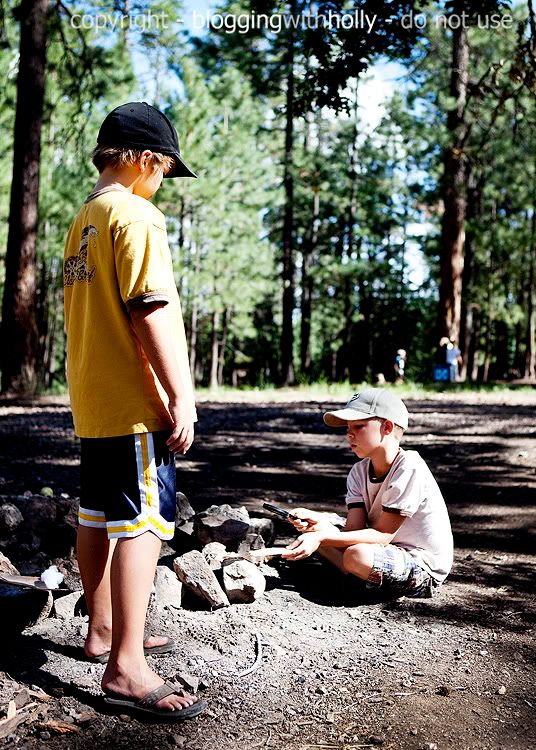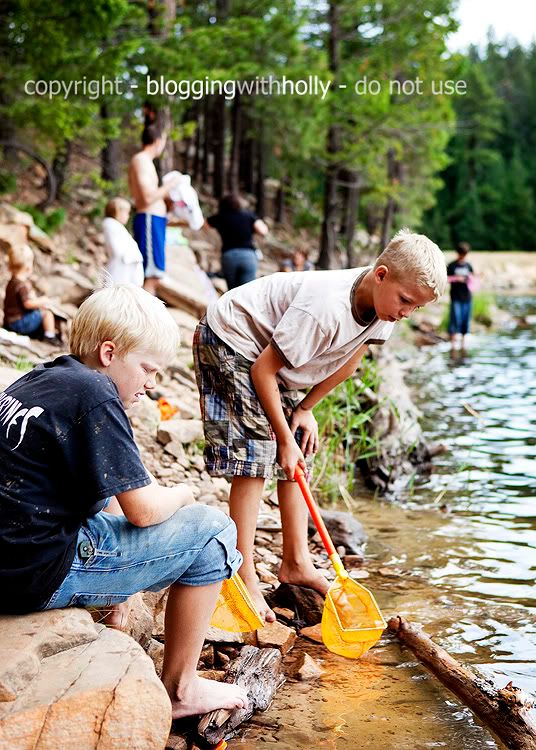 Z and Bear put their tent up together and spent the night sleeping inside. It was fun to stand outside their tent and listen to them talk about random things - scriptures stories, favorite games, their perspective on life....ha! Good times! These guys are such good friends - just a few weeks apart in age. So fun!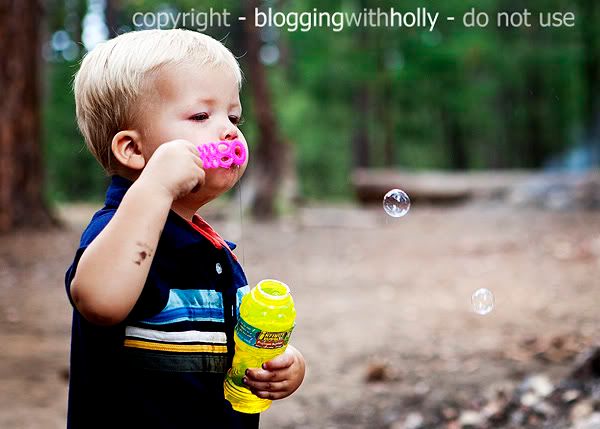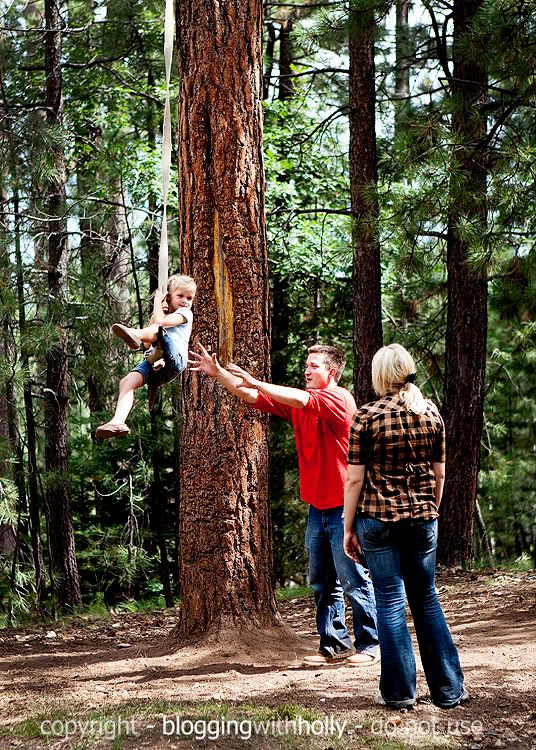 Getting ready to watch "Grandpa" dive in the lake....
WHAT a cool Grandpa!!!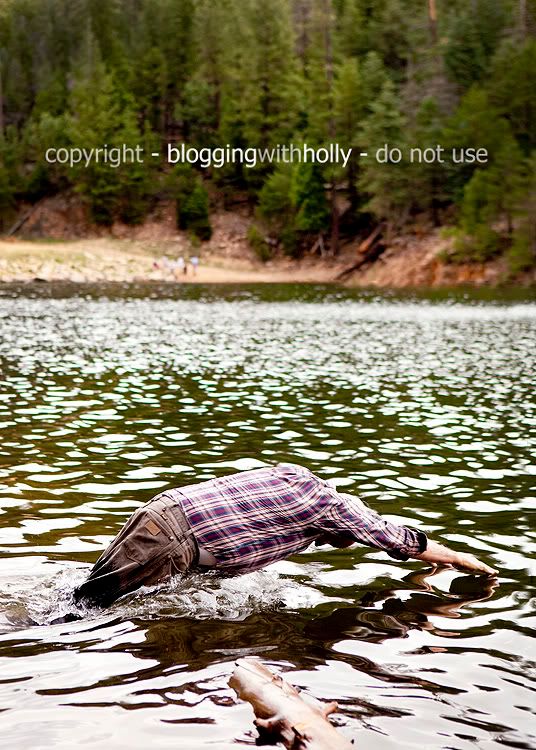 K got a little extra help getting in the lake....whether she wanted it or not!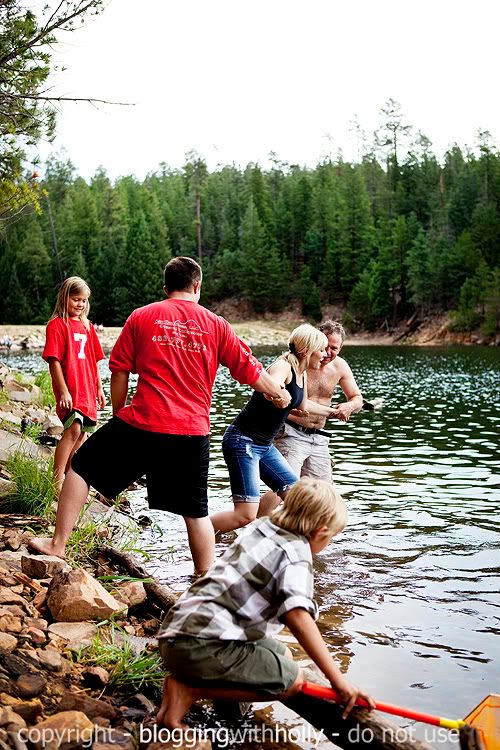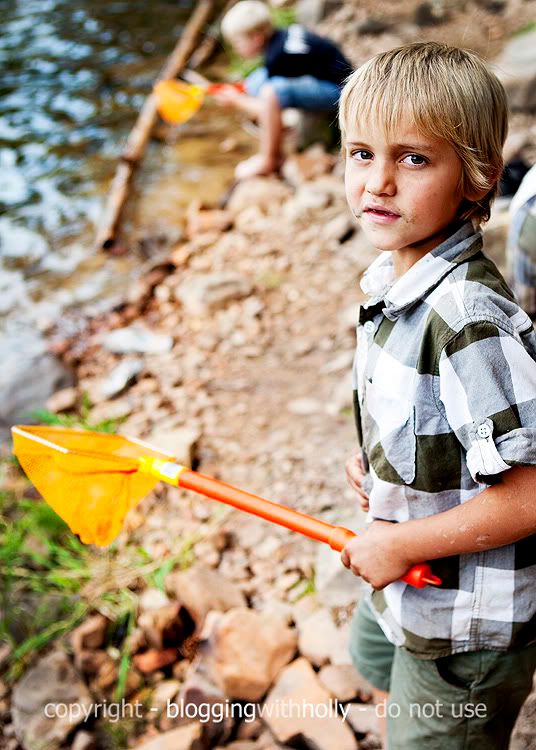 This next picture just makes me smile....from EAR TO EAR! Doesn't every girl want a picture like this of them with their Grandpa?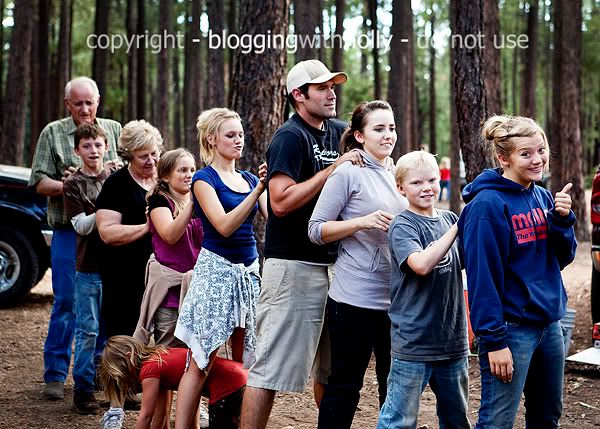 A whole heck of a lot of cousins (minus a few that left earlier)...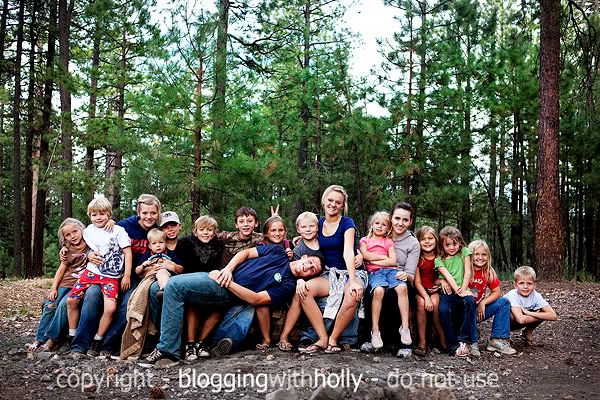 And less than an hour after we left, Little Miss asked when we could go camping again with our "new" cousins.