For StubbsFamily.....
Here is the PEPPERNUT recipe - that you asked for. All ya'll....stay tuned for more info - because I've been sewing - and I'm kinda in the mood for another fun giveaway. Big smiles. I LOVE to give things away!
Peppernuts....
mmm...yum! Peppernuts just make me happy. They flood my mind with happy memories of baking with my mom and grandma and watching Christmas movies with my family snuggled up on the couch. The ONLY time that we were allowed to eat peppernuts was when we were together as a family - watching Christmas specials like Rudolph and Frosty and Miracle On 34th Street.
Peppernuts:
Mix the following together in a heavy-duty mixer (ie Kitchenaid or Bosch)
2 1/2 cups sugar
1/4 lb. butter (softened a lot!)
1/2 Tbsp lard (I never put this in - seriously, I don't need any more lard in my diet - even if it is just a small amount - ha!)
1 lb. Dark Karo syrup
1/2 cup sour cream
1 cup heavy whipping cream
Then sift the following spices with a cup of flour:
3/4 tsp cloves
1/2 tsp nutmeg
3/4 tsp cinnamon
1/4 tsp anise (if using the liquid add it to the sugar and butter mixture)
1/4 tsp cardamon
1/8 tsp pepper
1 3/4 tsp baking powder
Then just keep adding flour until mixture is like bread dough (last time I used about 8 cups of flour total). Roll into sausage-link-like-rolls, but long enough to fill a 9x13 pan. Put wax paper under and between each layer. Refrigerate several hours. Slice into little slices and place on well-greased cookie sheet. Bake at 350 degrees for 10-13 minutes or until lightly browned.
Rolls of peppernut dough (I make mine bigger than my mom and sisters, I'm NOT as patient as them - ha!)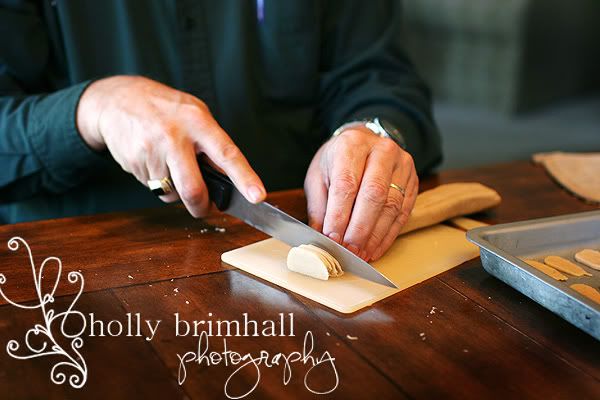 Yesterday, my Dad sat and sliced a WHOLE batch for me, while Little Miss and my mom and I kept busy loading the pans up, putting full pans in and out of the oven, greasing pans, etc. Now THAT is love! I have the bestest DAD ever!!!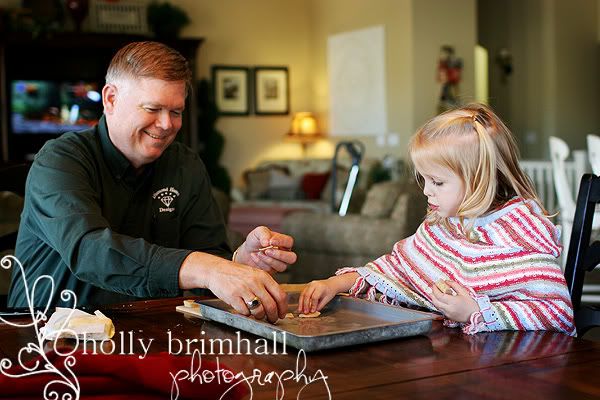 Watching the peppernuts bake...waiting...waiting...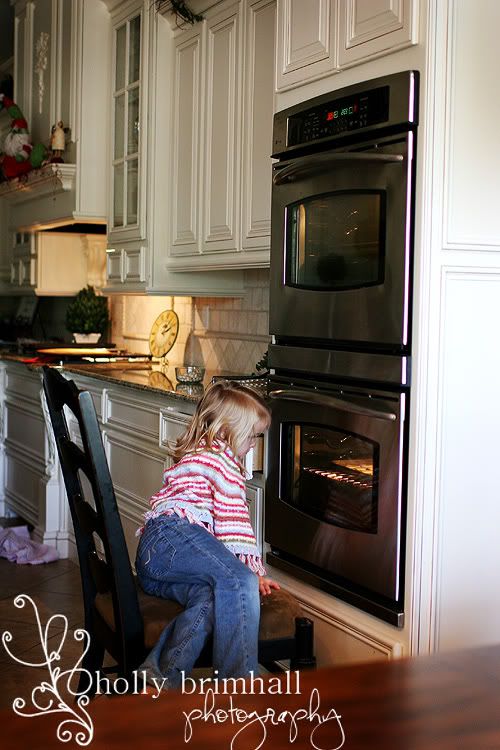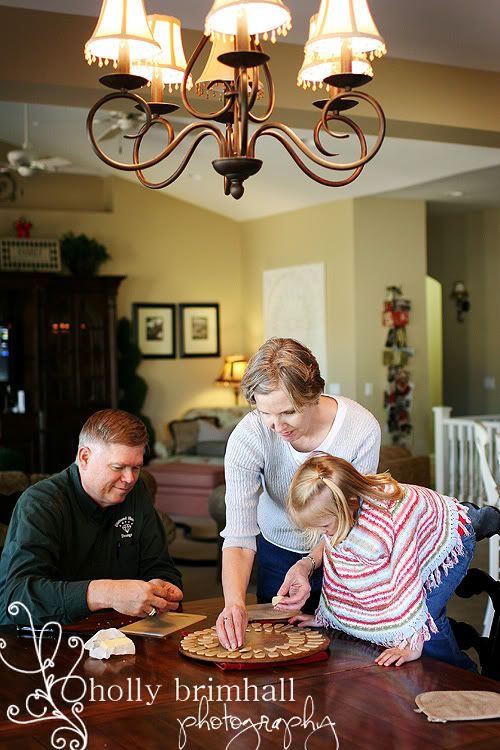 Then Little Miss decided to get silly...a give Grandpa a hat!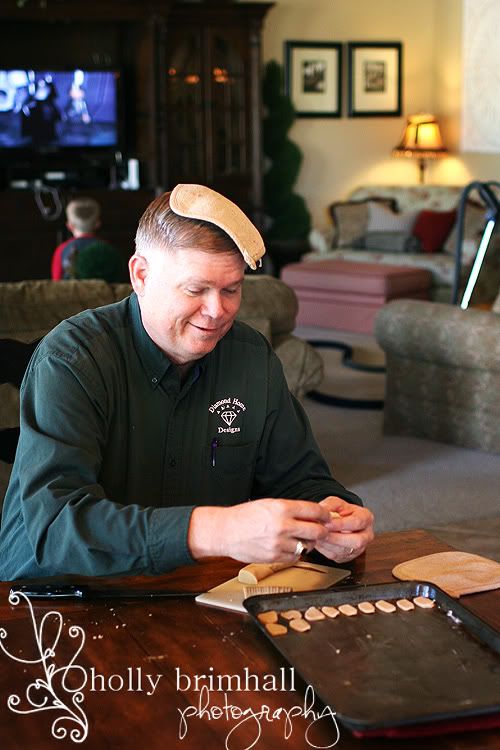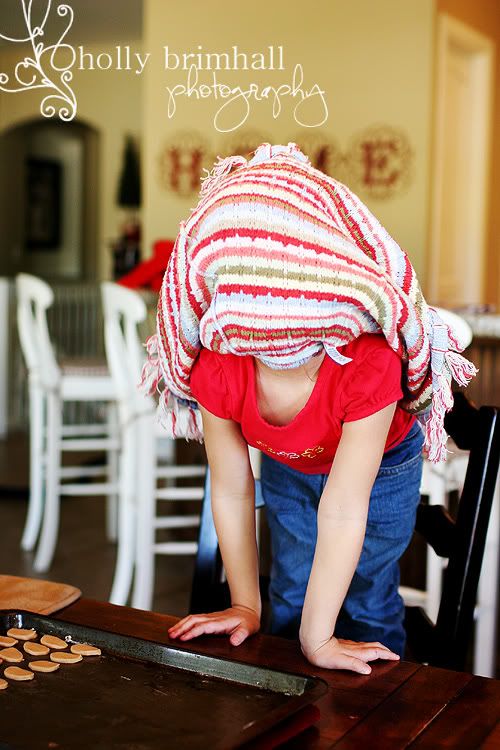 Silly girl!
Once a pan of peppernuts is done cooking, we take them off of the pan (with a spatula) and let them cool on a towel...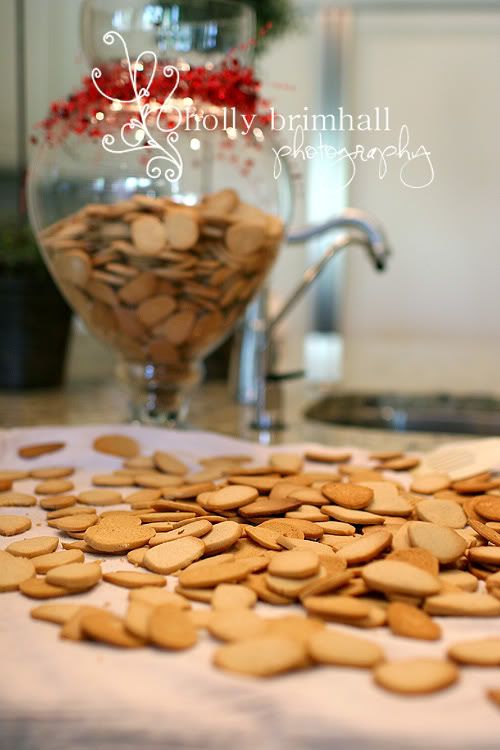 ENJOY!!!