The First Day of Fall....
rolled around about two weeks ago. And even though it was still 100 degrees outside, I broke out all of my fall stuff. I love putting cute stuff up for the holidays!
And since I'm WAY behind on life and writing it all down...here I am a few weeks late. Just wanted to share it anyhow!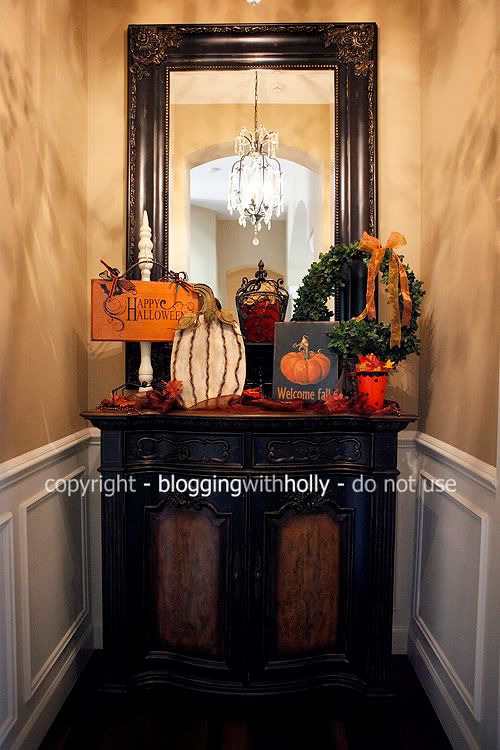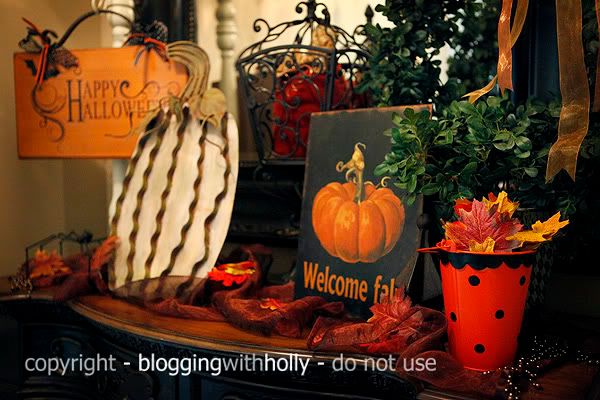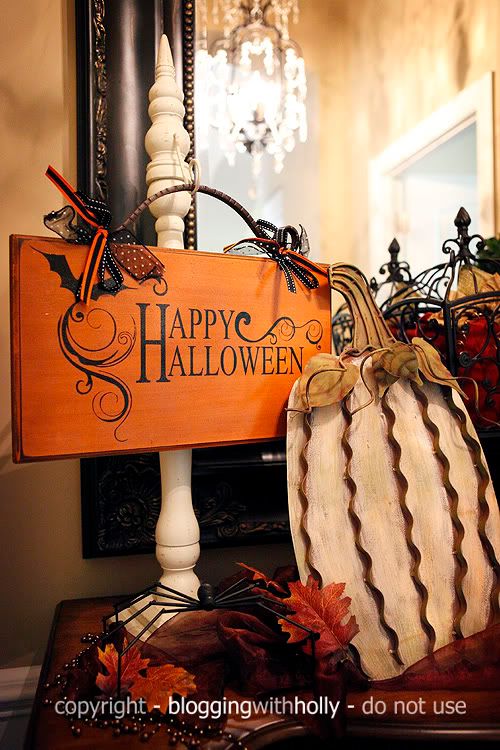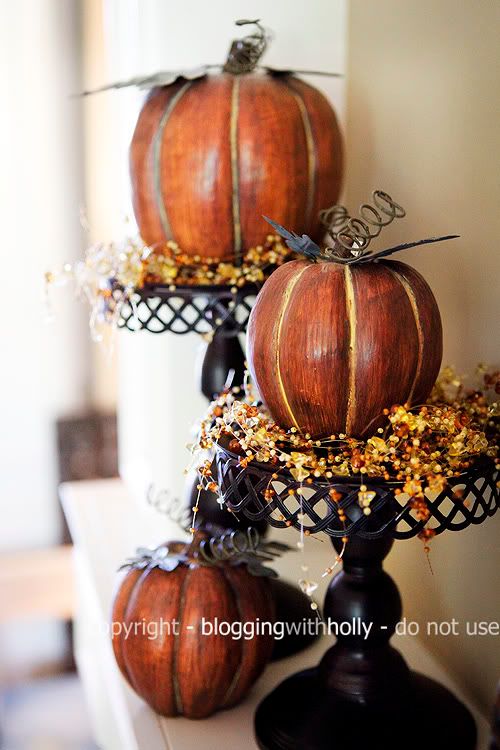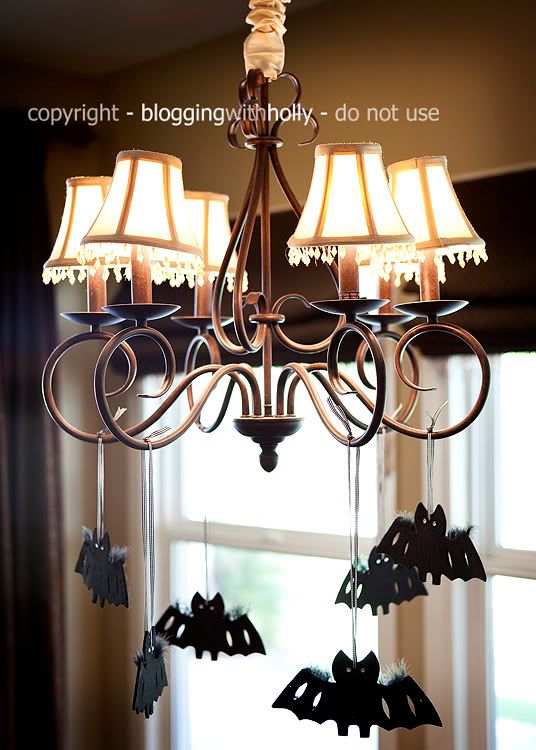 Don't you love these cute little bats? They were all on a long garland, on clearance at Jo-Anns after Halloween one year, for 70 cents (TOTAL for all of them - plus I still have a few extra!). Oh yah! I cut them off of the garland, poked some holes in their heads, strung some black gingham ribbon through and hung them from the chandelier. SPOOOOKY!