Dear Workout Shoes....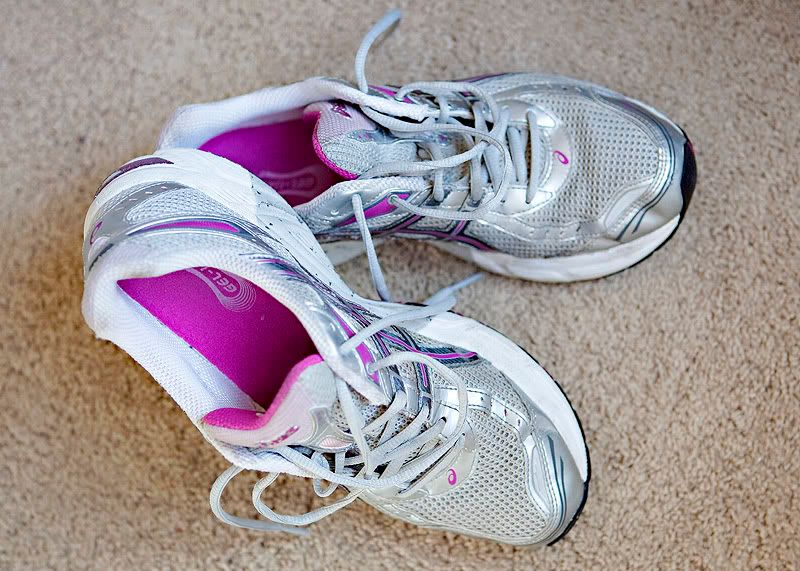 I miss you terribly! I really do! I miss the sanity that you provided me every day as I'd drop the munchkins off in the daycare. I miss the burning in my lungs and the exhilaration after a good, long workout. I miss dancing in you at my favorite Zumba classes. I miss those advanced step classes and even the dreaded muscle classes (if you even saw our teachers abs...your jaw would hit the floor - yah, mine will never look like that!). I miss slipping you off of my feet and enjoying pilates and yoga. I just plain miss you! I want to hang out with you again!
But I just can't seem to find the time. You see, most mornings my personal scripture study, prayer, reflection time, is cut short by a boy (or two) who are ready to start homeschool....at 7:00 a.m. And I'm just one of those people who feels like once I start something, I can't stop until the job is done. And so it's hard for me. Because I want to find a balance...and I've been searching...but I just can't seem to find it. It seems like lately, more than ever, my life is not about me at all. It's about everyone else around me...what they need...what they want. And I don't seem to have anything left for myself. But I need to spend more time with you....almost like I need air to breath. I'm happier when I spend my morning with you. I feel better about myself. I have more energy. I'm happier. I'm just a better me.
So, I'm going to try. Because I just can't go on without you. So, how about it? You...and me...tomorrow morning? It's a date!