Washington, DC - Day 5
Our plan for Day 5 (our last day IN Washington, DC) was to tour the Bureau of Engraving & Printing (the Mint), visit the Thomas Jefferson Memorial, and then head off to the Library of Congress, finished by a walk around the Supreme Court building. We arrived in DC, me a bit anxious about being on my own with the kiddo's, but excited to see the last few things on our list. We found a new garage to park in, right next to the mint, and politely carried on a good 20 minute conversation with the parking attendant. We started walking toward our destination and watched a long line of people go into the Mint. Just as we got to the main door, a security guard stuck his head out and said, "I'm sorry, but we've just filled up our last tour right now. You can try to come back for the 12:30 tour. You might be able to get in that one." The kids were bummed. I was bummed. Dang it! I asked if they gave out tickets and they said no. Ugh! They let us tour the little visitors center and gift shop. Next we walked over to the Thomas Jefferson Memorial. Everything is always so much bigger than you think it's going to be. I'm just disappointed that I didn't take a picture of the outside of the memorial. Too many kids to keep track of, I guess.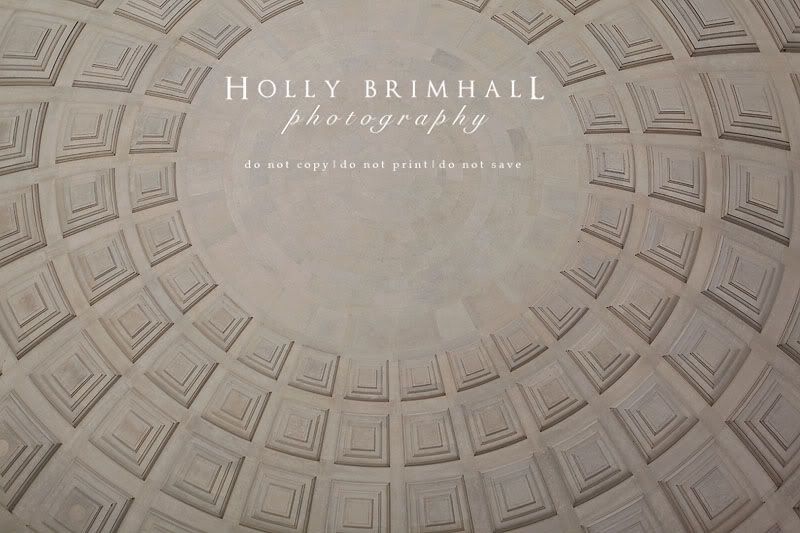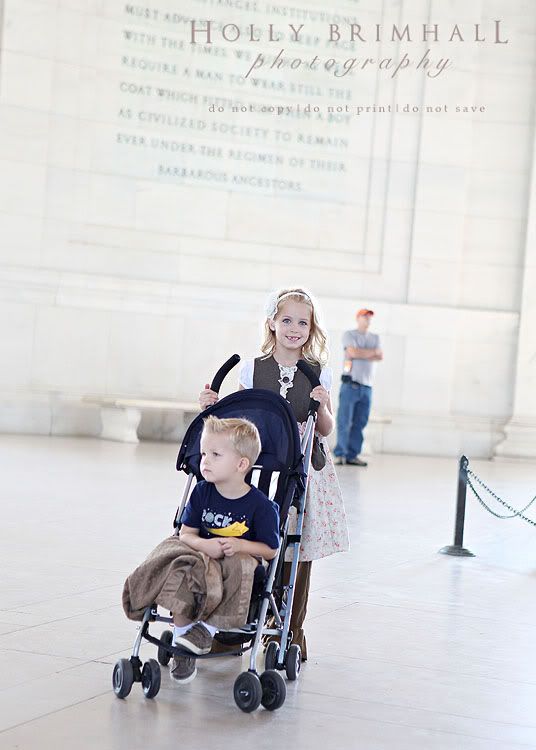 We grabbed some hot dogs, chips, and lemonade for lunch and sat in the grass and giggled while we ate. We started our walk back to the Mint to try to hit the 12:30 tour. As we got closer and closer, we noticed the ultra long line outside. The kids looked and me and I looked at them and they said, "No thanks!" We were tired of walking, tired of lines...just tired. So we had a little change of plans. We DROVE by the Library of Congress (which I've heard is amazing inside) and DROVE by the Supreme Court building. Then we waved goodbye to Washington, DC and headed back to Virginia to find a pumpkin patch. Now the pumpkin patches are apparently a bit different in Virginia than here in Arizona. It was only $9/person to get in, compared to the $15/person it is here. Included in their price was: hay rides, unlimited fresh apple cider, as many apples as you could eat, and a FREE pumpkin. My kids thought that was the BEST! And it was grassy with little rolling hills...unlike the dirt we're used to. We had a BLAST!
Chubbers thought this rope swing thing was pretty much the coolest thing around...
The hay ride was the best I've ever been on, with trolls, and space creatures, and riding through little lakes, etc. So stinkin' fun!
Then the kids saw this.....
and I spent the next hour at the bottom of this....
Around and around and around they went....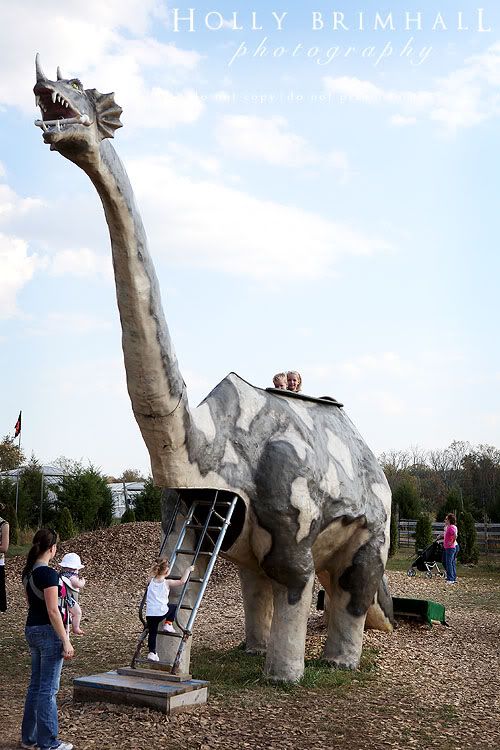 When we were worn out from running around the pumpkin patch, trying out all of the different slides and activities, and our bellies were full of apple cider, we headed back to the Jones for an evening of perfectly beautiful weather, soft grass between our toes, loads of laughter, and happy cousins.
The boys enjoyed ALL of the awesome boy toys - endless supplies of nerf guns and light sabers...any boys heaven!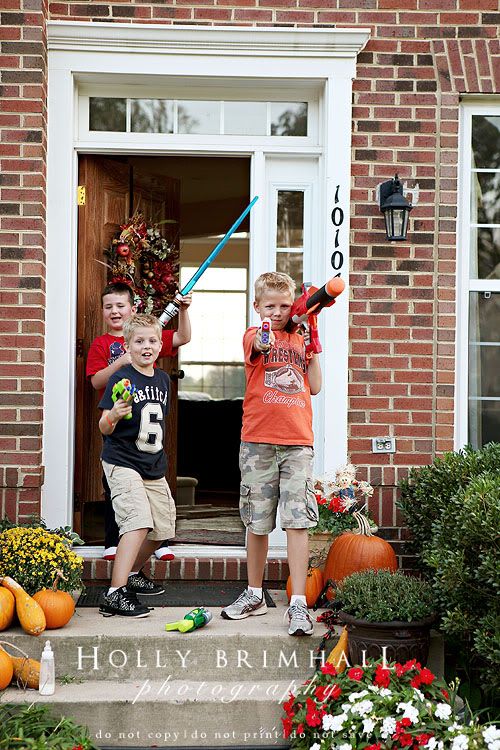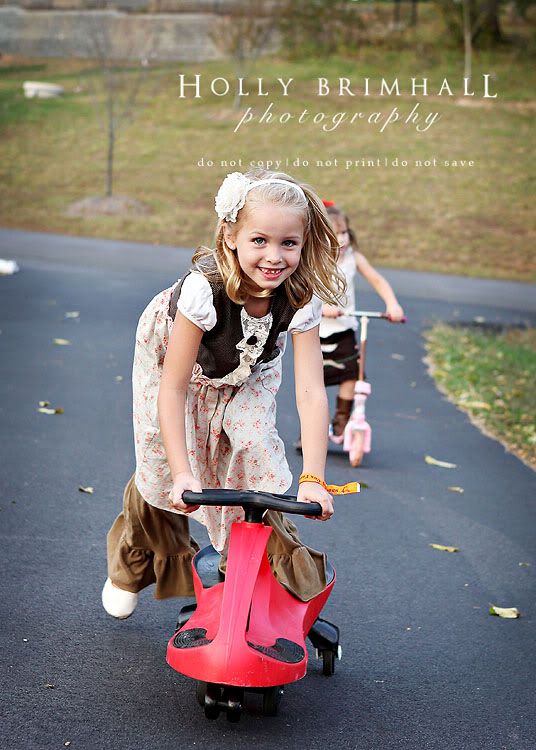 And I got to enjoy this smiling face! She started walking and had her first birthday while we were there. The kids wanted to take her home as one of our carry-on's. Love that baby girl!!!