Washington, DC - Day 4
Monday morning we headed to the Vietnam War Memorial. Sometimes it's really hard to imagine all of the lives that have been lost...all of the people that have been affected...for the safety and protection of our country. There was such a feeling of reverence and solitude here.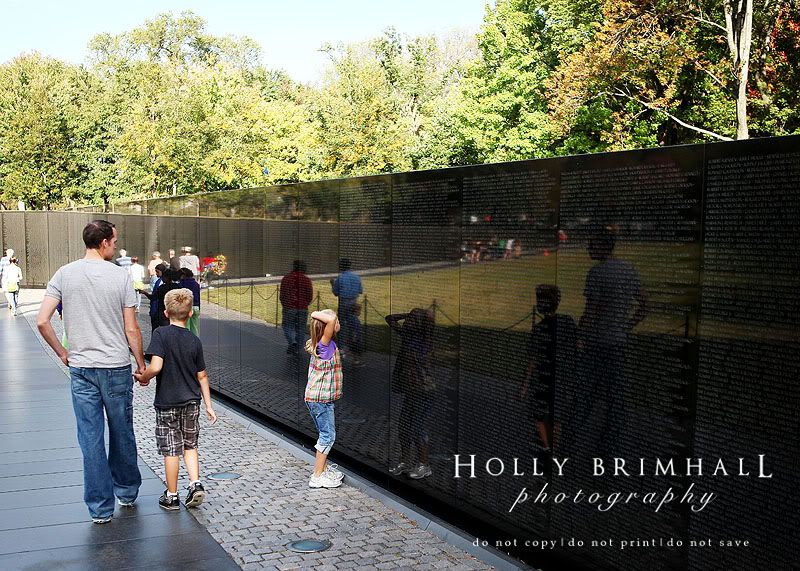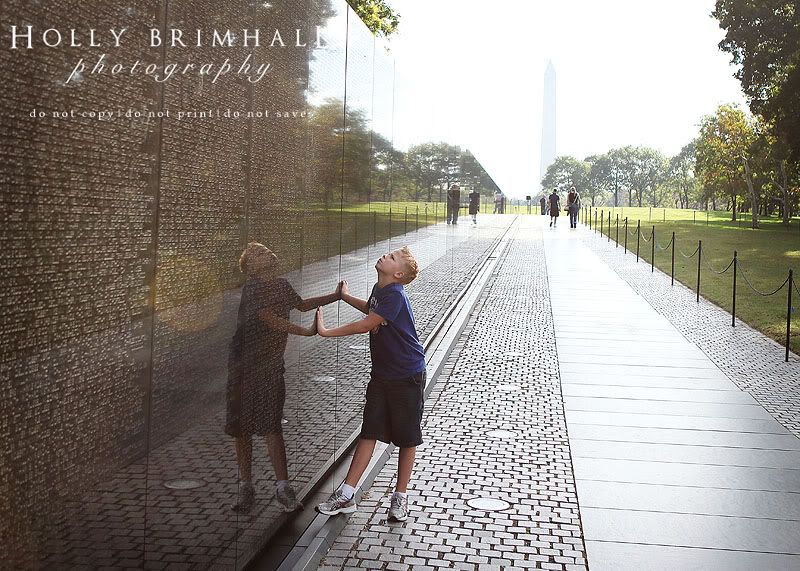 Then we drove to our usual parking spot, at the Reagan Building, and started our walk towards Fords Theater. We saw the Old Post Office Building.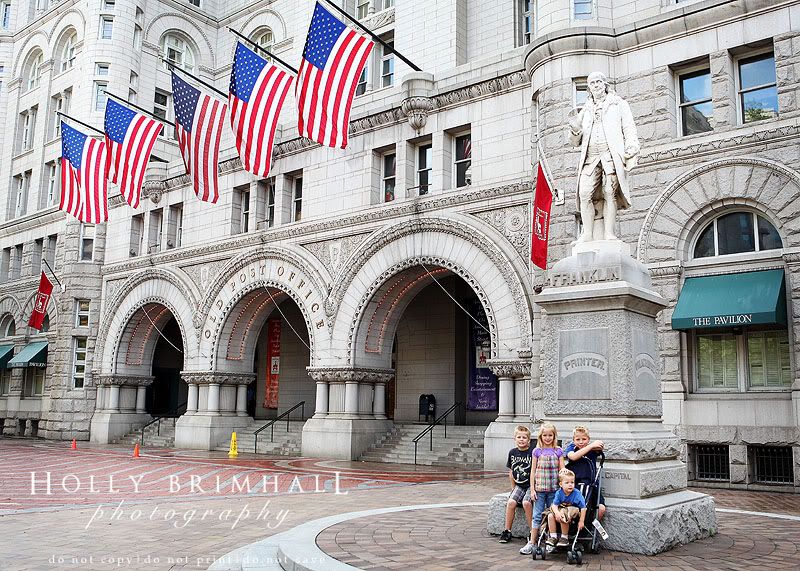 And loved, loved, LOVED visiting Fords Theater. Brett even ran into an old friend that he grew up with in Holbrook. Seriously....such a small, small world!!!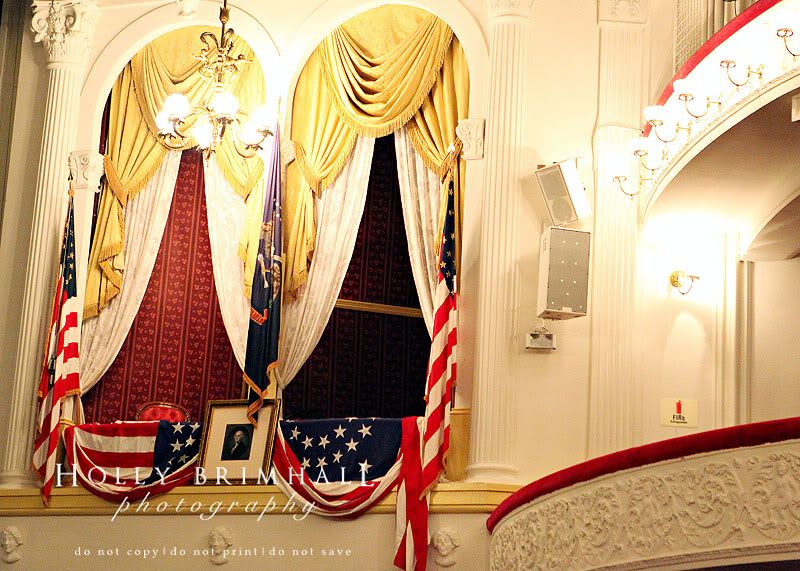 Next we walked over to the National Archives to check out the original documents of our country. No photography was allowed inside. But check out the outside! Beautiful!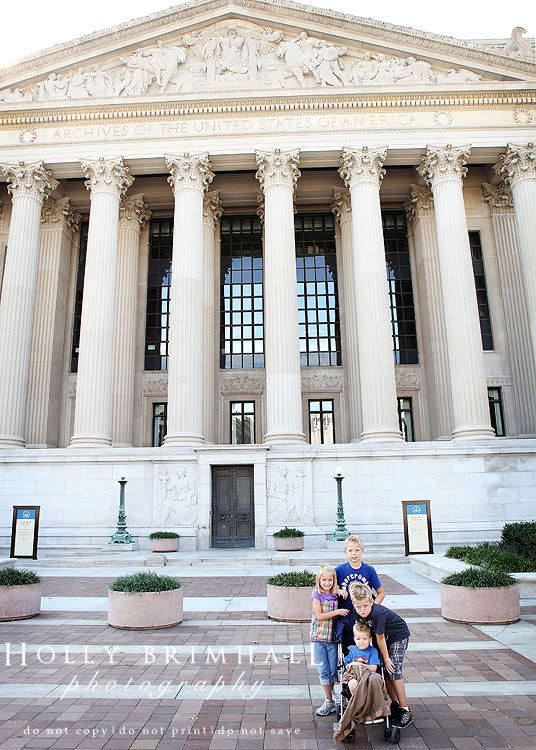 Next we decided to spend some more time at the National Museum of Natural History. For hours we walked around and discovered and learned...we didn't even see half of it. Bear begged me to take a picture of the Hope diamond...all 45 carats. Wow!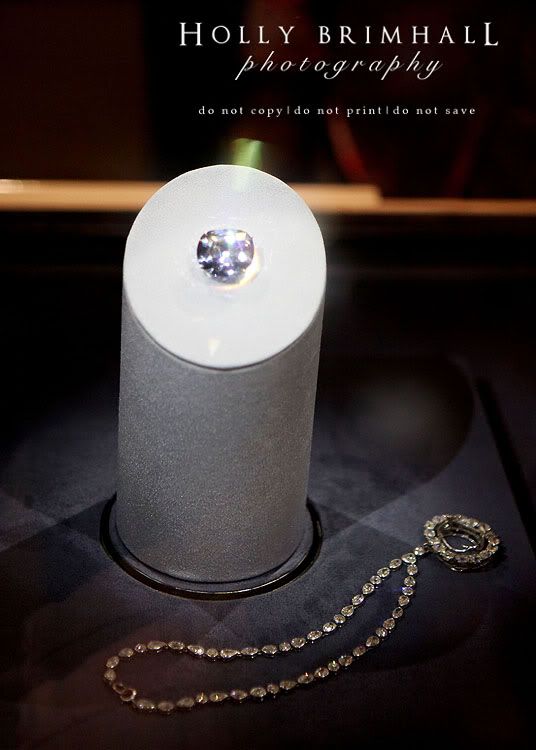 Then we grabbed a quick bite at the Hard Rock Cafe, before heading back to the car. We had to take Brett to the airport...he was leaving us to go back to work! The kids BEGGED for a few jumping pictures. They are pretty dang cute :)