Easter 2012....
Easter was fabulous! I loved every single second of it! Totally made up for Christmas being a bit of a bummer. We got to have my parents come stay with us for the weekend - going to kids soccer games, driving around looking at houses (can't wait for them to move here!!!), family time! It was the BEST!
The night before Easter, we tucked the kiddo's in bed and decided to start a new Easter tradition. A few of my friends tie string, for each child, through the house. When the kids get up in the morning, they follow the string in search of their Easter basket. Brett and I had the best time turning our home into one huge spider web. We strung string through chandeliers, outside in the yard, in the garage, around lamps, around toilet seats, through my studio, around the piano. It was awesome! As we stood there admiring our work, Brett realized, "Now we have to turn all of the lights off!" Ah ha ha ha! We re-enacted a little "Entrapment" (ever seen the movie?) and almost laughed til we cried. Good times!
Easter morning was fun! Trying to get breakfast started....our traditional Easter morning breakfast - CREPES! Yum!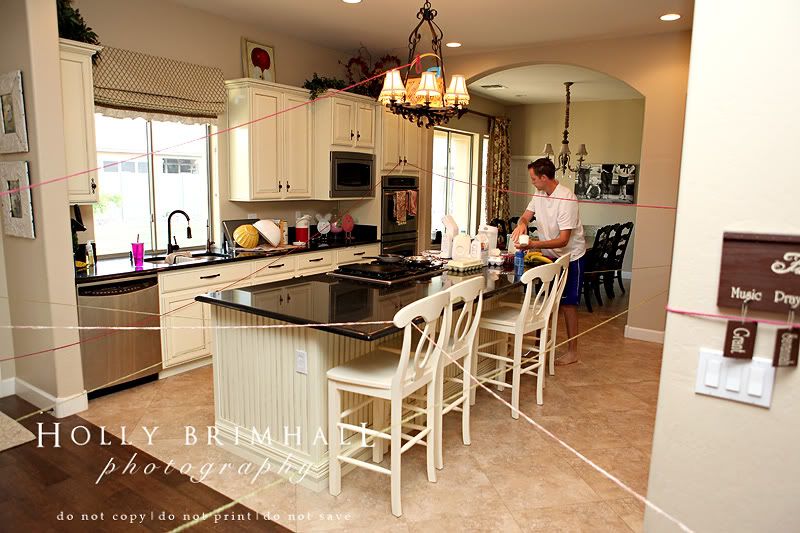 The kids woke up and started their search....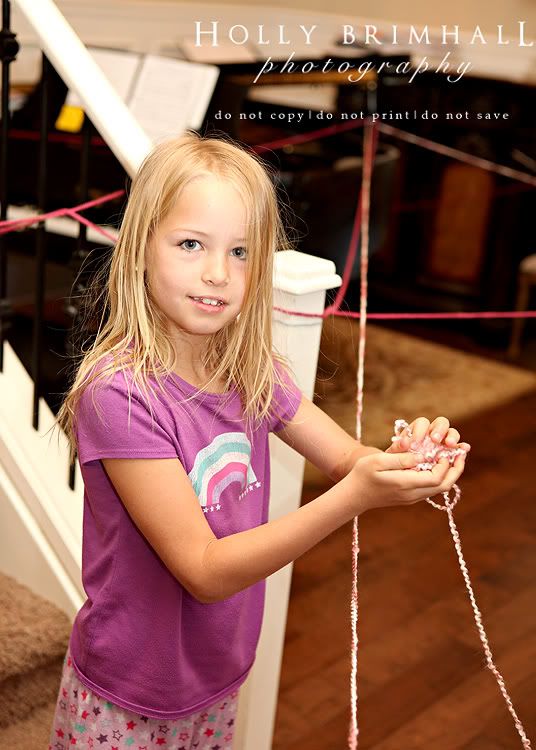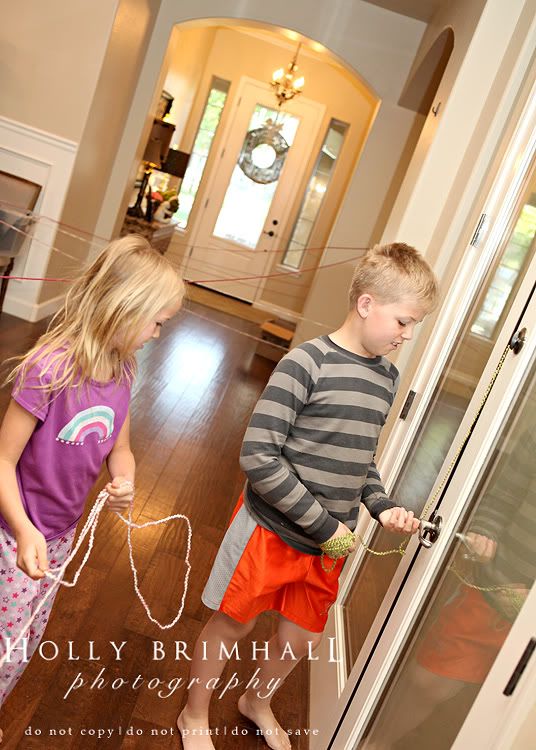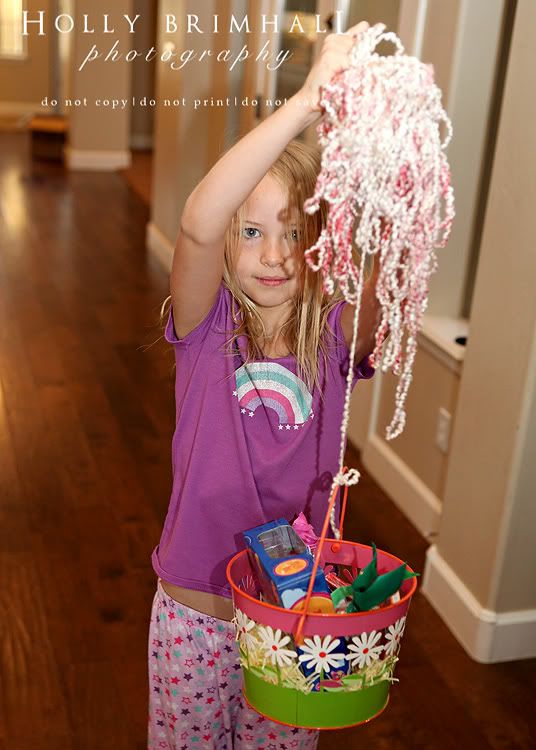 Bryson found his in the washing machine....after following his string all around the backyard and the garage...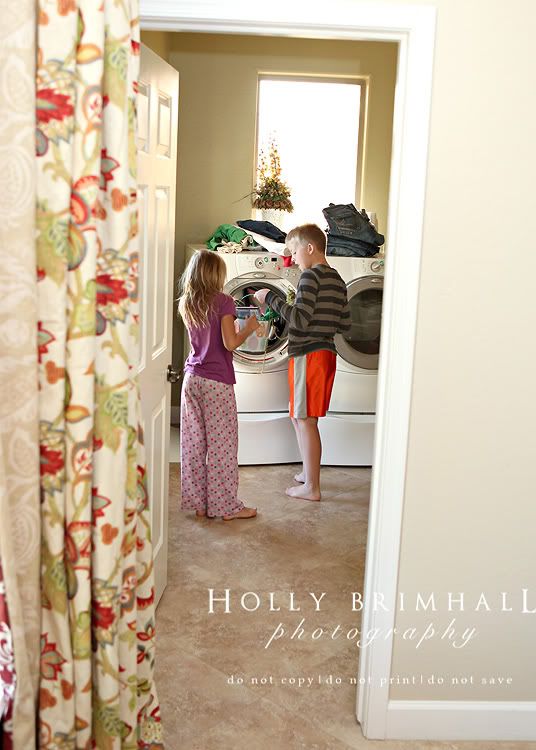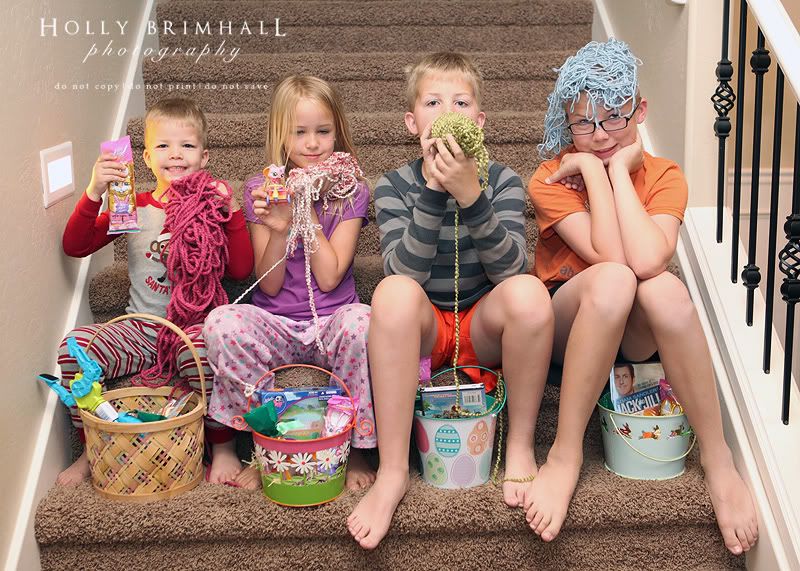 After finding the baskets and eating a delicious breakfast, we got all dressed up in our Sunday best to head to church. We had to be there 30 minutes early since we were all participating in the music - I'm choir director, Brett and Jarom were singing in the adult choir, and Bryson, Savannah, and Grant were singing in the children's choir. So fun to have my mom and dad with us!

Our family! Yay! I got to be in a picture!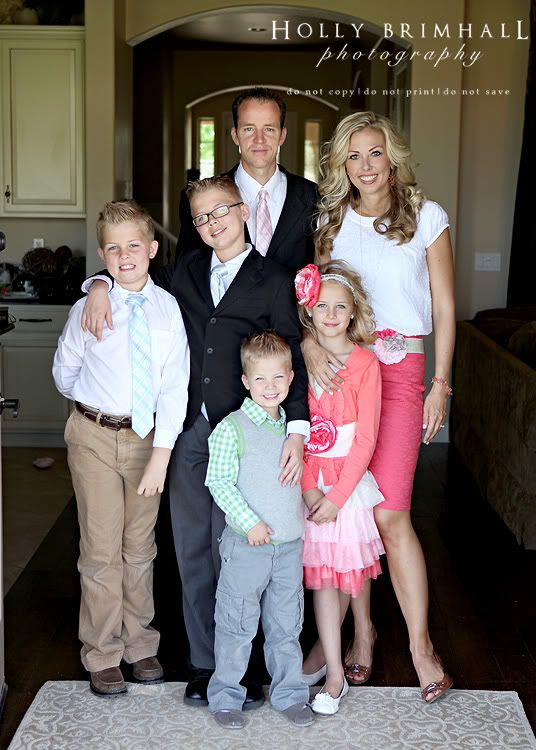 And then I got a picture with this handsome man. Aren't we cute, all matchy matchy? Love that he'll wear whatever tie I pick out for him, even if it's girly colors...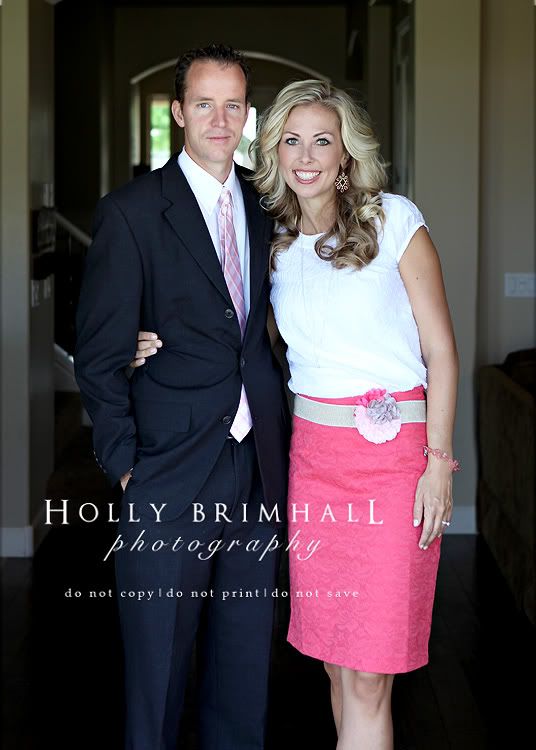 The choir musical number was AMAZING! Goosebumps and tears amazing! After church, we headed over to Brett's cousins for a baby blessing. Baby Vivian. Is she perfect or what?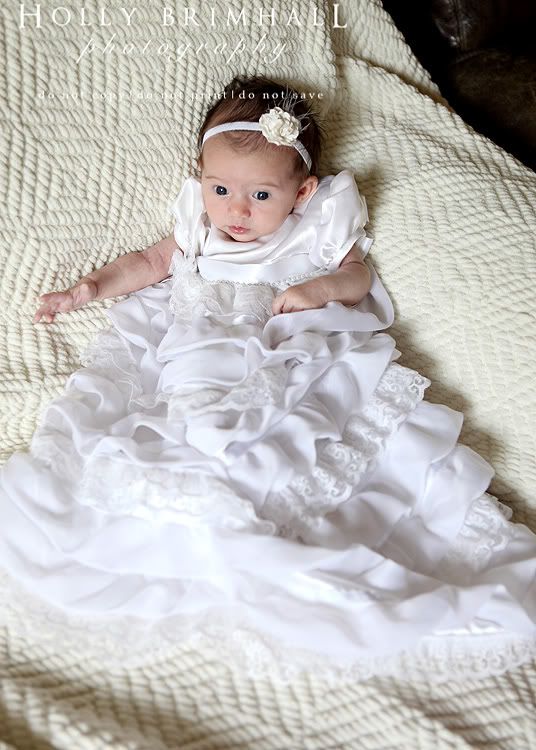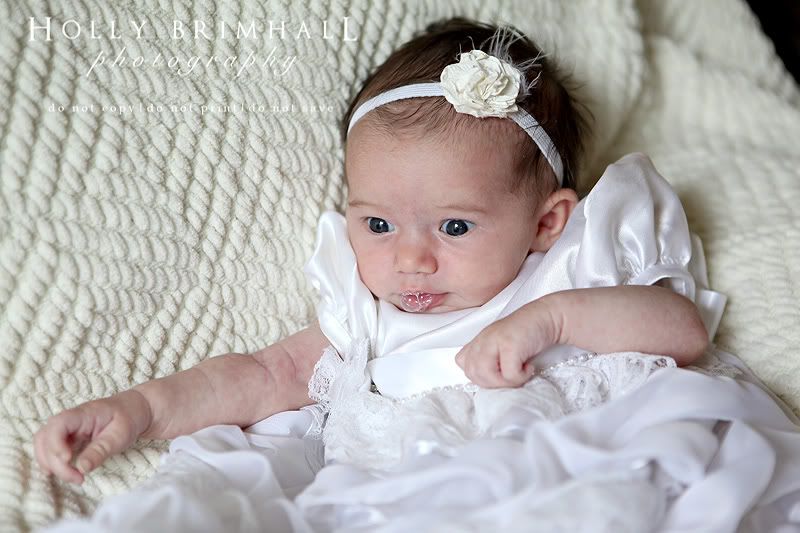 Then it was time for egg wars and some Easter dinner baking....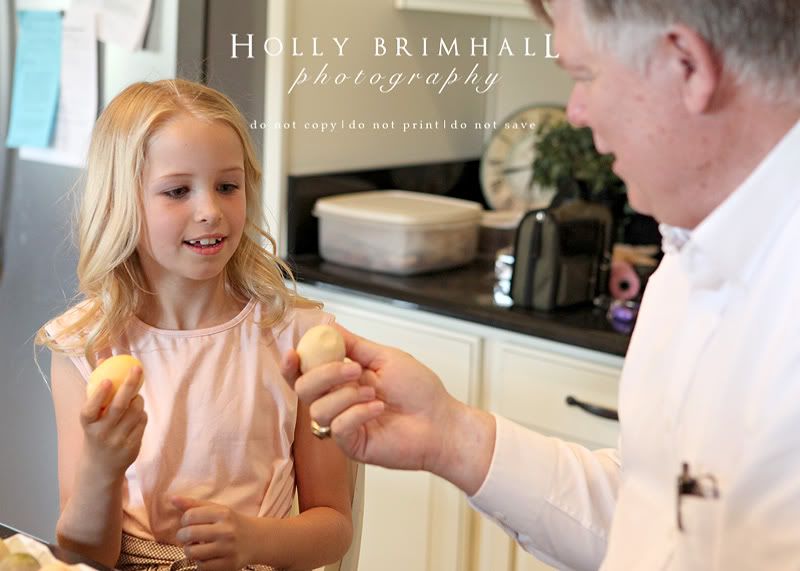 Nan pretty proud that her egg won!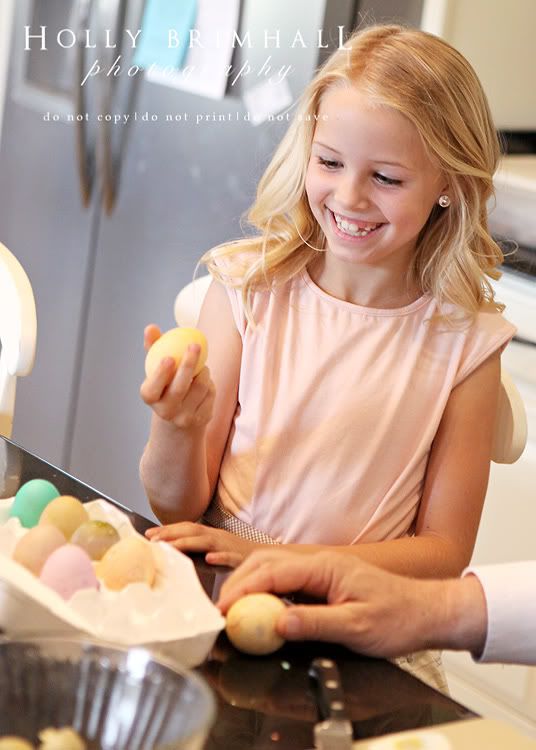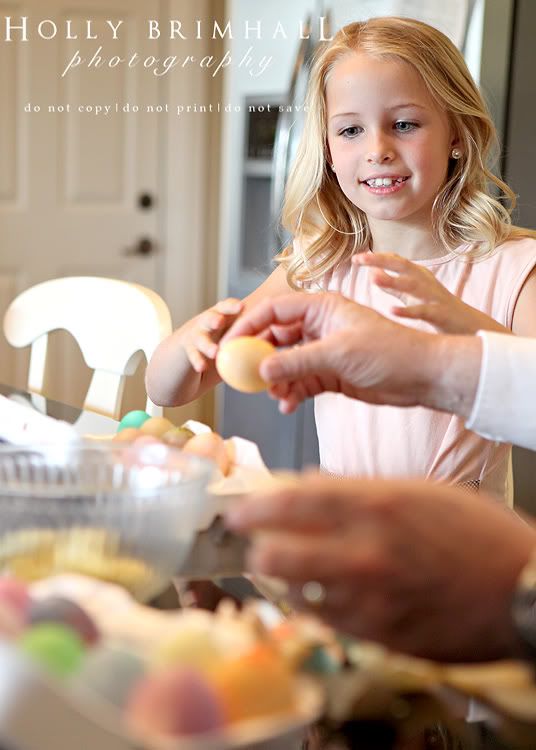 This time....a victory dance! Love her!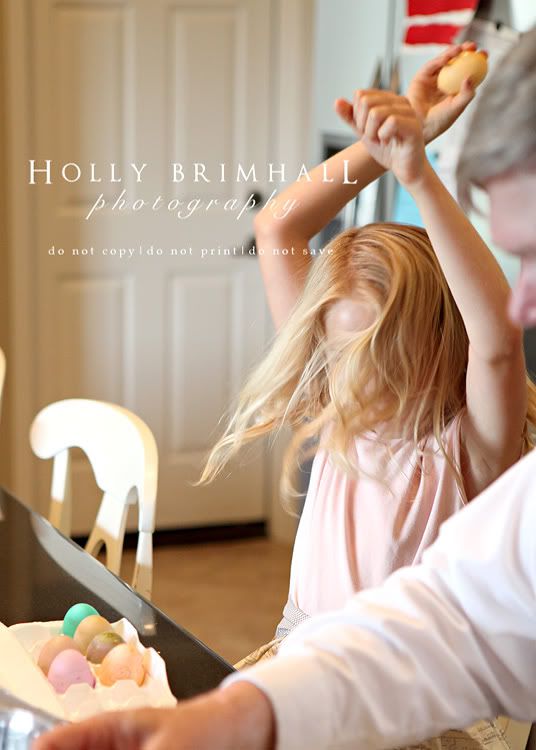 I seriously loved watching Grant participate in the egg wars. He'd squeeze his eyes so tight!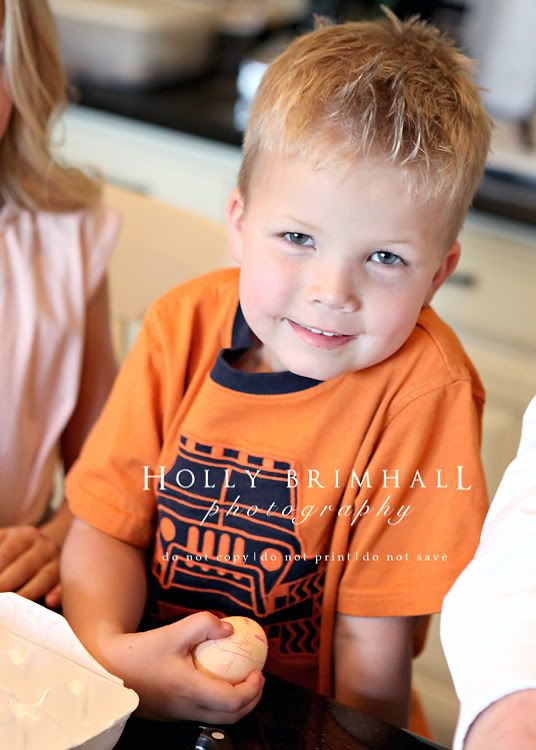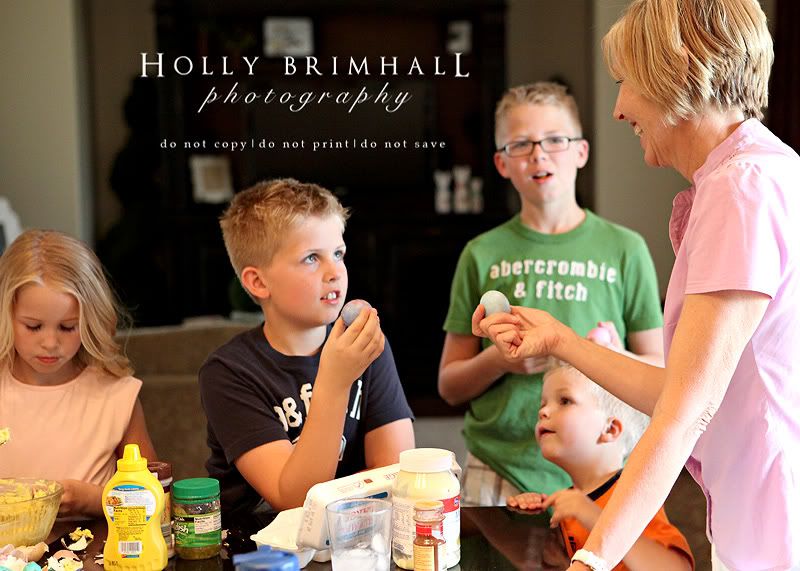 Jarom was getting pretty cocky about his egg that won a few times!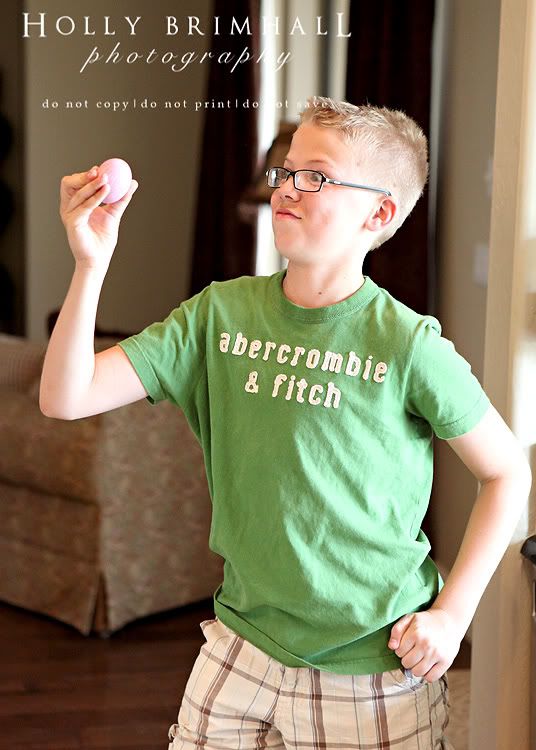 This may be my new favorite picture. Look at that happy little Grantyman!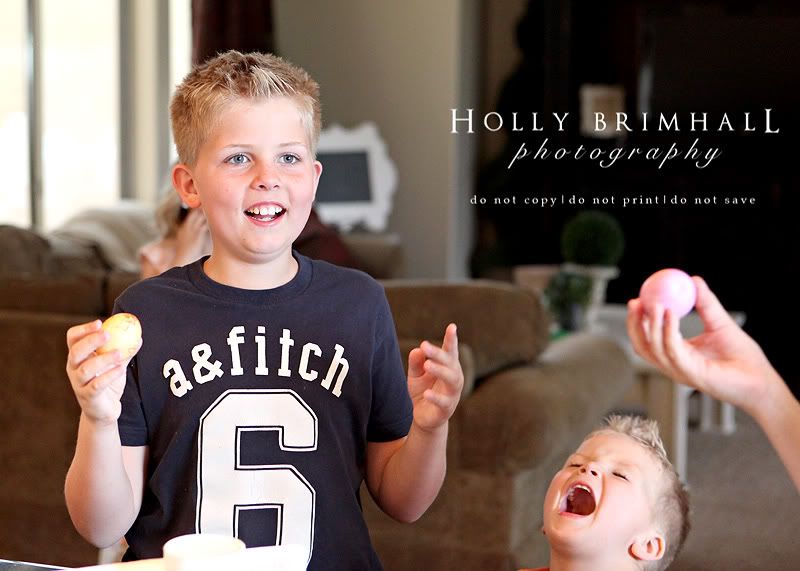 Then my two sisters that live here in AZ came over with their hubbies and little munchkins for Easter dinner and an egg hunt. The weather was perfect, the kids were happy, the food was delicious, the flowers were beautiful....it was the best!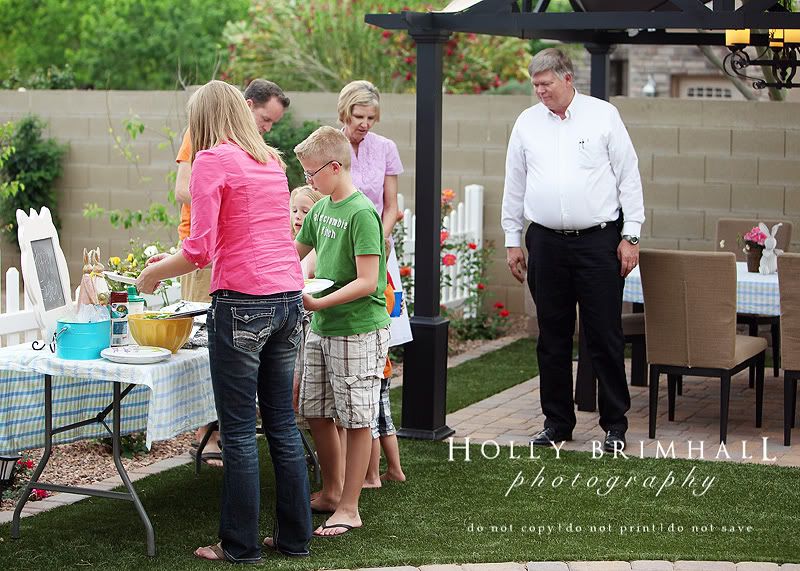 Girl cousins gotta stick together amongst all these boys!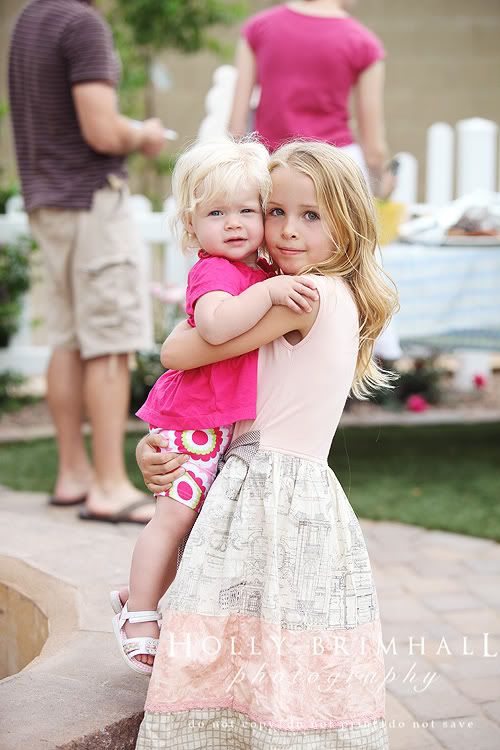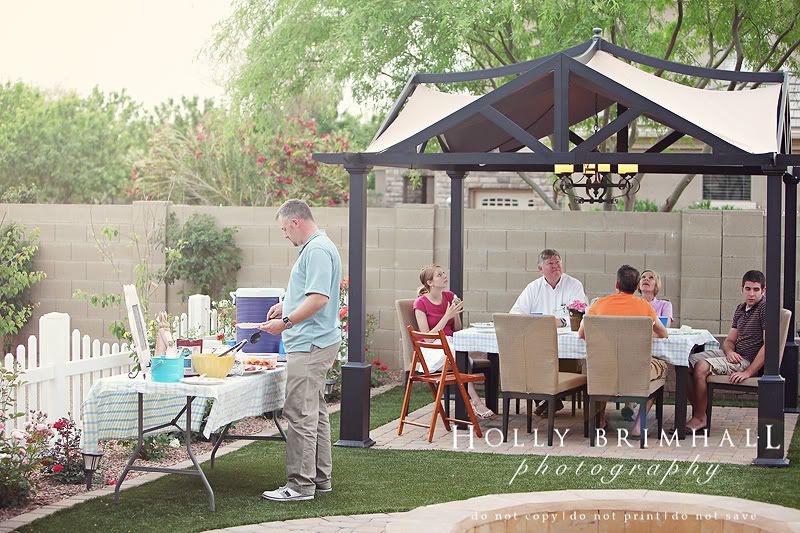 Then Savannah was being a goof, trying to get her cousin to laugh, all while trying to NOT let me get a picture of it! Ha!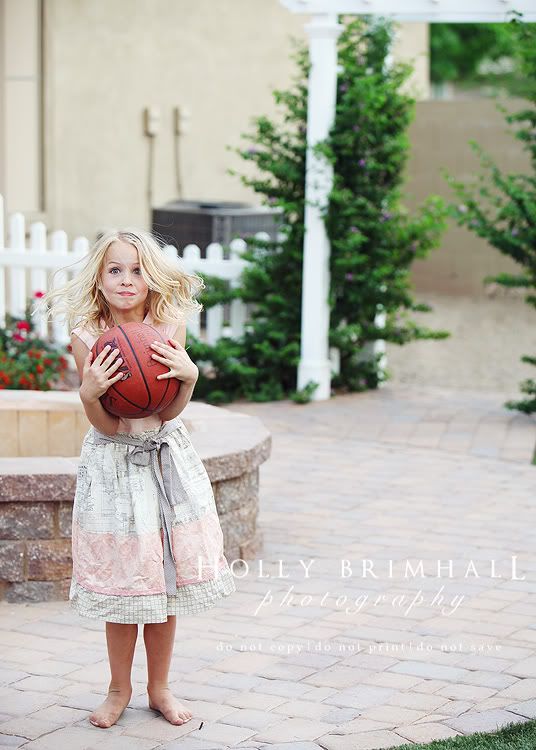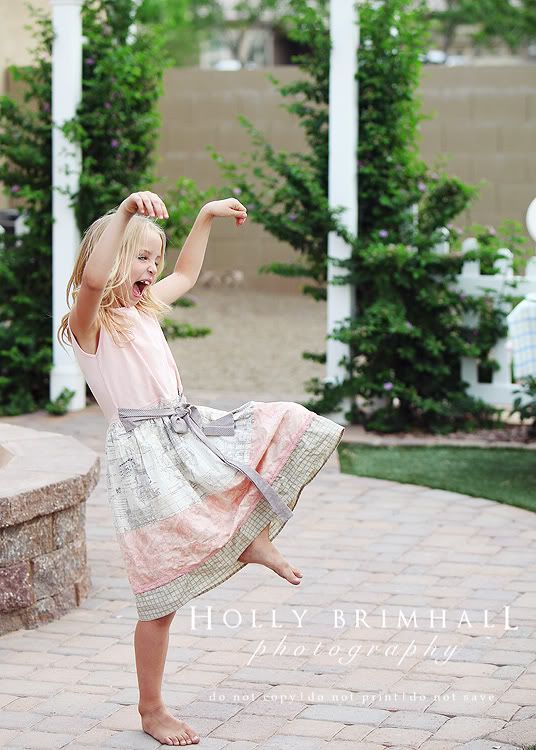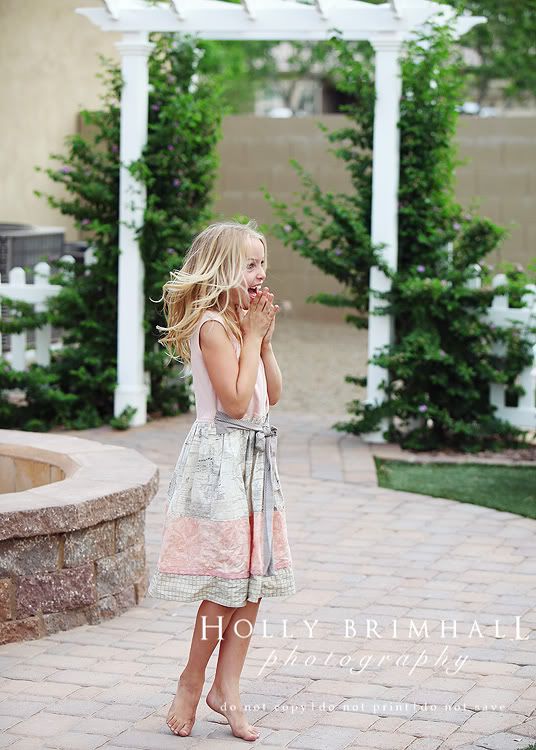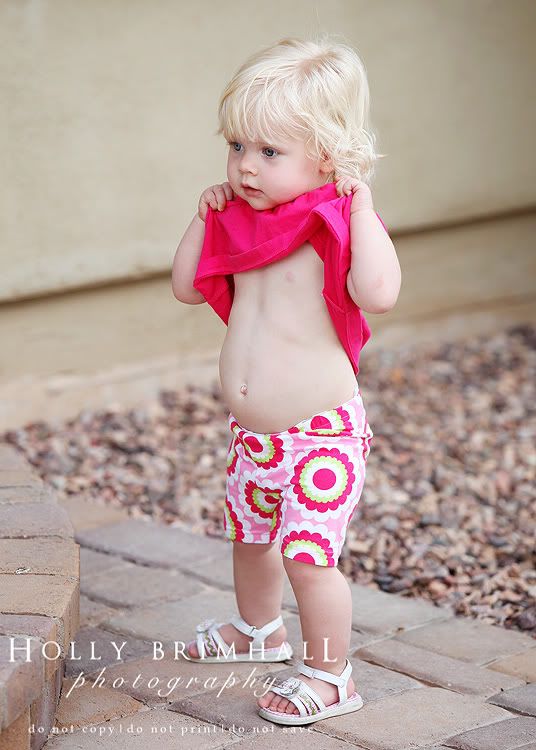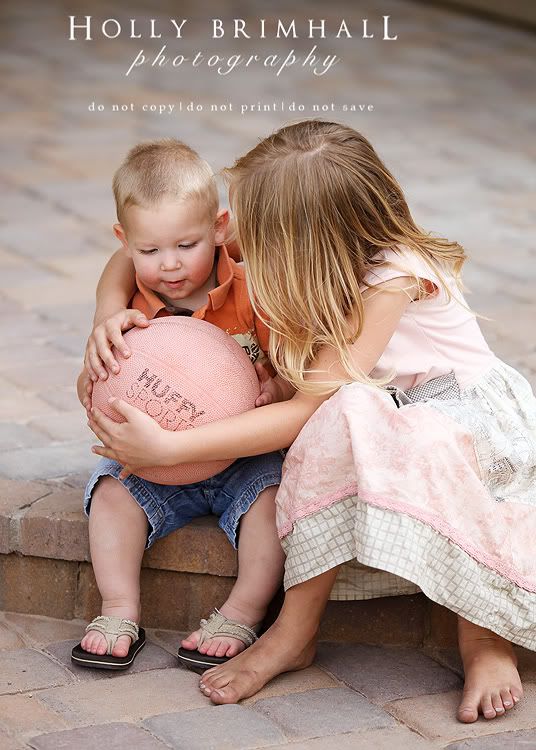 Max was a little bit bugged that he was all caged up for the festivities...

Let the Easter egg hunt begin! We let the babies go first....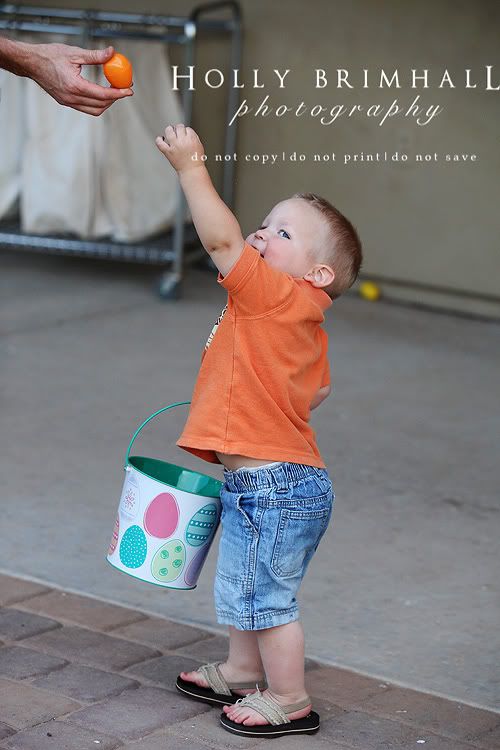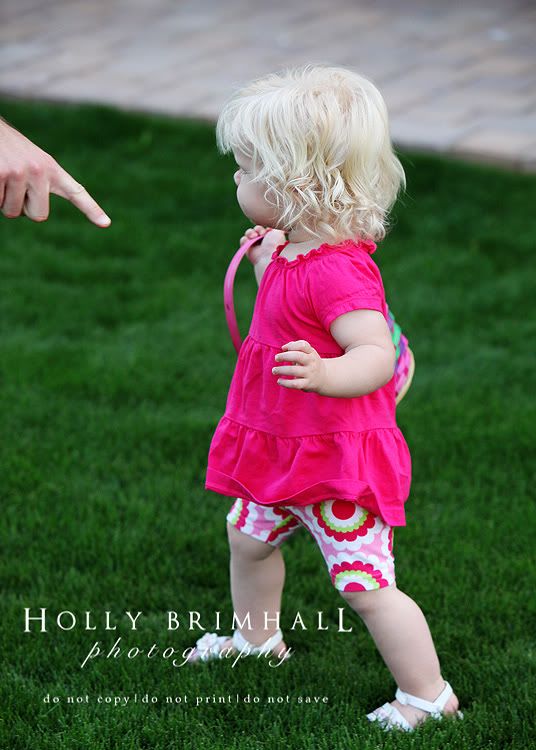 The bigger kids were a little antsy....

K, GO!!!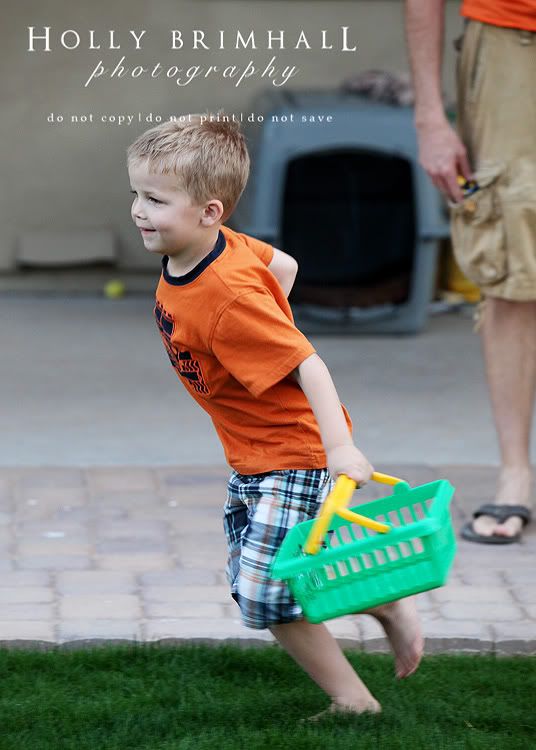 Nan tried to be sneaky using TWO baskets. Silly monkey!