Chillaxin'....
I remember a few years ago, when we went to Hawaii and came home with some awesome Hawaiian music. One of the songs was called "Chillaxin"... which is such a Hawaiian thing to do. Well, we decided to go and do a little chilling and relaxing a little closer to home this time. It was pretty heavenly, I must admit!
We loaded up the trailer with swimsuits, sunscreen, watermelon, popsicles, sand toys, kites, our boogie board, and tons of games and movies and headed out. We spent Thursday through Sunday, rolling in the sand, jumping over the waves, grilling fresh shrimp and fish, collecting sea shells, crabs, and minnows, burying the kids in the sand, running into a bunch of different friends, and going through fresh tortillas like NOBODY'S business! What a small, small world! The Hubs ran to the store to get a few things and ran into our next door neighbor. They came and hung out with us one of the afternoons. I also ran into another long lost friend.... a highlight of my trip, for sure!
Chubs CRACKED me up! For some reason, this time at the beach, he wasn't so much a fan of the water or the waves. As the tide would come in, he'd play in the sand, realize the water was getting too close for his liking. He'd pack up his toys and walk farther away... find a new spot... sit down and dig. Ha ha!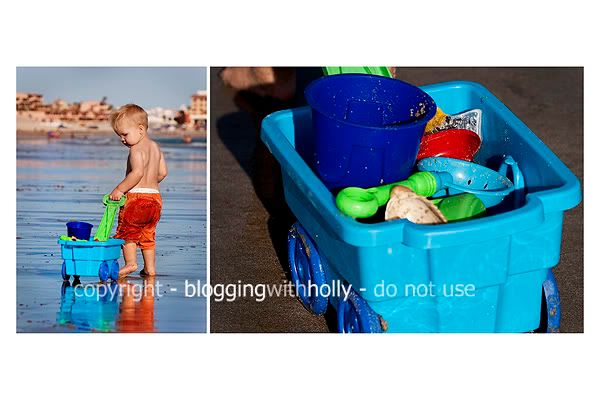 Some yummy, sticky goodness here!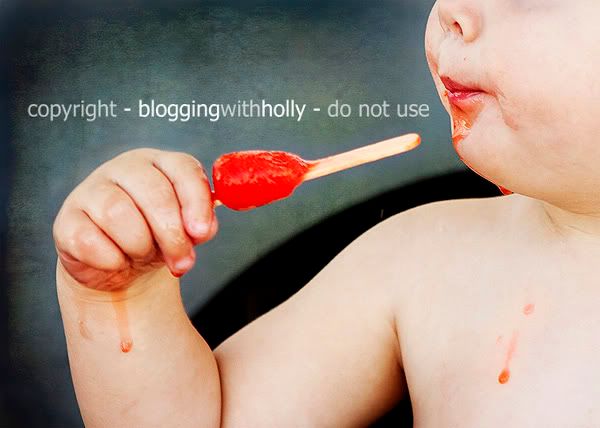 Fresh shrimp... all grilled and toasty... we made GOOD friends with our neighbors as they all came out to sample. Ha ha!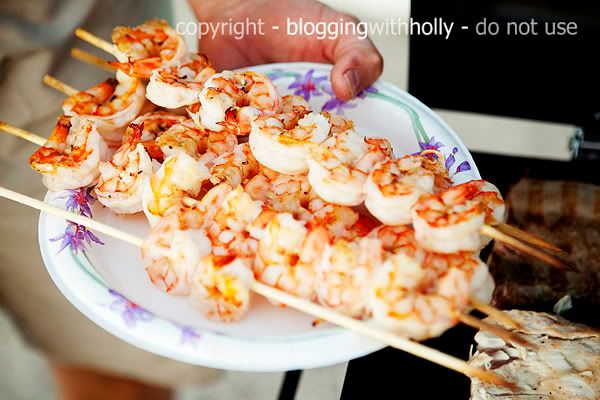 We always go into town to let the kids pick out a little souvenir. Chubs loved the maracas, Little Miss chose a bobble-head cat/lion thing, Moose chose this mask (and wore it for a LOT of the trip... totally cracking me up everytime I saw him), and Bear chose a baseball hat... a COOL one... one that he will wear all of the time... a sad, sad sign to me that he is growing up, moving out of that little boy stage and into the "pre-teen"... and it's killing me!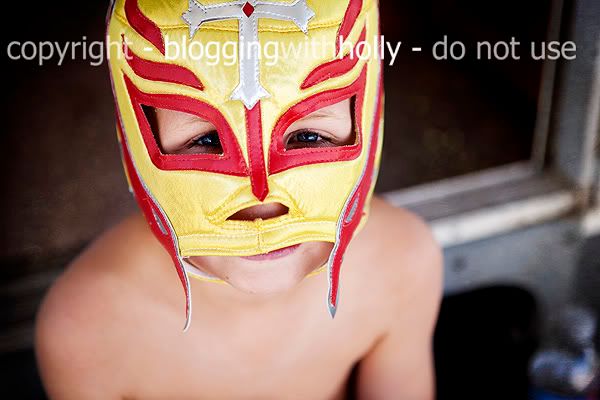 Bear begged to stay just one more day... Little Miss thought that one more day wouldn't be quite good enough and asked for 4. We'll be back soon!