So I learned a little bit about myself in Utah....
I am NOT a wedding photographer. Really. Truly. As much as I admire GOOD wedding photography - believe me, I have my favorites - it is not something that I'm good at.
I DID enjoy dolling up my baby sis... fixing up her hair and make-up.... and taking some shots. I just could NOT think straight and couldn't seem to come up with anything creative after like 10 shots.
We went out to the temple a few days before the wedding.... to get all of the "formal" bride and groom shots out of the way. The sun even came out to shine for us. Wahoo!
I did get SOME that I liked....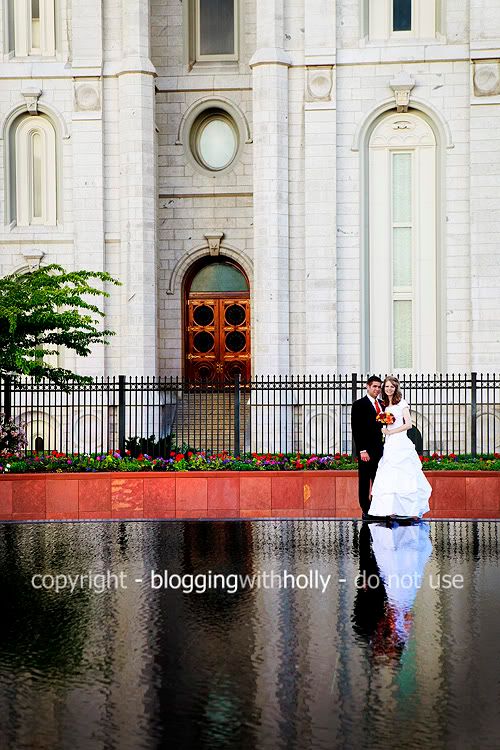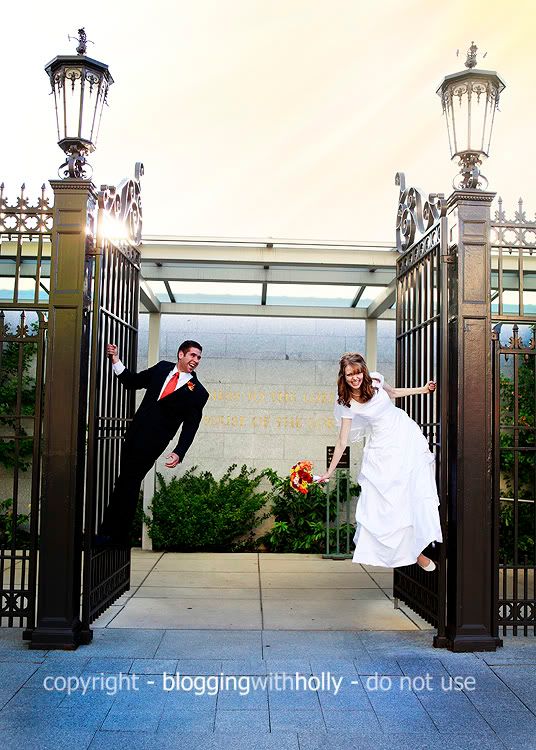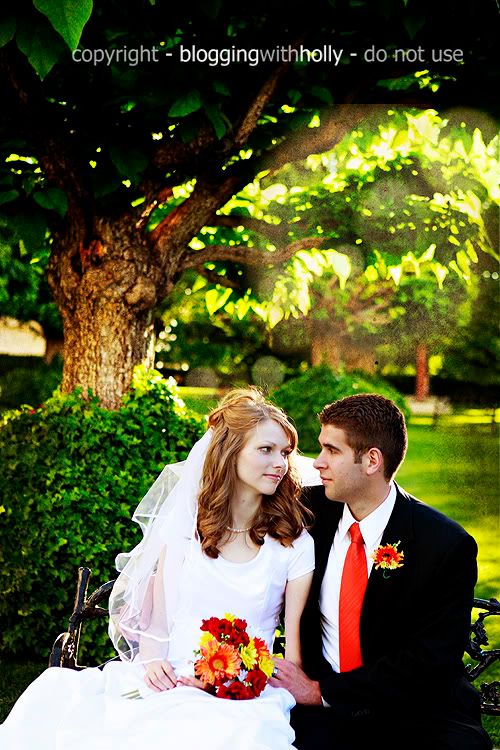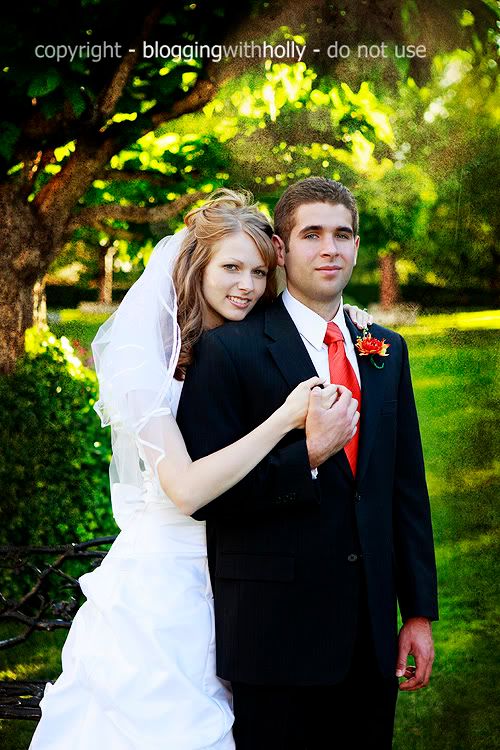 Okay.... so this one deserves a little explanation. The smiles were starting to get stiff. So I said, "How 'bout we do some serious ones? Put your lips together." They start to lean in to each other... going in for a kiss... and I BUSTED up! Almost 13 years ago, when The Hubs and I got married... our photographer did the exact same thing - about 10 times. And EVERY TIME The Hubs would go in for a kiss. Ha! We had a good laugh... obviously!