The Wedding Day...
was beautiful and the rain held off - which was really, really nice. I got up nice and early to get ready and then snuck over to Tressa's house to hang with Becca, do her hair and make-up and get her all ready for her special day. We had a little bit of extra time - so I did Karli's hair too. That is a LOT of hair curling is all I have to say!
We enjoyed a yummy lunch with Tressa and Eric (thanks for hooking us up!) and Karli and Jared at the LDS Church Office Building Cafeteria. It may not sound overly delish - but it was pretty awesome and CHEAP! Bonus!
The wedding was beautiful and it was so much fun to see so many relatives there! Afterwards, we did all of the group shots on the temple steps and then headed to my grandparents house in Provo to set up the garden reception.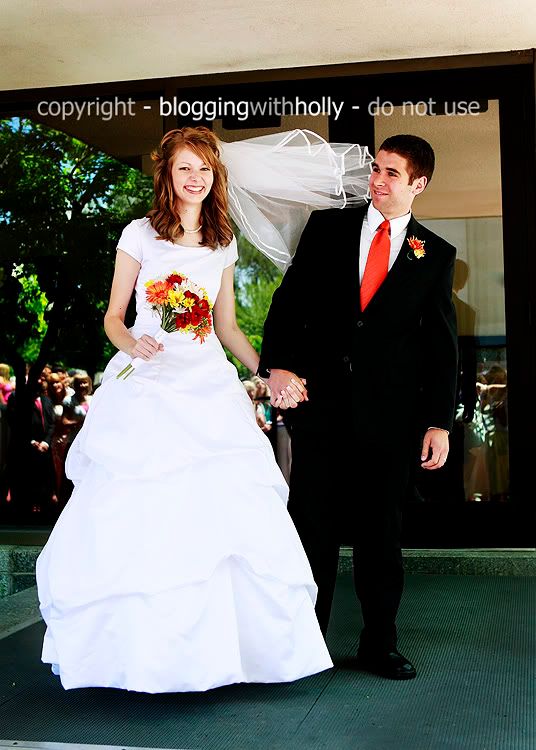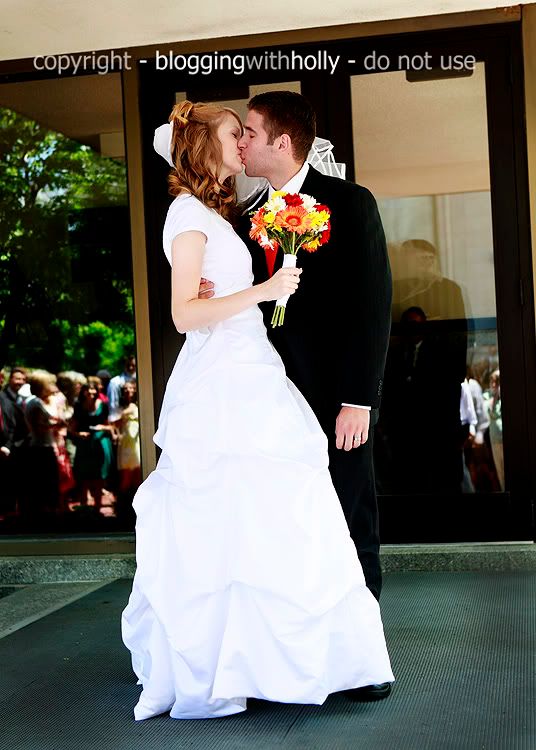 Sisters are awesome!

Little Miss found a magnifying glass in my grandparents house.  Fun!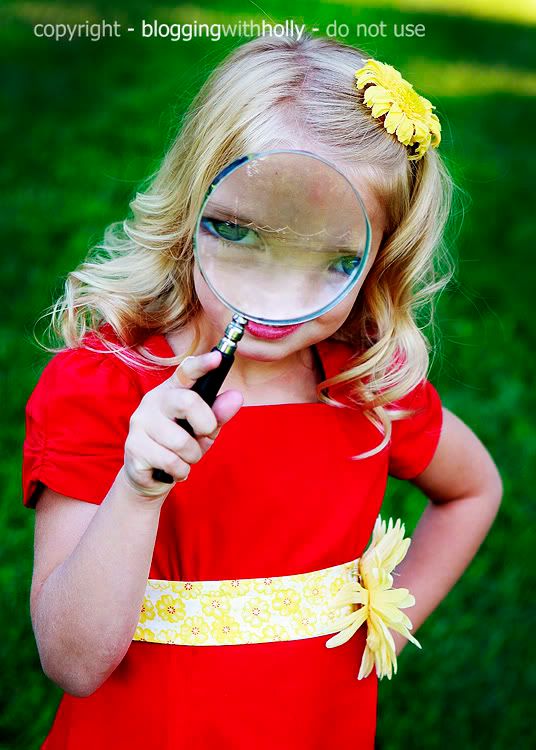 Tressa made the cake - YAH, she's pretty dang talented!
The popcorn at the reception was a HUGE hit with this little munchkin!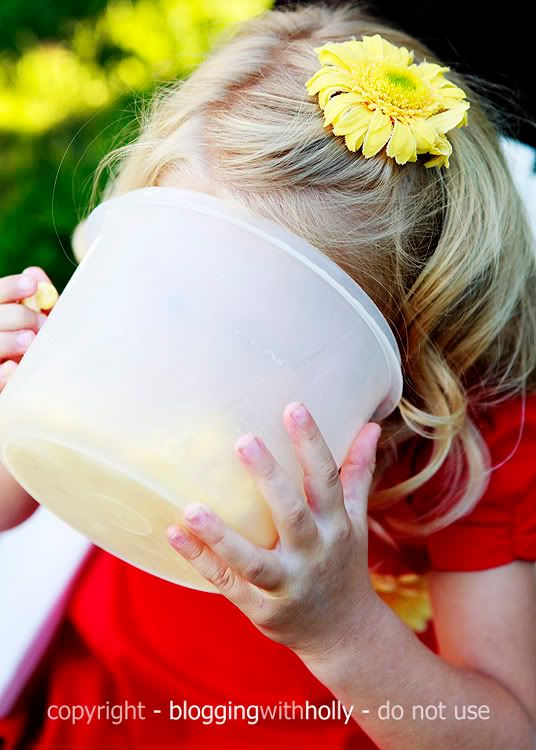 Fresh cherries all over the trees. Yum!

Next up - pictures of our time in Duck Creek....