Fathers Day....
Sunday morning, I snuck out of bed to start a delicious breakfast for Brett. We had just spend the weekend in Salt Lake City celebrating Brett's cousin, Melissa's 40th birthday (more on that later). We had had the best time just being together. It was heaven! When we got back, I instructed him that he HAD to stay in bed, no matter how hard it was for him, so that the kids could bring him breakfast in bed. He's our early riser, up and at 'em, kind of person. Bear got up, sliced strawberries, and whipped the cream while the other kids made their Father's Day cards. We made him waffles with whipped cream and strawberries, bacon, eggs with cheese, and orange juice. It was so much fun watching him snuggle on the kids, read their cards, and enjoy his breakfast in bed (even though he told me later on that it almost KILLED him to stay in bed that long).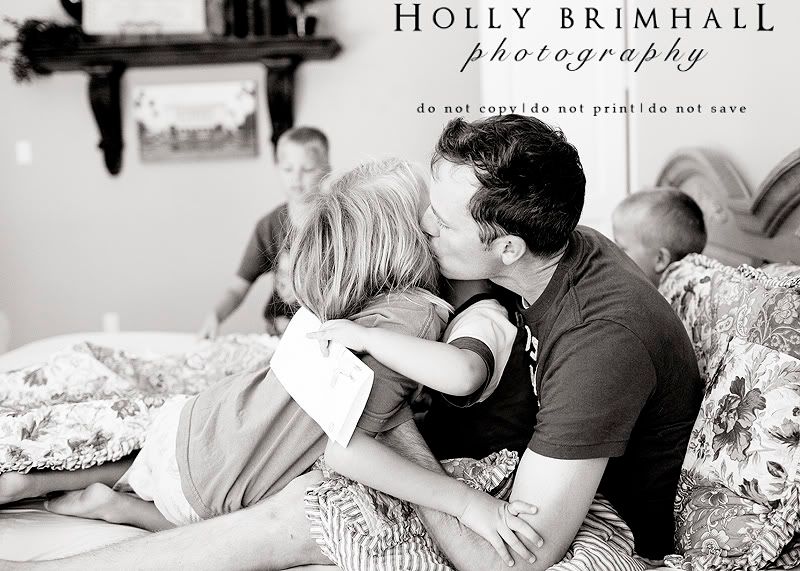 Look at how proud my Bear is while Daddy-o is reading his card....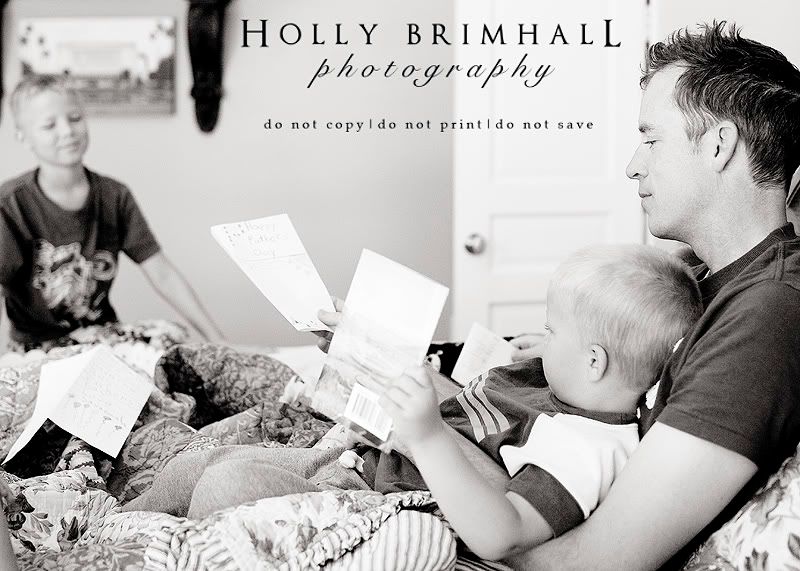 Some things that just make me smile about this next picture: Brett is getting ready to kiss Moose on his freshly buzzed head, Chubs is holding his new prized "Lighting McQweem" book, Brett is wearing a shirt I bought him in Salt Lake - I love that he lets me dress him however I want, Moose is wearing his pajama pants that he helped me make last summer, that we STILL have that beautiful (insert eye roll) headboard - there's our sad bed bought as poor, POOR chiropractic students at a used furniture store and almost 12 years later it's still there (okay, so maybe I don't LOVE that part but it does remind me how sometimes it's hard, hard, HARD for me to make decisions).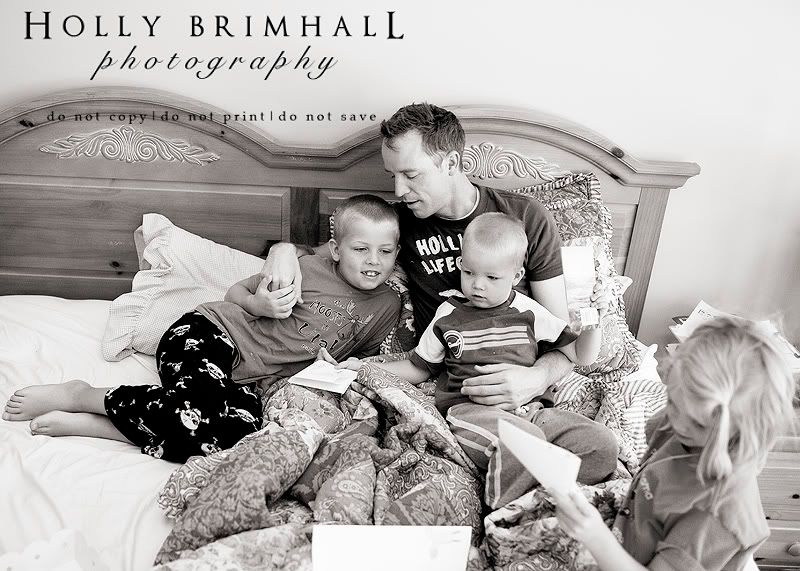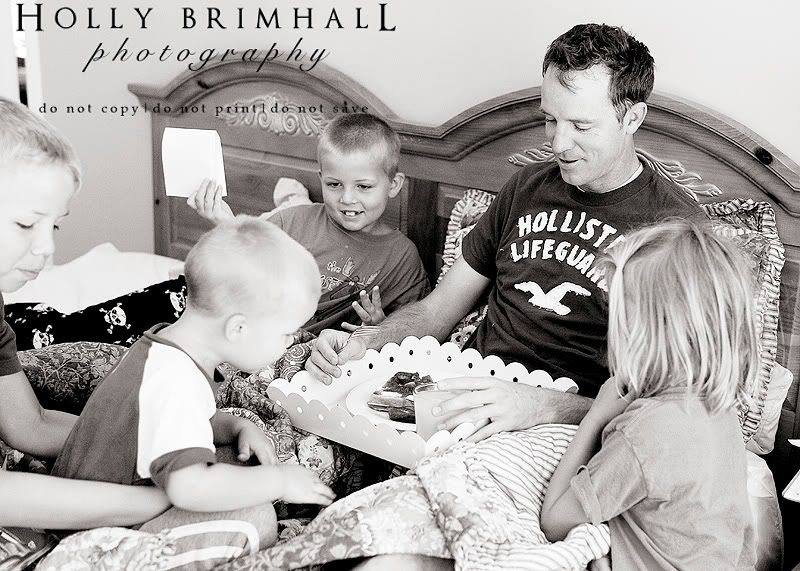 Brett, I LOVE the way that you LOVE to be with the kids! You truly find joy in spending time with them and everyone around you sees that...because they tell me how much they admire you for that. You are a great example as to how a dad should truly be! I love how you treat me like a queen and that you really are my BFF. We just fit perfectly together and I couldn't have found a better person to spend the rest of eternity with! Thanks for being you and for letting me be me. Love you, babe!