Aspen Grove....

After enjoying almost a whole week in Greer, we cleaned Grandpa's cabin top to bottom, did a ton of laundry, packed up the van and started our drive to Utah. By the time I got through Moab, I was getting restless and ready for a break. The kids were doing great! But me? I couldn't stand much longer. We stopped and swam and slept in style at the Super 8 on the side of the road. As I layed there in bed, I was kinda wishing that I would've just kept on going. Oh well!

We got to spend a few days at my older sisters house before heading over to Aspen Grove with them and some of Brett's cousins. My kids have been DREAMING of Aspen Grove and counting down the days until it started from the day we left TWO YEARS AGO. They think that Aspen Grove is the best place on earth. Literally! I love it, too! The only thing that could make it better is an improvement on the food. But hey...if you don't have to grocery shop or cook or do dishes for a whole week...that's amazing no matter what. I guess I shouldn't really complain! I've never had to cook for 400 people at a time.

But we knew it was going to be amazing and packed with fun when we walked in to registration to find some friends from church there, some distant cousins, a friend from high school, a patient of my husbands...so, so fun!

We spent the week swimming, hiking, eating ice cream, painting in the craft cabin, taking naps, watching movies, playing cards, laying out, reading books, playing basketball and volleyball, miniature golfing, laying in the beautiful grass, etc.

And this year, I didn't take as many pictures. 3 of the 6 days there, I didn't even take my camera out of the bag.
Brett was pretty much in heaven...
So was Little Miss...I mean she had a counselor that she could flirt with ALL WEEK LONG...
and so many new friends she just didn't know what to do with herself...
and cousins to hang with in class...
We did pretty awesome during "Aspen Follies"...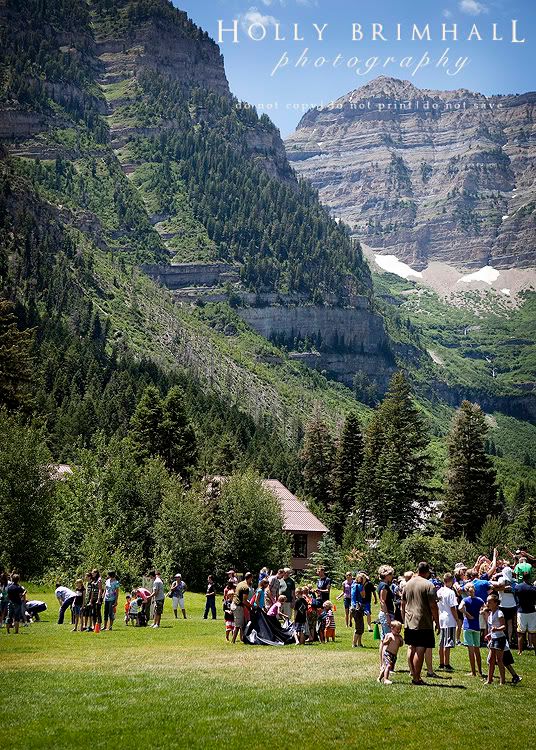 That is until the tantrums started...and then it was me and this guy hanging out. I could sometimes talk him into a piggyback ride so I could get closer to the action and take more pictures.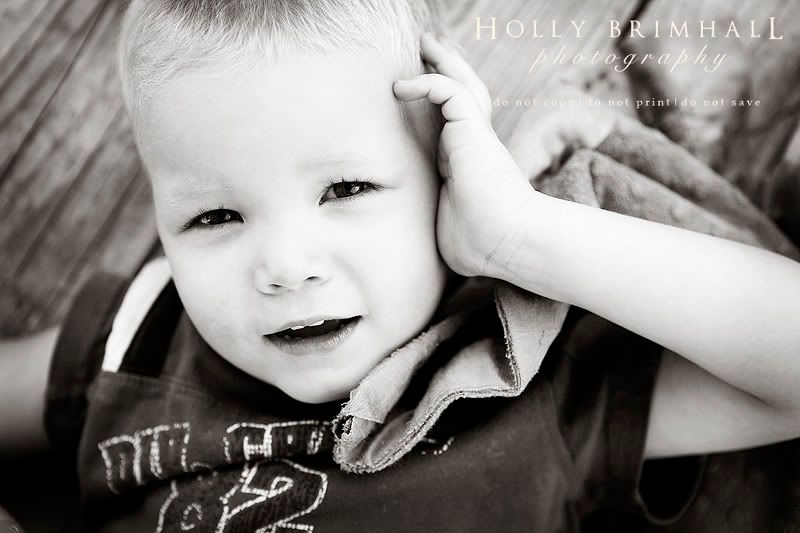 Gunnysack races...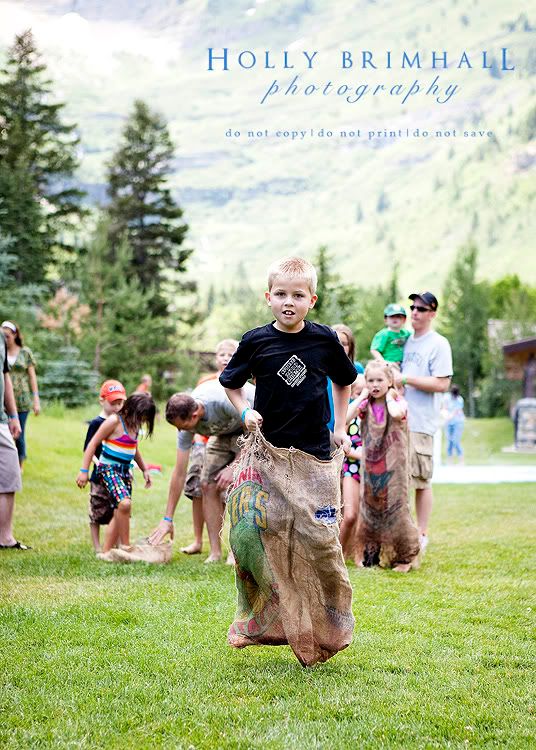 This next picture makes me LAUGH OUT LOUD every time I see it! She's a pretty fast little hopper and I just happened to snap the picture while she was bouncing up but her cheeks were still coming down....ha ha ha ha!
Showing some good wet sponge throwing skills....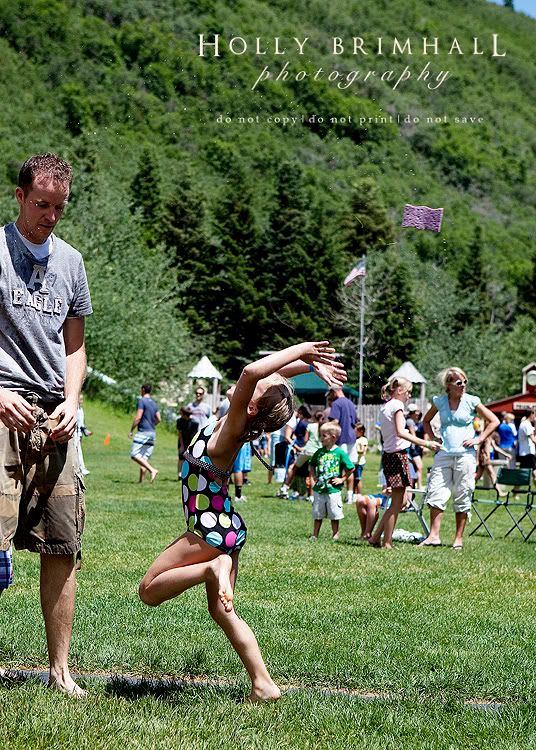 Then she asked her counselor to watch her...
and squeeze some water on her...
We made and launched our own rockets....
and Dad won 3 free sodas for catching 3 different water balloons that were launched the whole way across the field....some really happy kids were recipients of those sodas...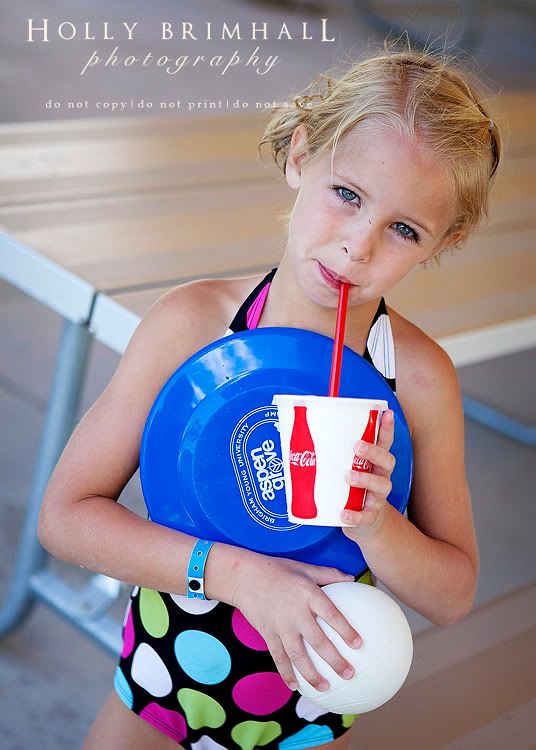 My niece wanted a picture with her baby sister, which Miss Maylee wanted NOTHING to do with...ha ha ha!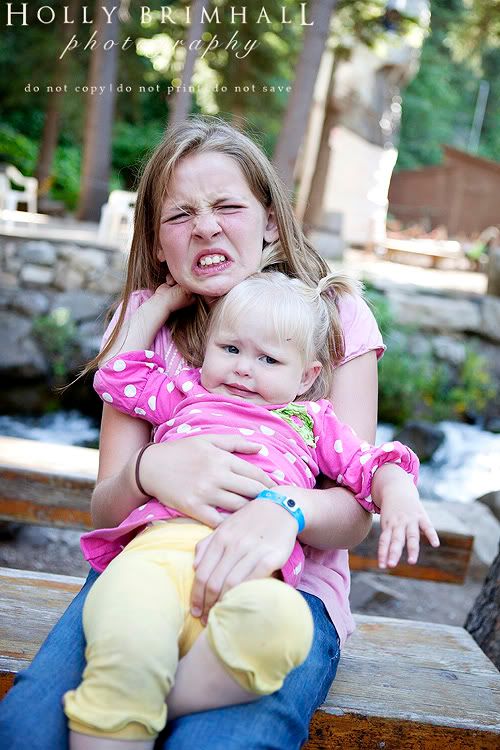 Did some rock climbing...
Moose wanted SO badly to get to the top this year. He's a thick kid and not really built for this kind of stuff. He's got more of a football player build. He gave his best effort, though...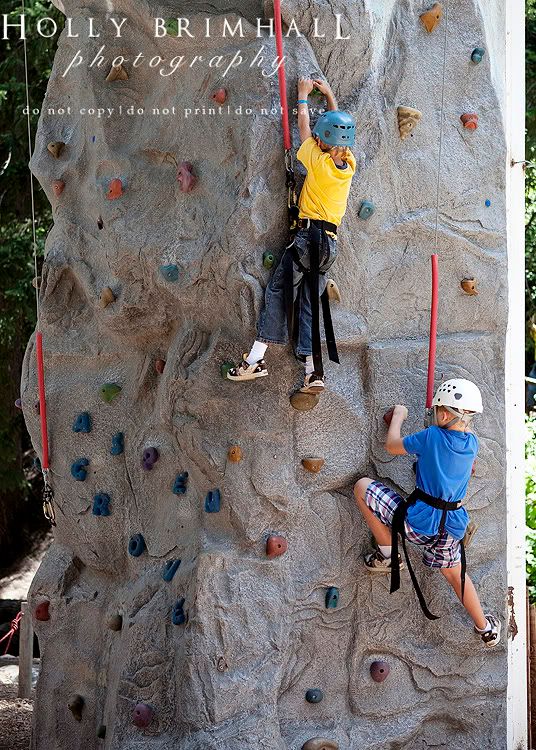 and hung out here for a bit until every part of his body was shaking from exhaustion. He was pretty disappointed...
Brett tried his hand at making some pottery....
Little Miss getting ready to rock climb....
Before I knew it she was halfway up the wall....
Way to go!!!
Moose loved the miniature golf...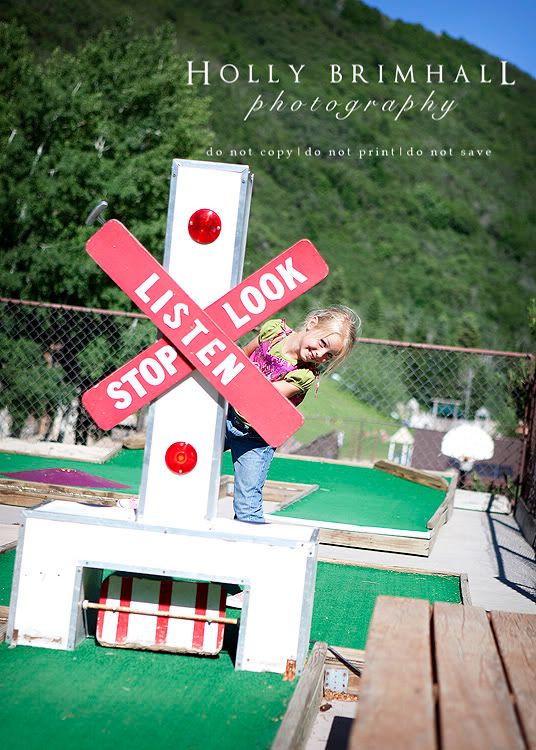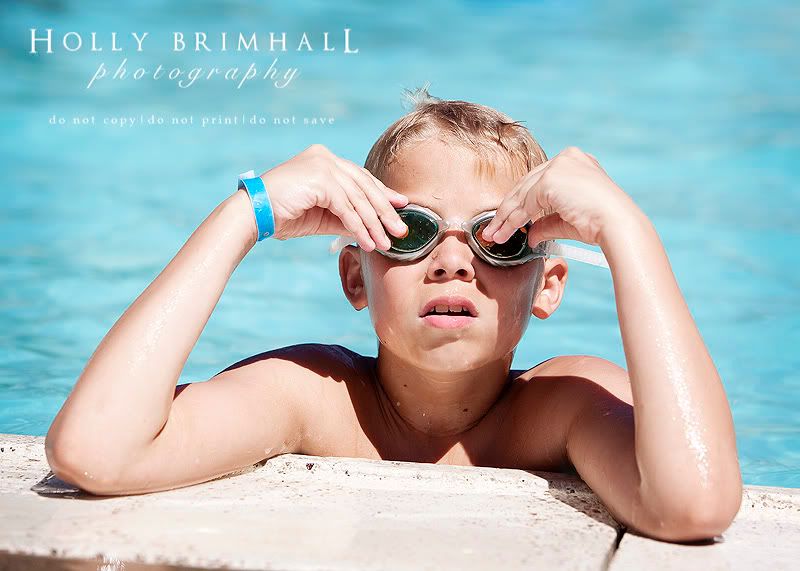 The guys working up some kind of strategy for an upcoming game....
Our group took second overall in volleyball...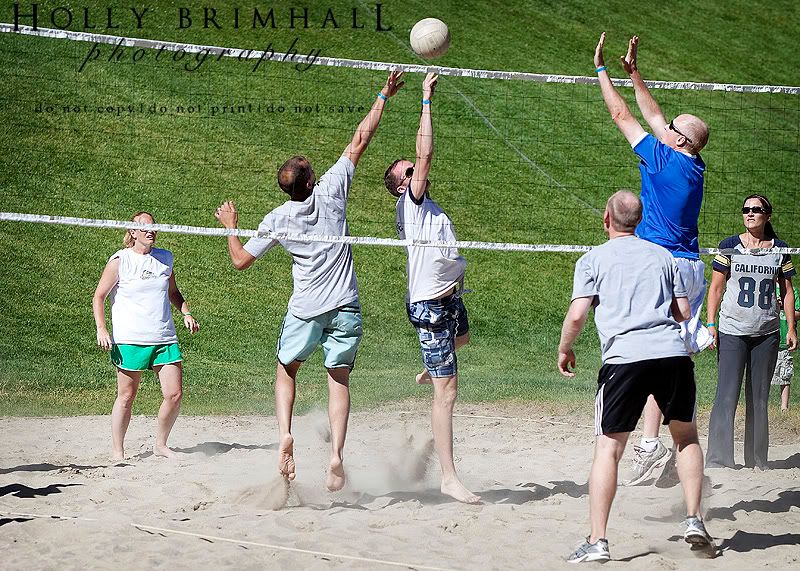 This little guy was the STAR of the closing performance... I tried and tried and tried to upload the video and it's just not working. His group (the Super Stompers) performed with the Young Adults. He was front and center shaking what his momma gave him. Anytime I want a good laugh, I just open up the video and watch it. Good times!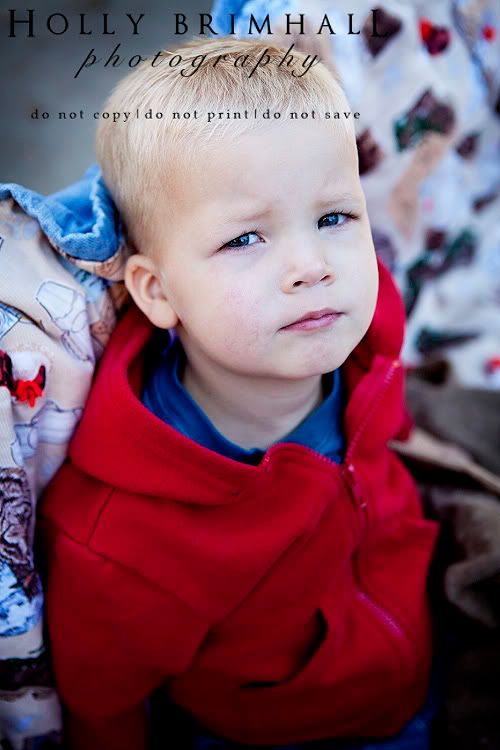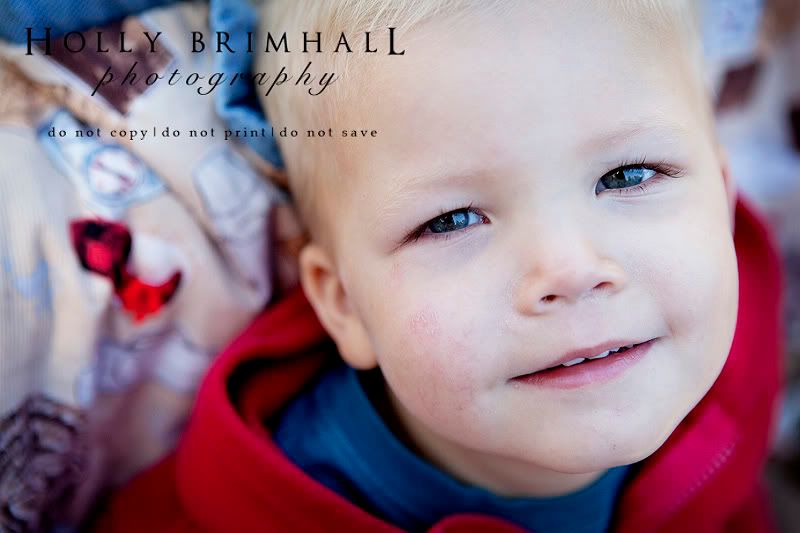 Most of the kids from our group.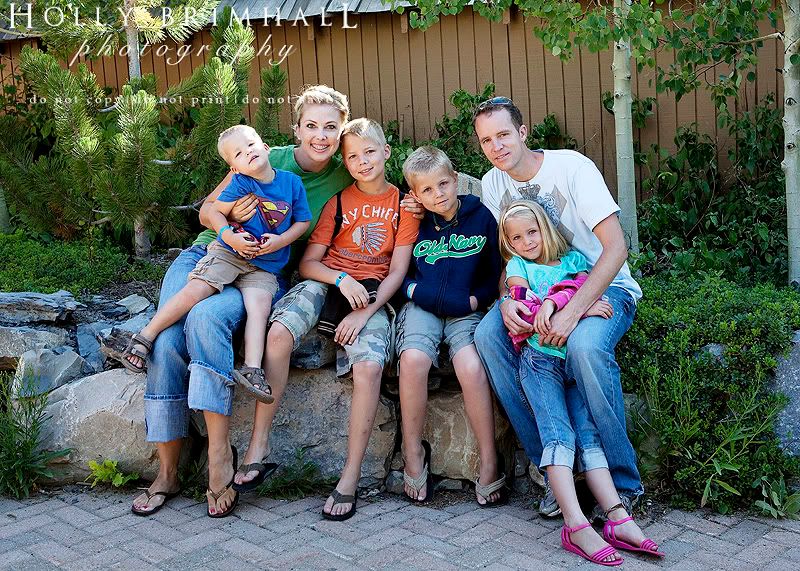 Can't wait to visit Aspen Grove again! Maybe in two more years!!!