Greer...
It's going to take me a while to get caught up on downloading, editing, and blogging pictures from our summer and quite honestly...I'm not feeling too excited about it. Like it's more of a chore on my to do list that keeps getting bumped further and further down on the list. But I know I'll kick myself later if I don't JUST DO IT! Maybe it's because the pictures I took don't really excite me or maybe it's because I'd rather be taking pictures of the photoshoots that I'm dreaming up in my head. Oh well. Either way, I just gotta do it or it'll never get done.
Okay. I'm pasting a big ole fake grin on my face and jumping right in. July 1st I loaded up the minivan (with loads of clothes - to last 4 weeks - and gear for our many adventures ahead, and an end table and a vase with beautiful cream roses - for our family photoshoot with Melissa Fullmer) and headed up to Greer. Ahhhhh. That fake grin is already melting away into something a bit more sincere. It's no secret, no secret at all, that I am in LOVE with Greer. I'm pretty sure that it's hottest day NEVER gets above 85 and when the afternoon rain storms come, it's just amazing. We pulled in to Greer, with the raindrops starting to fall about 3:30 in the afternoon, and my car temperature gauge told me it was 56 degrees outside. Really? Truly? That's WAY better than the 110 degrees that I left behind. Later that evening Brett joined us at the cabin with my much adored BENCH. Oh yah, his brother gave him a good teasing about that one. But Brett never questioned me or complained or anything...that's my guy!
You see, I had a great vision of our little family photoshoot in Greer. My father-in-law owns a beautiful cabin there that overlooks a meadow, but he ALSO owns some other property in Greer that I think is even more lovely. There are wildflowers and groves of Aspen trees. There are wild raspberries and a small stream that runs through it. My mother-in-law LOVED this property and I love it because she loved it so much. I never want to forget spending the afternoon with her and my kids and with Grandpa and Brett, just sitting in the tall grass, searching for berries, dipping our feet in the stream, and enjoying the mountain breeze. I LOVE to watch the Aspen leaves shimmer in the breeze. I think I may have learned to love that so much from watching her enjoy them too. I wanted our family pictures taken there on that special piece of land and I wanted to have my bench there. My bench that she gave me for my birthday quite a few years ago. She had bought this bench and had it at her house for a couple of years. She knew just how much I loved it. She had a cute little spot for it in her family room and it always looked so perfect decorated with her red, white, and blue pillows. When she decided to replace the bench with a small childrens table and chairs, she gave me the bench. I LOVE my bench!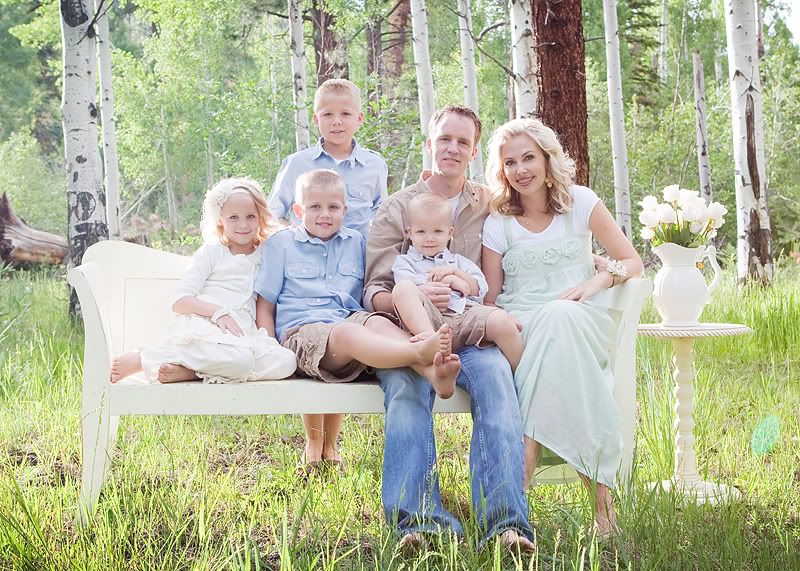 I'll most likely share more pictures later...but I'm still debating which ones to use for our Christmas card and well...that's still quite aways away.
We were lucky enough to have Melissa and her family and Brett's awesome cousin Kristal and her family join us at the cabin. We hung out, took pictures, went to Eagar's Independence Day Parade, took a picnic down to our favorite spot by the Little Colorado, and watched the kids play and splash in the water. The kids were having a BLAST scooping all kinds of fish out of the river with their nets. Sometimes they'd even get two in one scoop. They thought that was pretty amazing!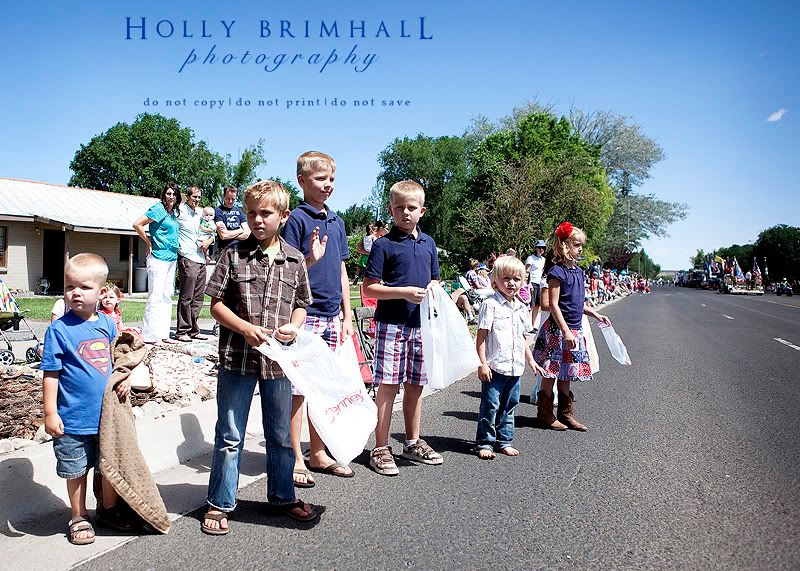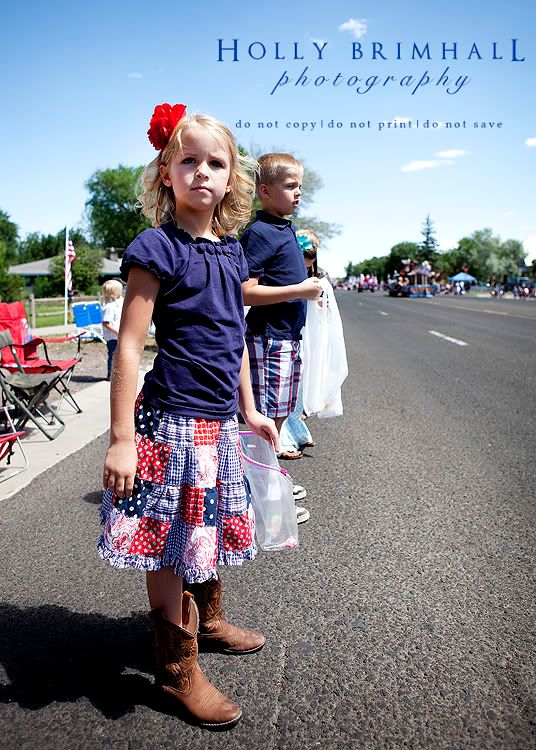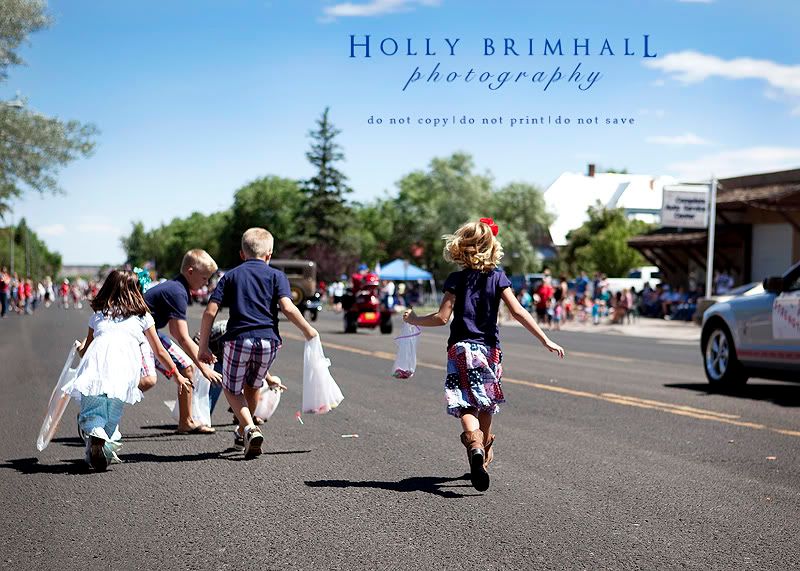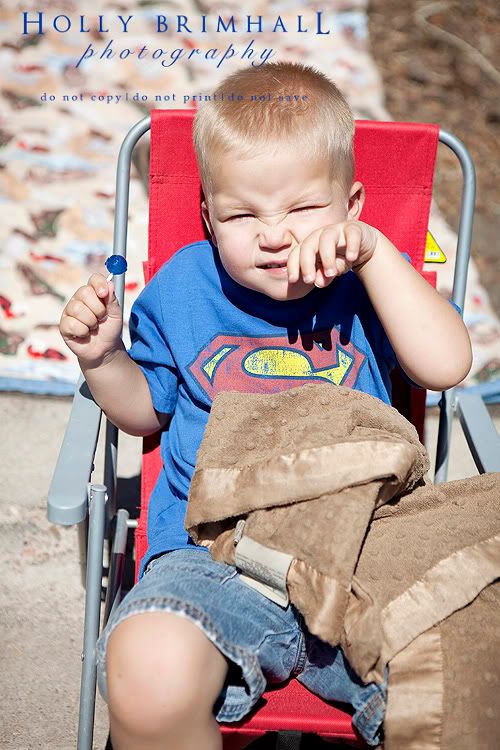 Brett got creative trying to keep baby Pearcen from getting a sunburn on his little bald head...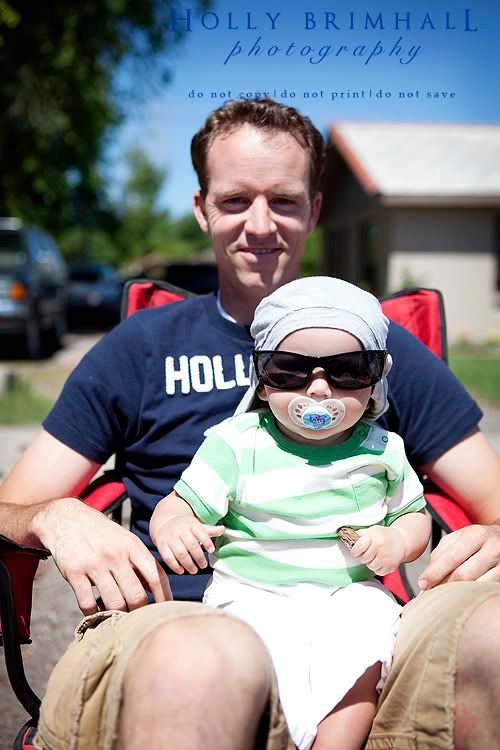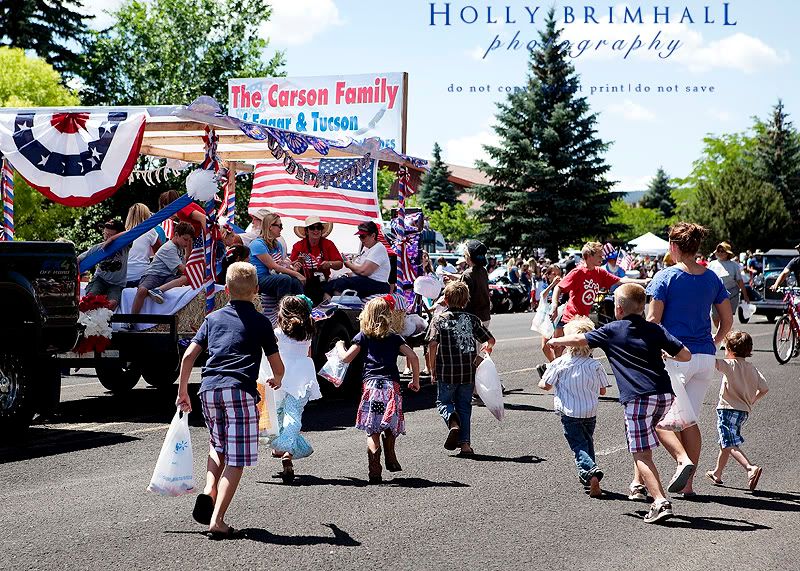 Eagar puts on a pretty awesome parade. Last year they had a Statue of Liberty that moved. This year Abraham Lincoln sat in his chair and stood up and sat back down...and he was really, REALLY tall.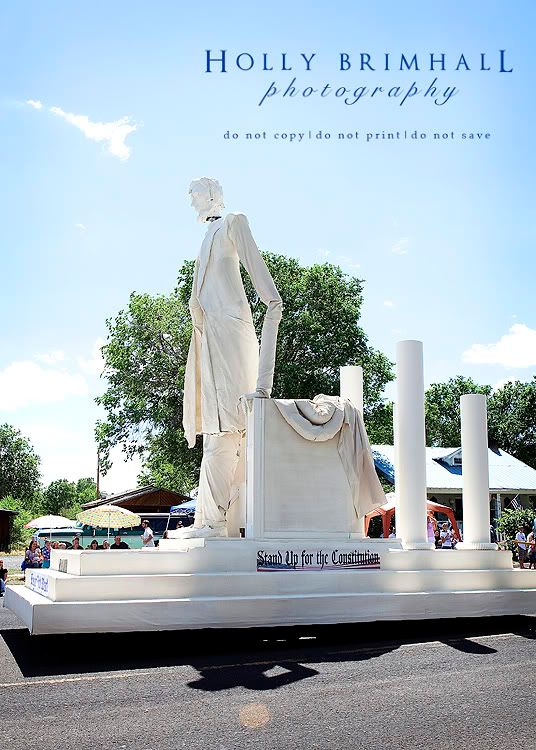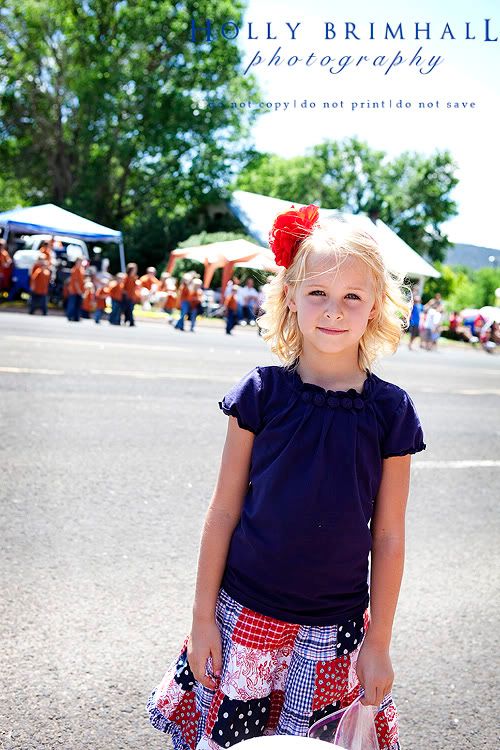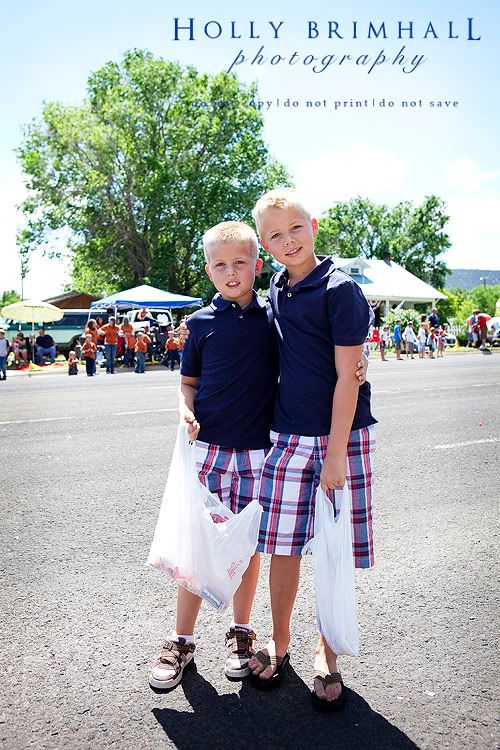 I didn't take any pictures of the big kids scooping up their fish...just took pictures to this little monkey who is literally glued to my hip, I think. He'd pretty much rather be right next to me than anywhere else. At least he's a pretty dang cute little sidekick.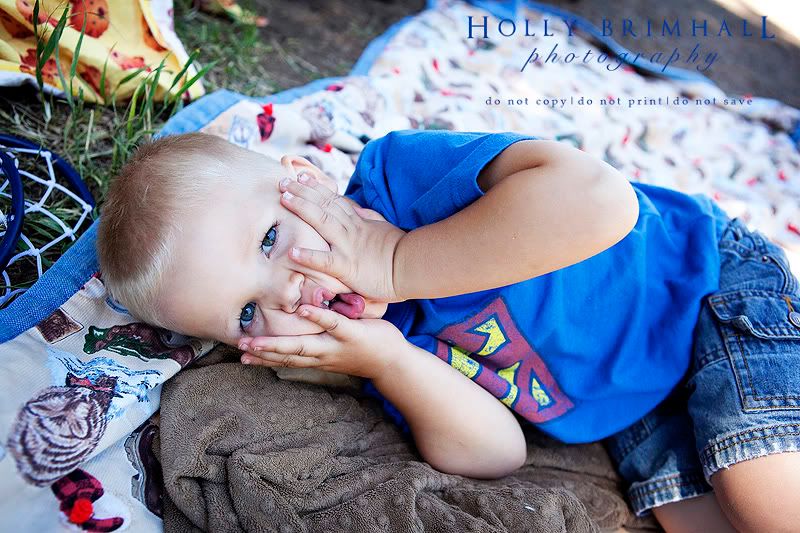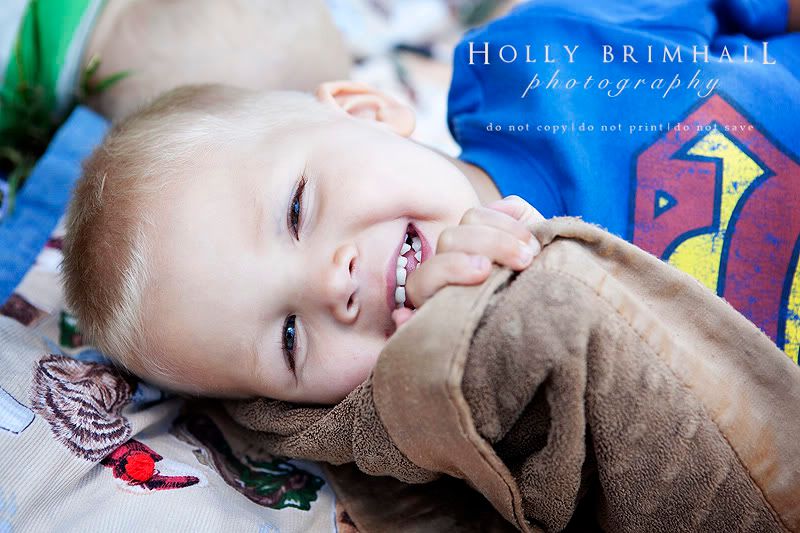 Love this next picture of Chubs hamming it up for me, Kristal smiling at her baby, Melissa getting some squishy, fishy lips on :)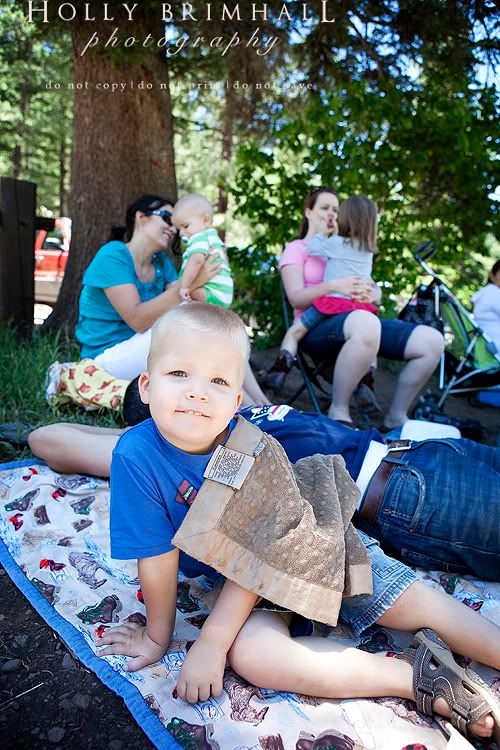 Pretty soon, everyone had to leave and I stayed in Greer with the kids. One afternoon, Jen brought her kids out to play. We decided to head back to the river to catch some more fish in our nets.
The only bummer? We couldn't find a single fish. NOT ONE!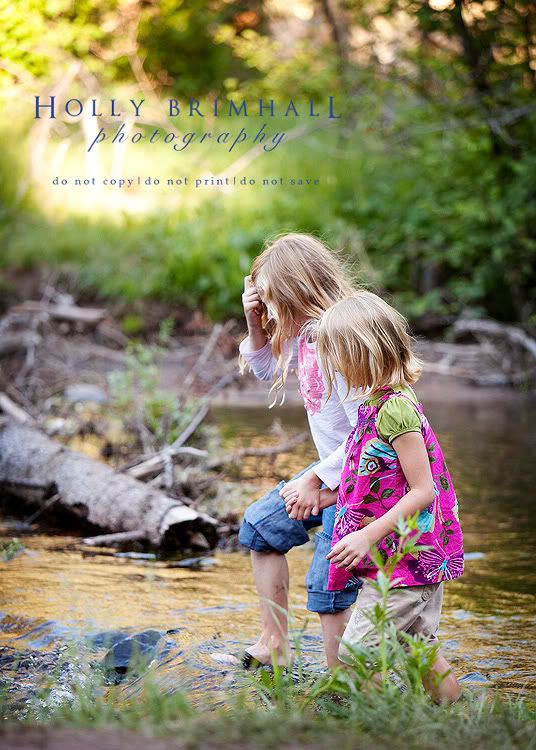 So instead they found cool leaves and sticks and raced them down the river...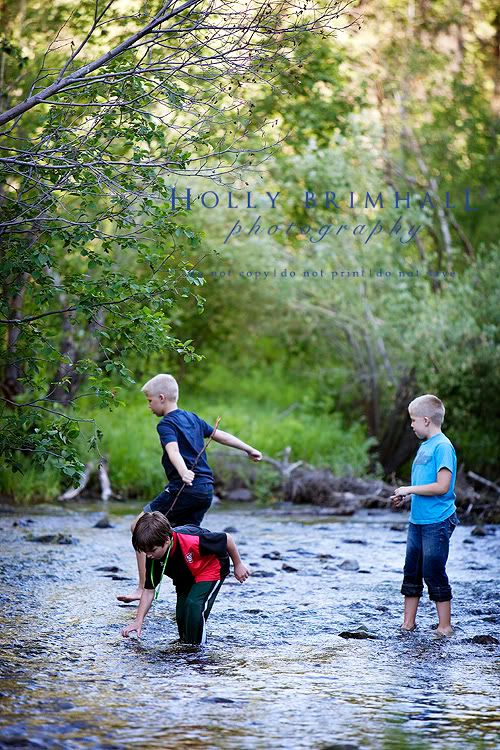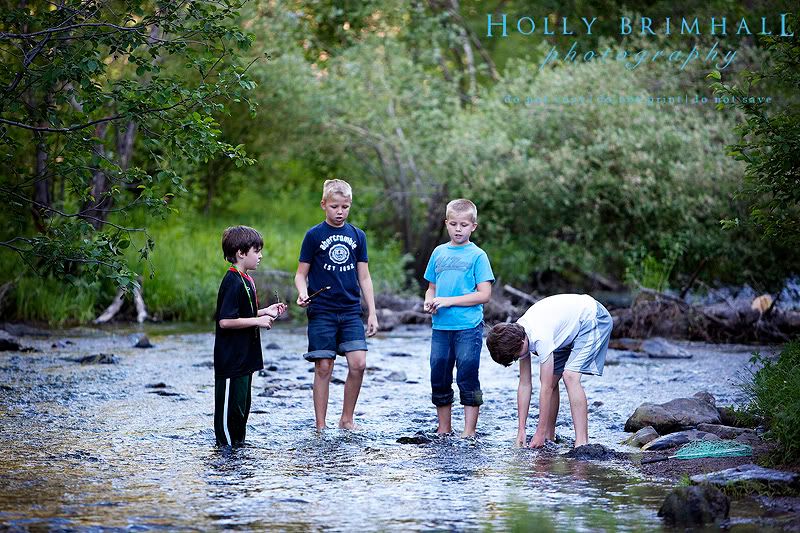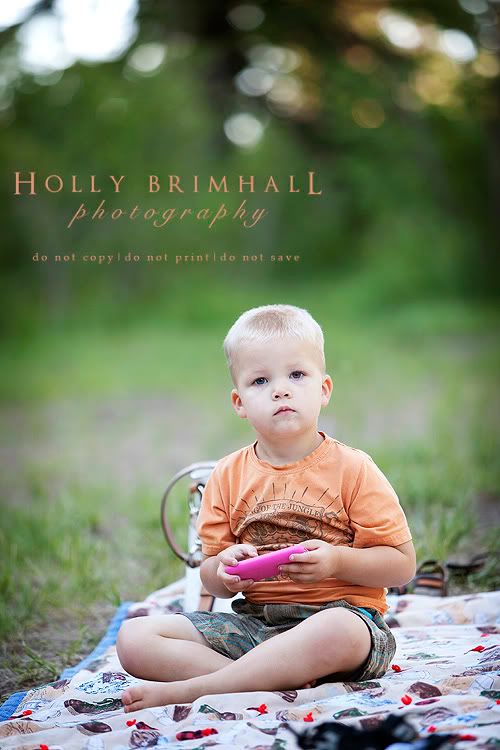 And then I didn't take a single picture....for SEVEN WHOLE DAYS. I think that is a new record for me!
***Maybe I'll actually get caught up on my blogging today. The kids have been driving me BONKERS. It doesn't help that I haven't seen Brett since Wednesday night...he's been in Colorado teaching a seminar. So I've banned the children to the basement and told them they cannot come up until they hear their father's voice. The only bummer for them? Brett just called and he's getting ready to go through security. He's still in Denver. So maybe I'll get caught up. Just maybe.***