Idaho & Yellowstone....
Thursday, July 22nd, I picked Brett up at the Salt Lake City airport and we drove on up to Island Park, ID. Dr. Larry Nelson of Idaho Falls has attended quite a few of Brett's seminars and graciously offered to let us use his beautiful cabin for FREE! Now that is HARD to pass up! We spent our time playing in the creek just feet away from the back porch of the cabin, playing Settlers - Cities & Knights, freaking out a little bit about the notice left on the door to "be aware of a bear frequenting the area", hanging out with some of our neighbors who were also vacationing in Island Park, touring Yellowstone, etc.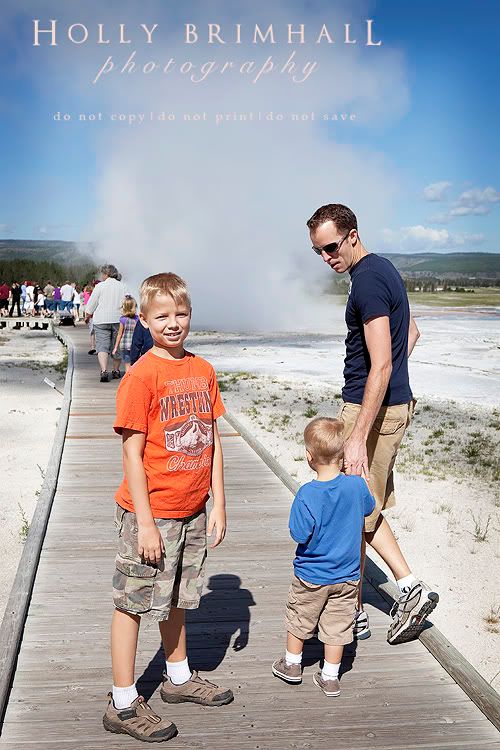 Waiting for Old Faithful to "erupt"....
I looked down, smiled, grabbed my camera...love these boys who love each other (most of the time)...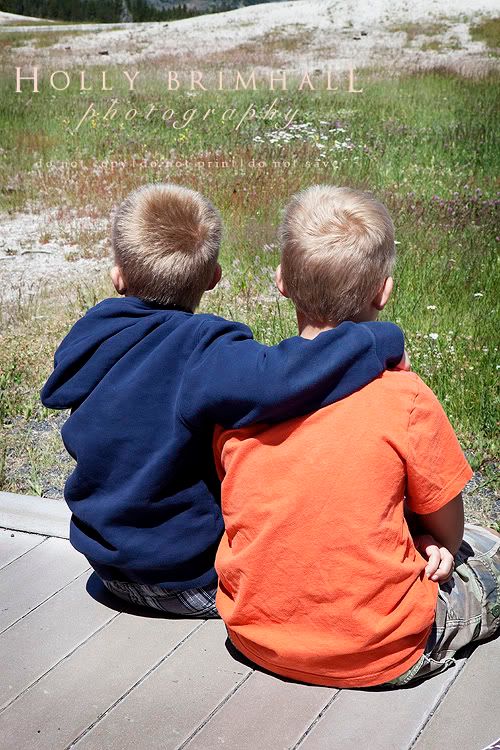 There it goes...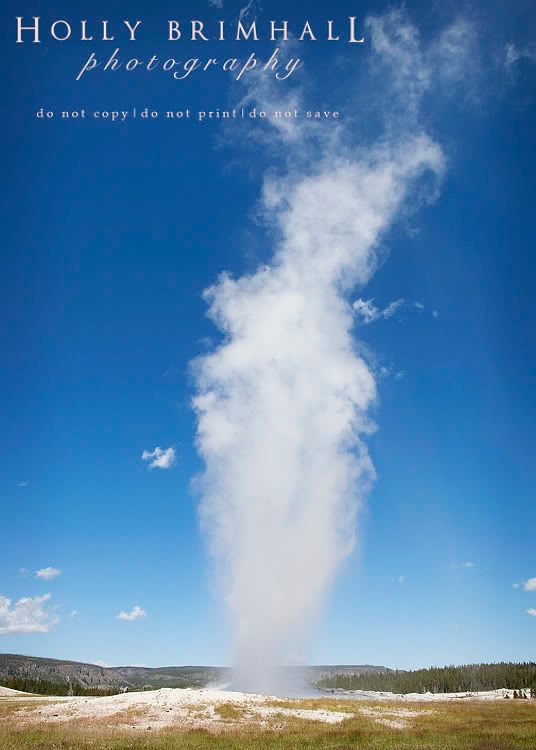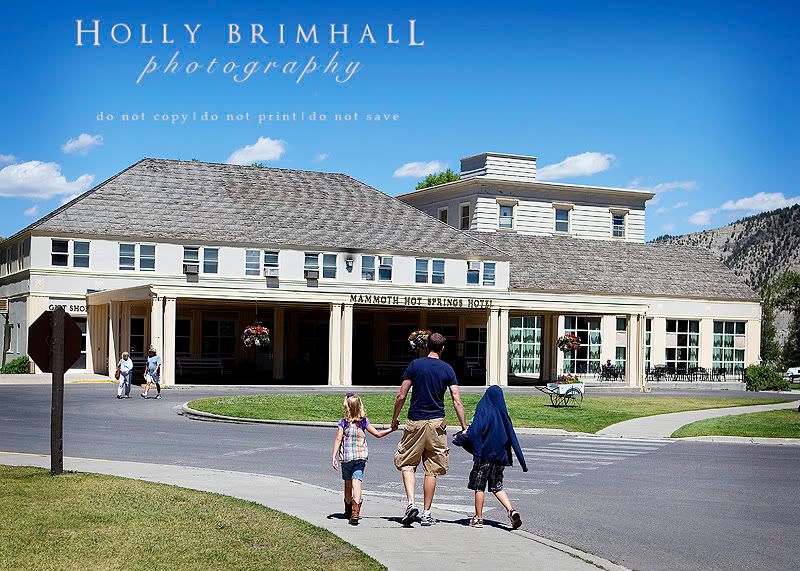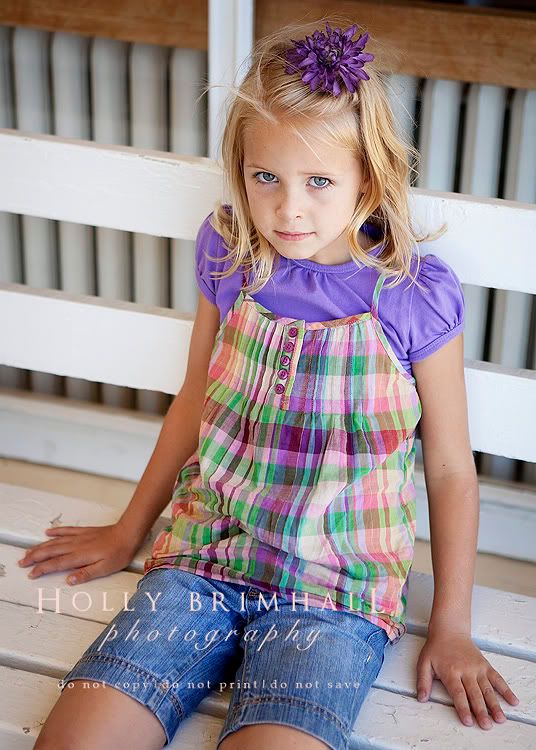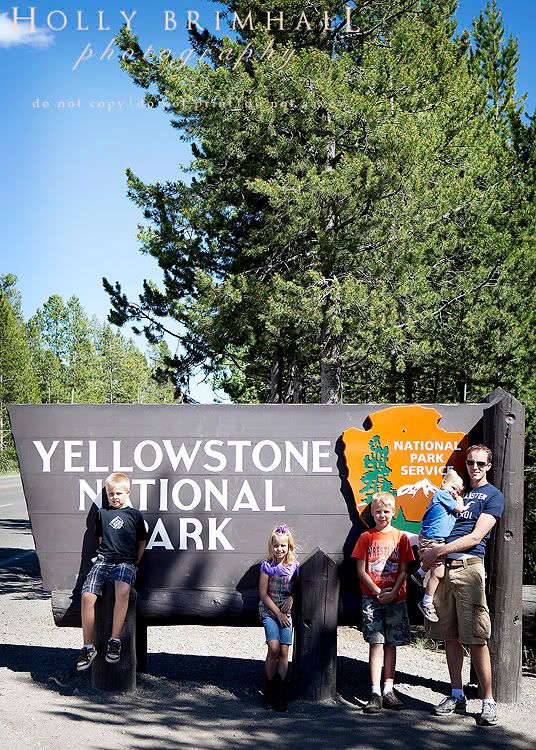 Hanging out with our neighbors. Their families cabin is RIGHT on the lake....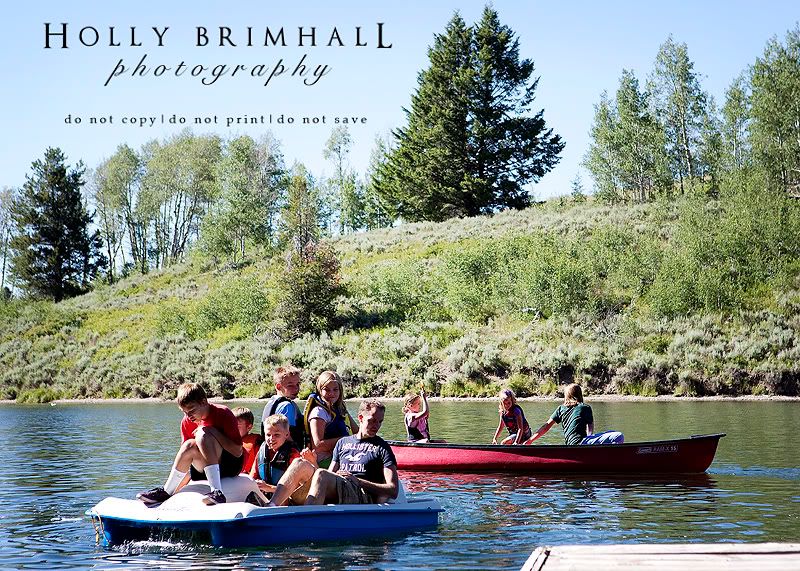 After we paddle-boated around the lake and tried to catch a bunch of tadpoles and little frogs, we grabbed our sweatshirts and headed over to the Rodeo & Dinner at the
Meadow Vue Ranch
.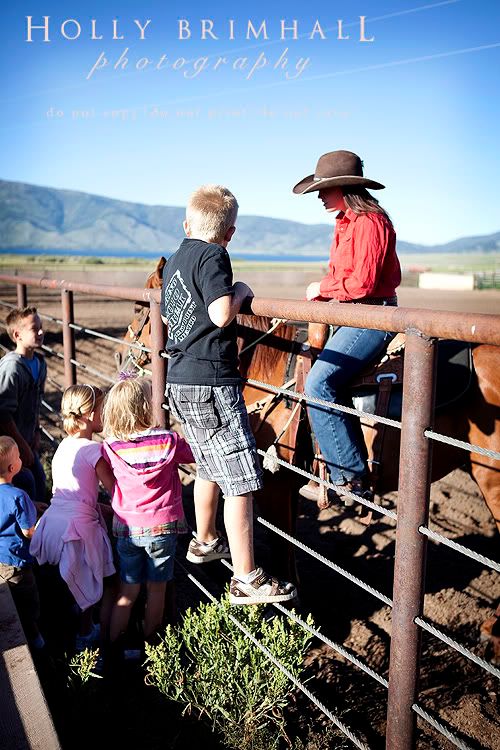 The kids all got to participate. And although they never won the grand prize....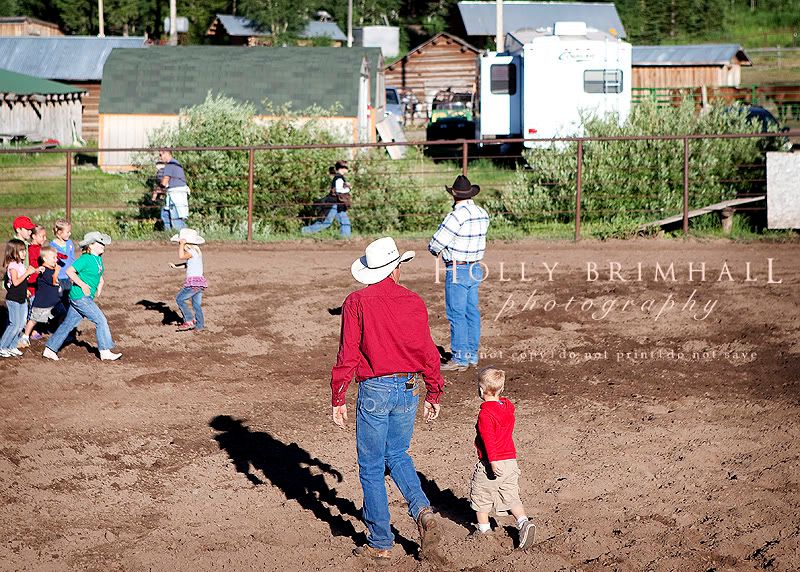 The sucker was all he cared about anyhow...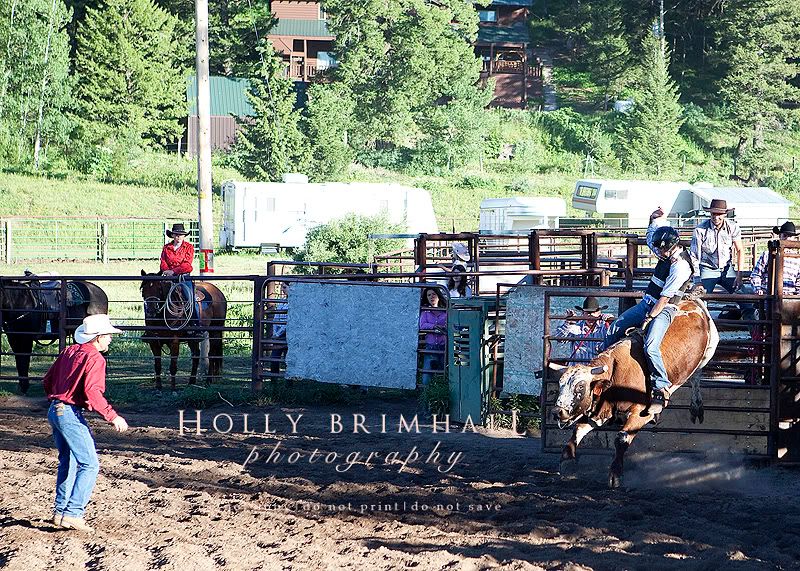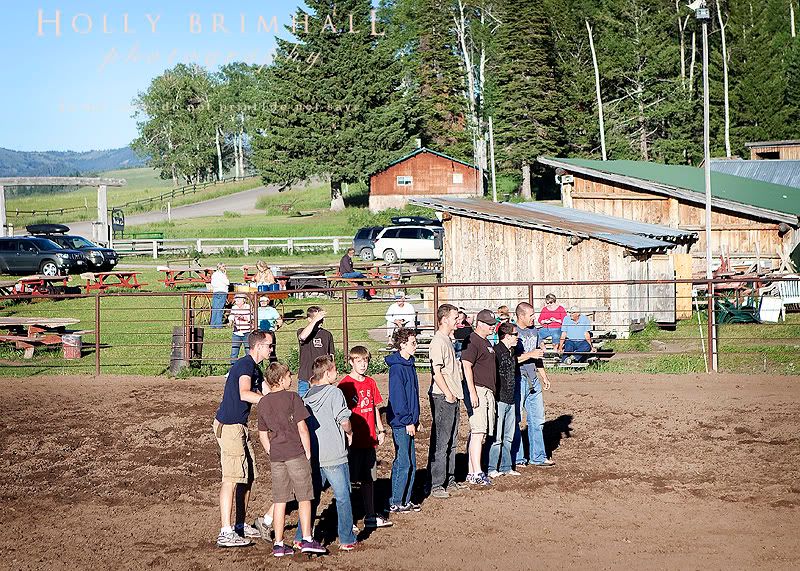 The dinner was pretty amazing - steak, chicken, beans, salad, homemade rolls, dutch oven potatoes. Oh, and peach cobbler with ice cream. Yes, I gained 8 pounds on my trip.... :(
The kids enjoyed the entertainment and dancing to the singing cowboy's fun music...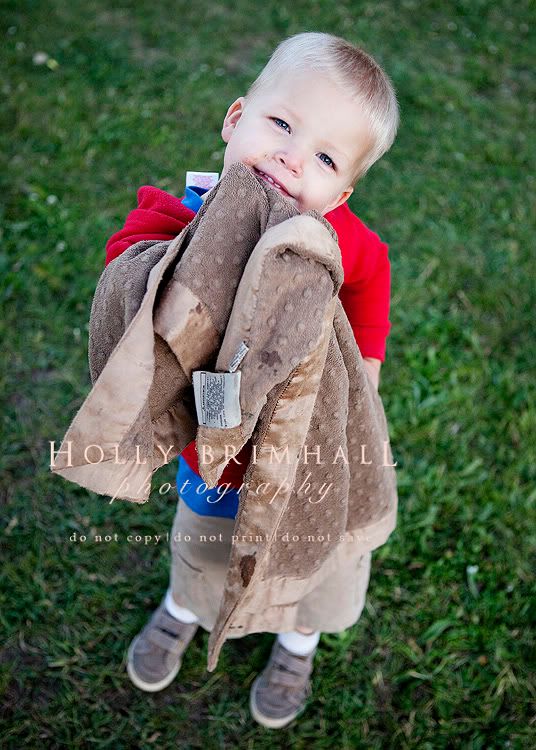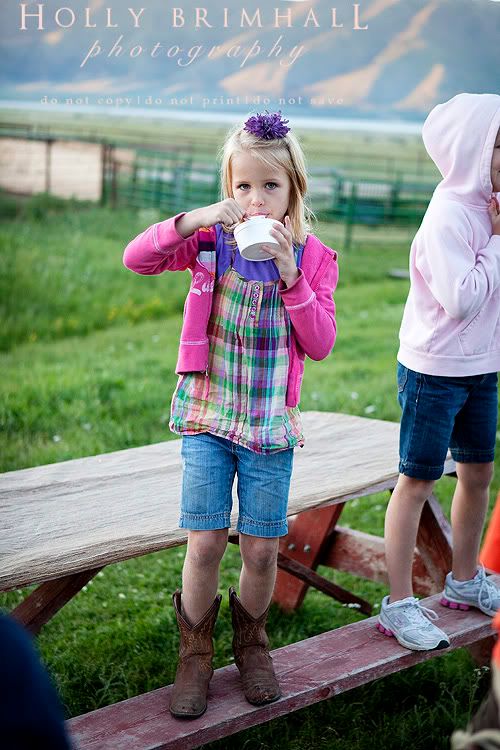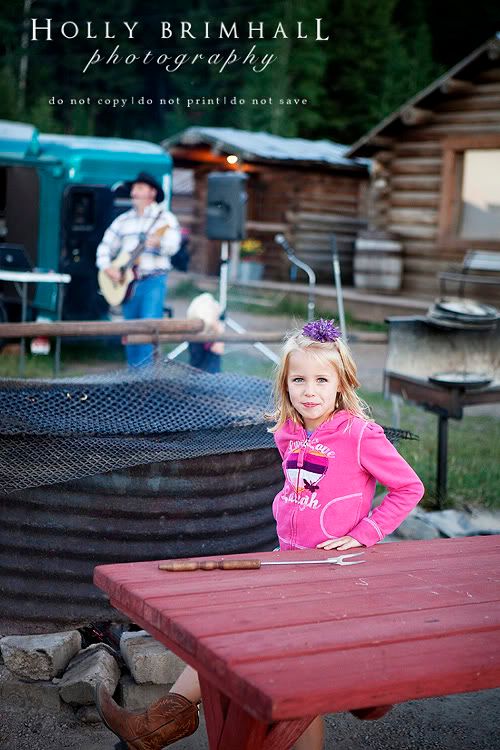 A little line dancing...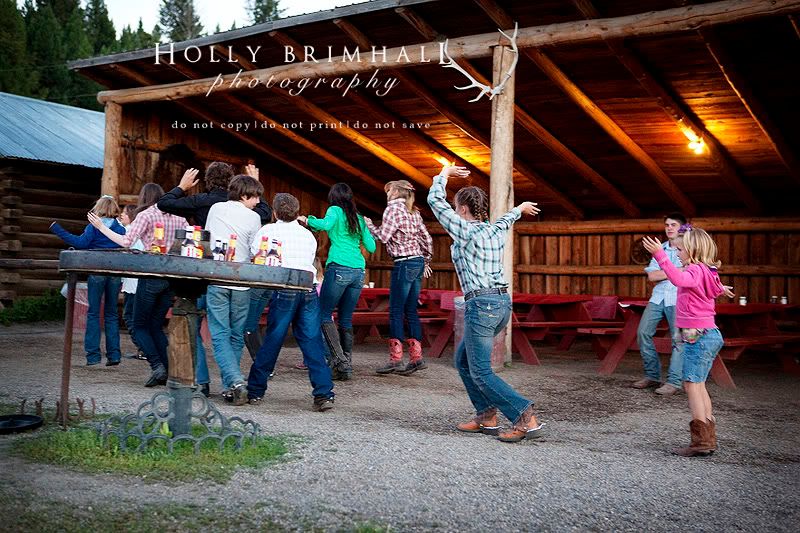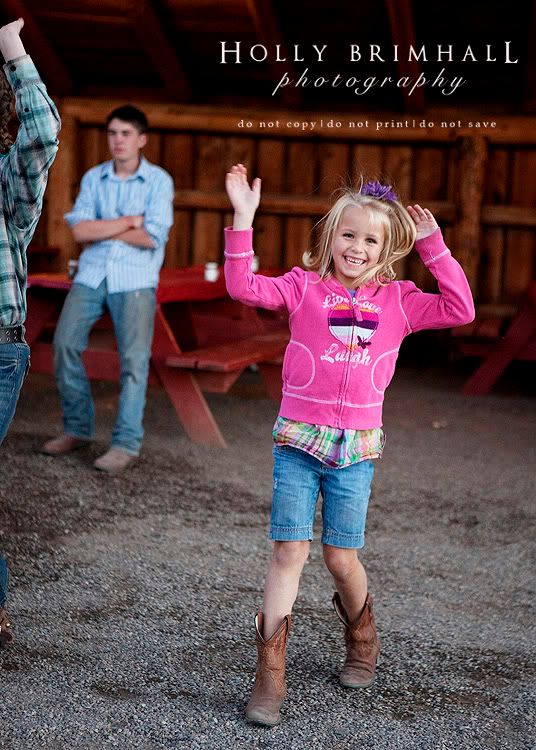 Oh, we also went to the Wolf and Grizzly Discovery Center, which the kids loved!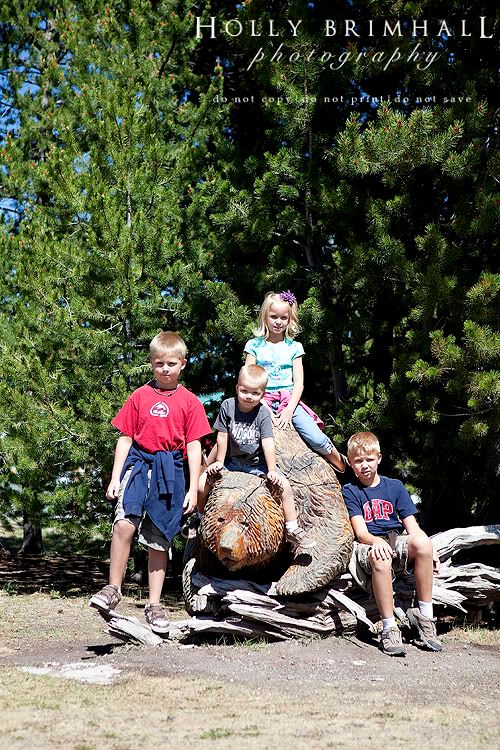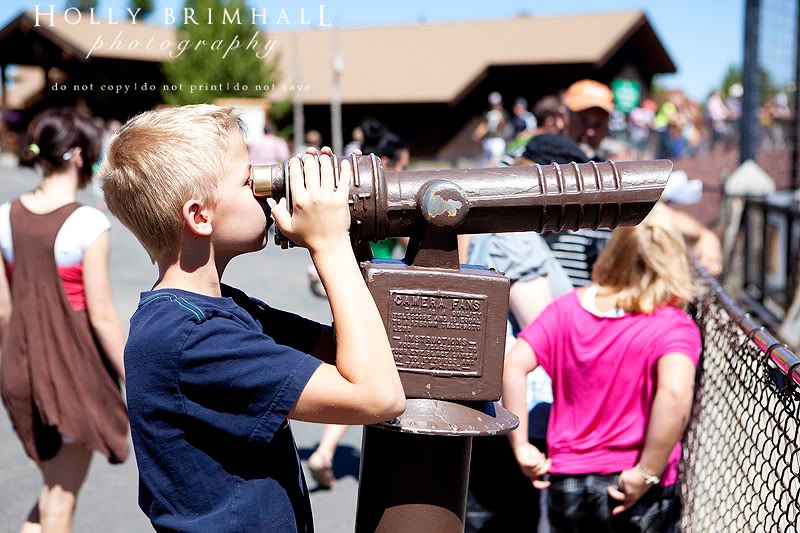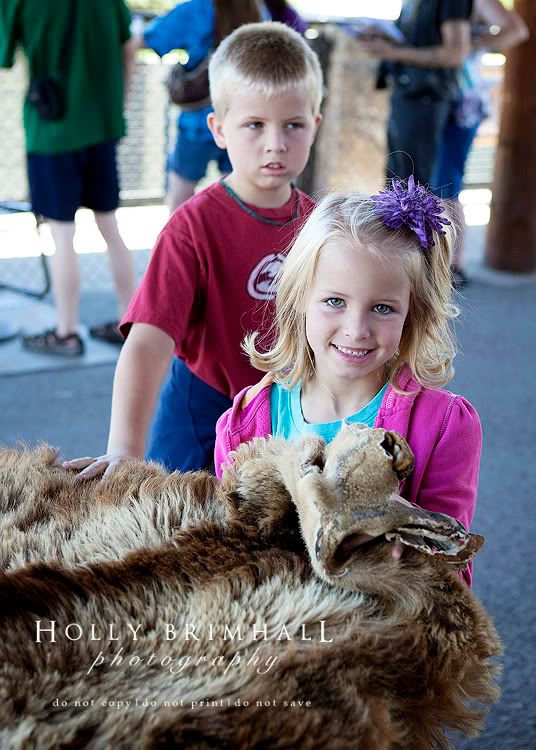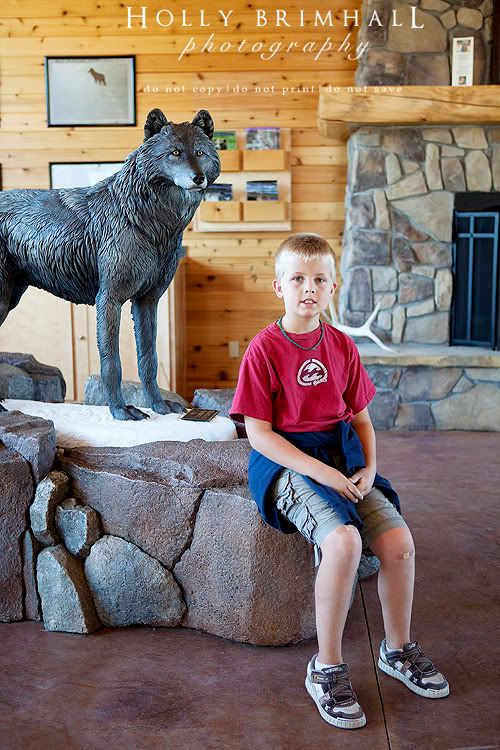 We ate the BEST PIZZA...ever!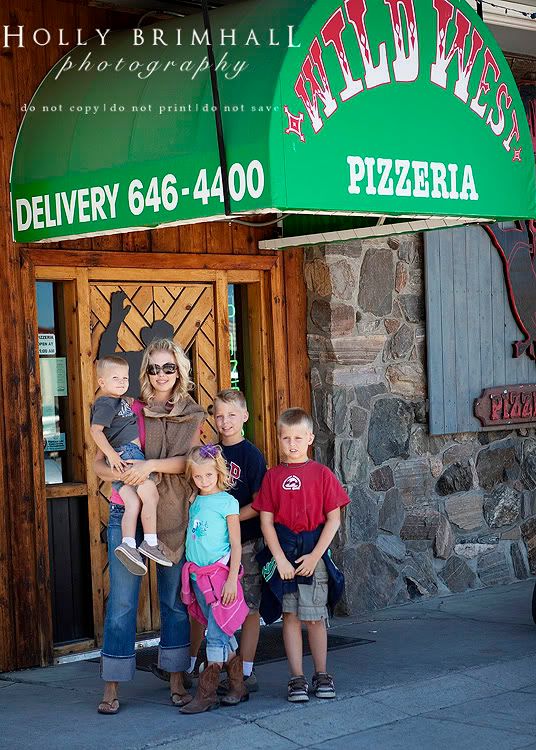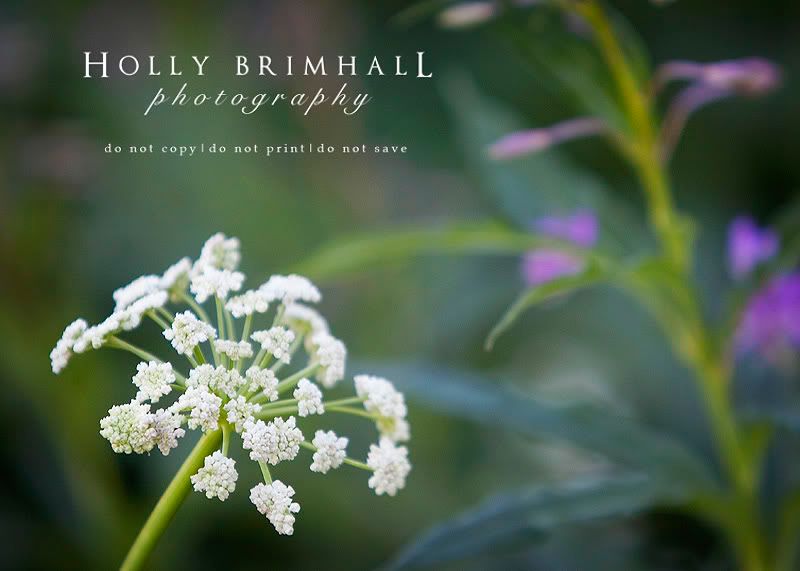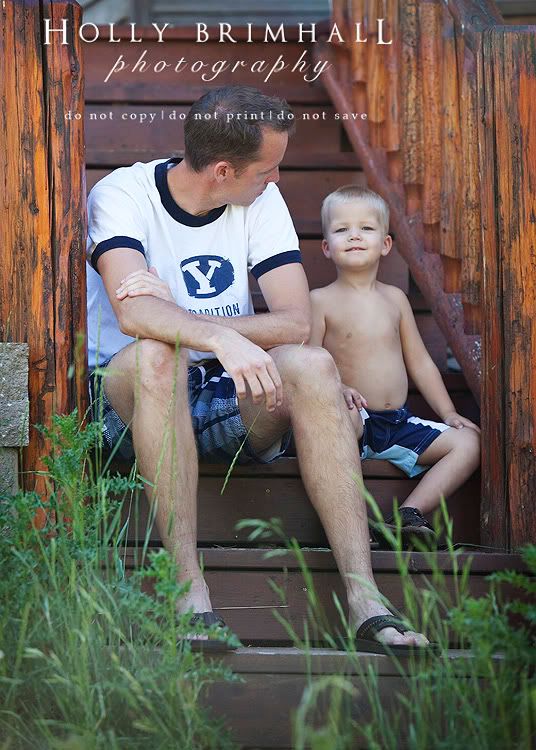 And now I'm wondering where my last memory card is. ALL of the pictures from our trip have been downloaded and sorted and edited...and I'm missing our last day at the cabin...with the kids playing in the creek, eating bags of chips on the back porch...and I'm feeling sad.
Oh well! Thank you to the amazing Nelson family! It was a treat to read through your "guest book" and see just how generous you are with all you have been given. You've created beautiful memories for so many families....including ours!