Roosevelt....
Thursday, August 5th we packed up the kiddo's, an ice chest full of food, and headed up to Roosevelt Lake to spend the weekend with some of our favorite people in the world, the Bollwinkel's. We played cards, BBQ'd some yummy food, took their boat out for some wake-boarding and tubing, laughed a lot, and just had a great, great time!
Friday we spent the majority of the day on the water, watching their kids rock the wakeboard. They are awesome!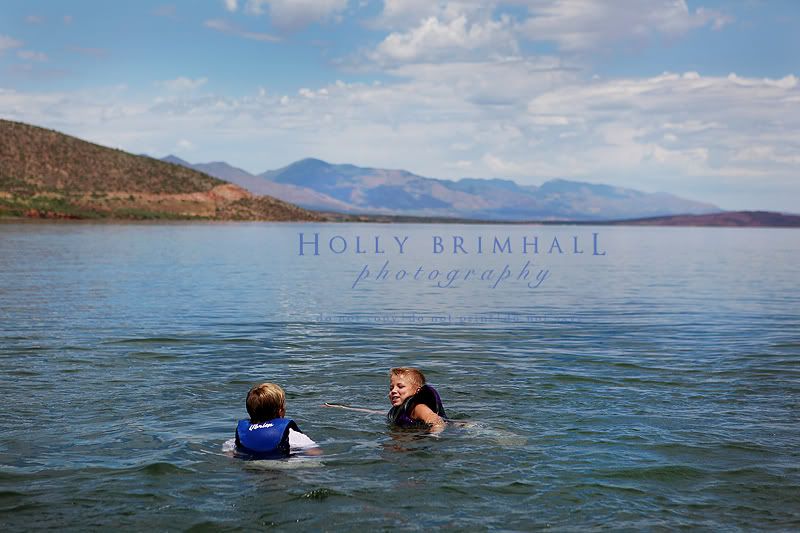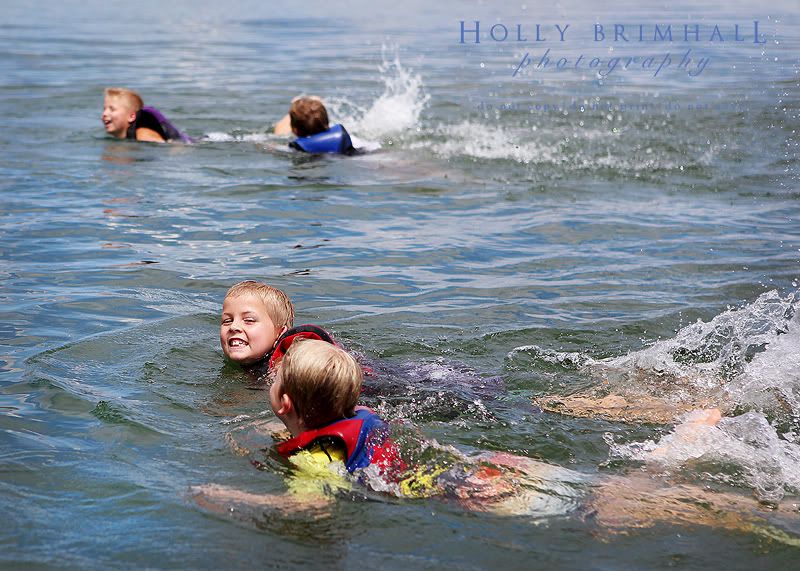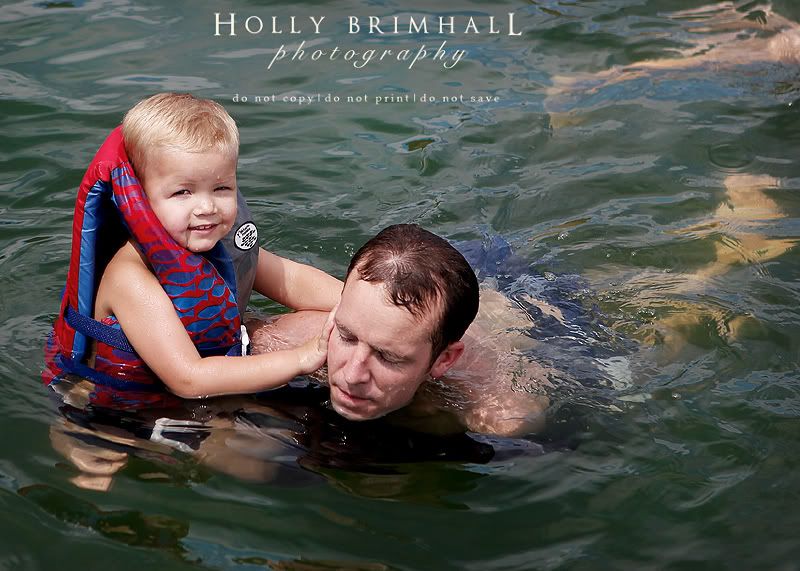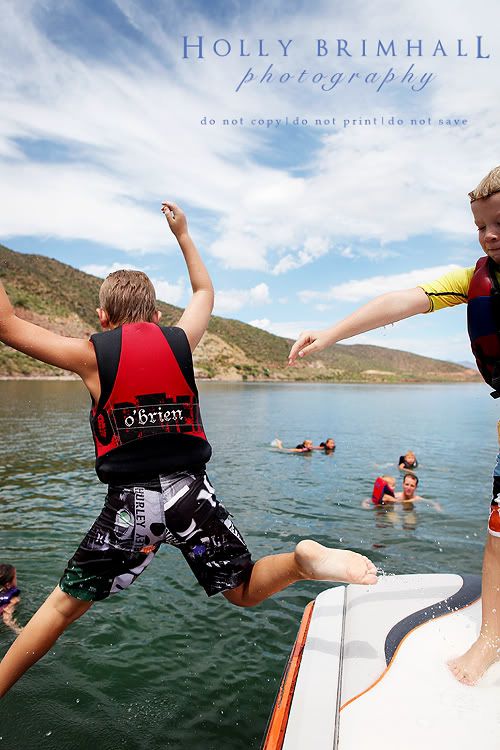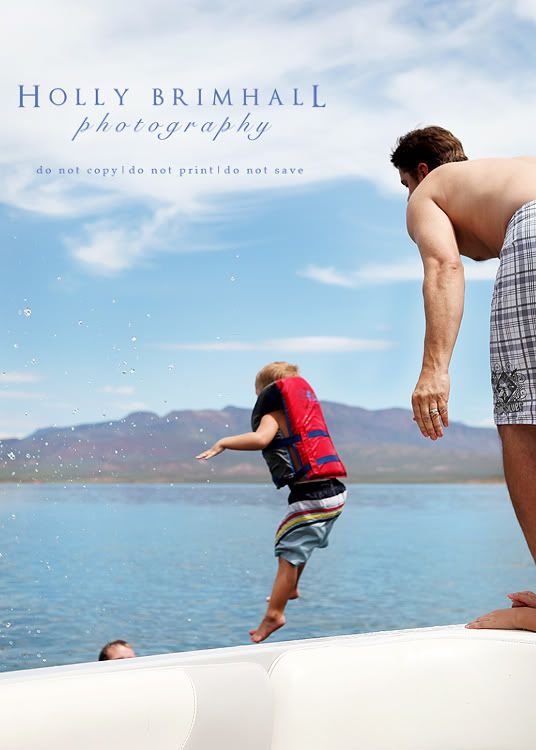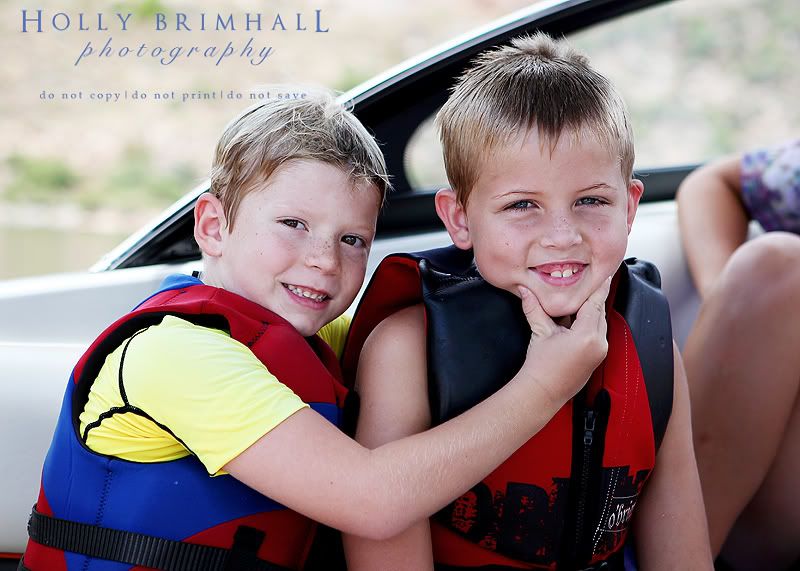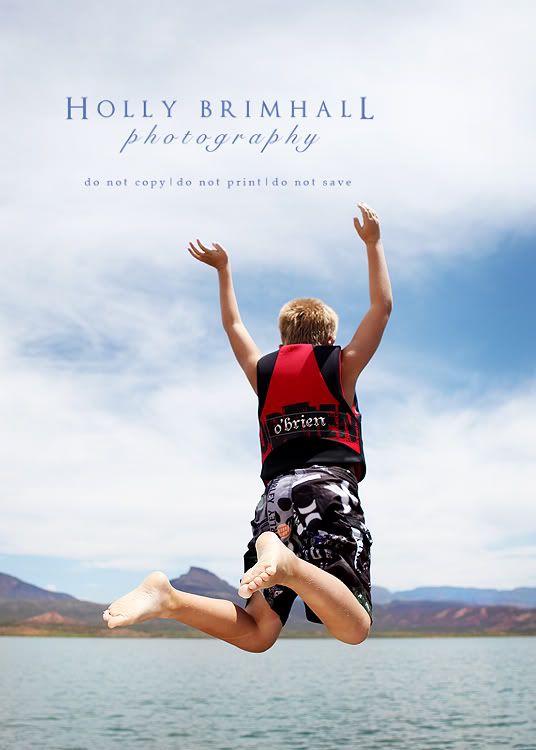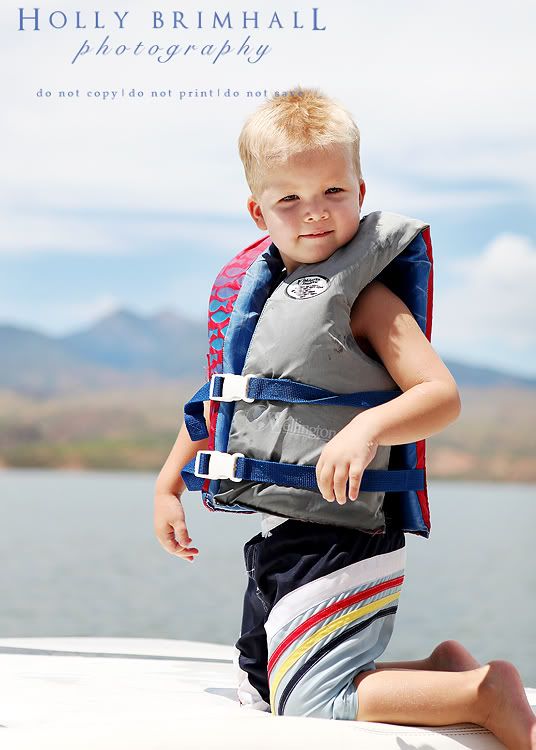 The water was AMAZING! Check out that glass...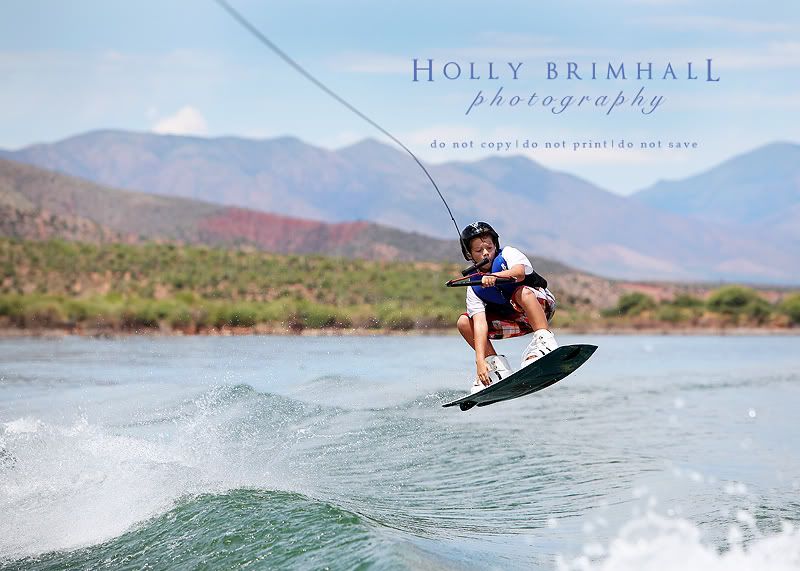 Moose, Little Miss, and Bear even gave it a try...
Moose could've tried harder, but he gave up pretty fast.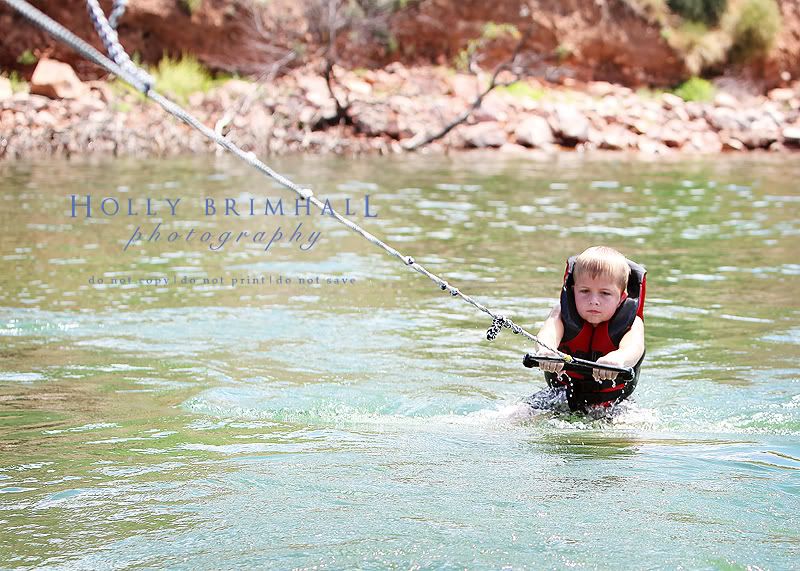 I drove the boat while Little Miss gave it a try. Her skinny little body popped up and she got up for a second...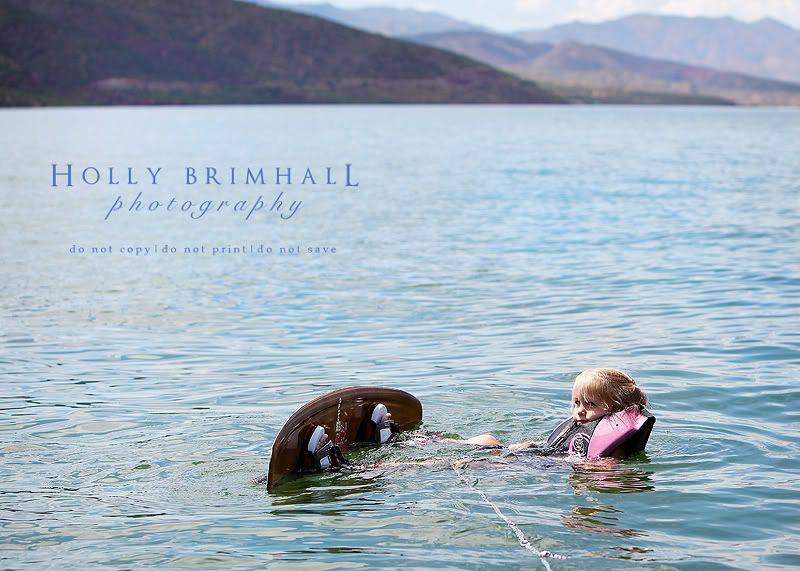 Bear tried, too....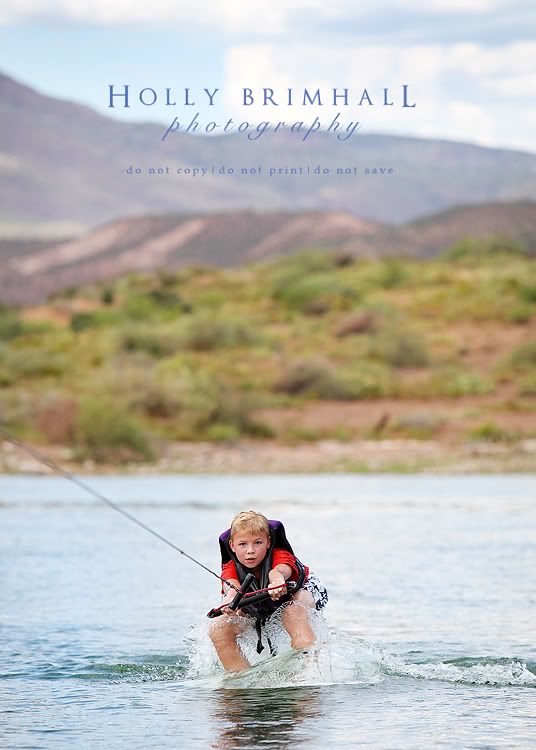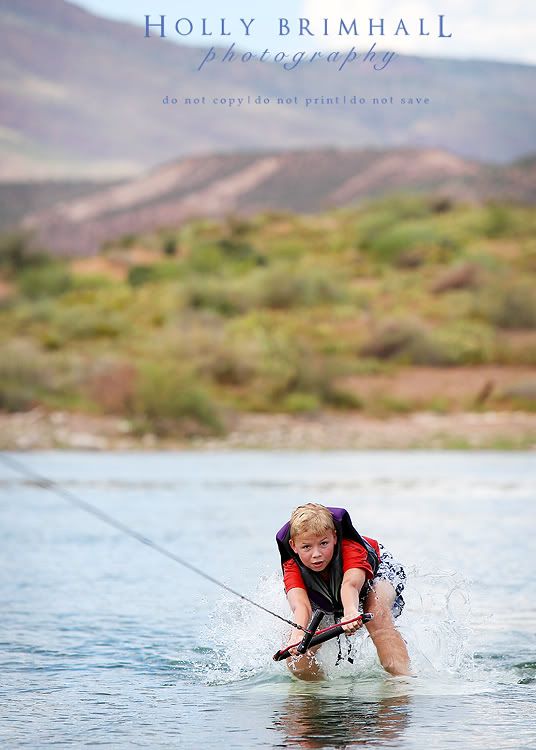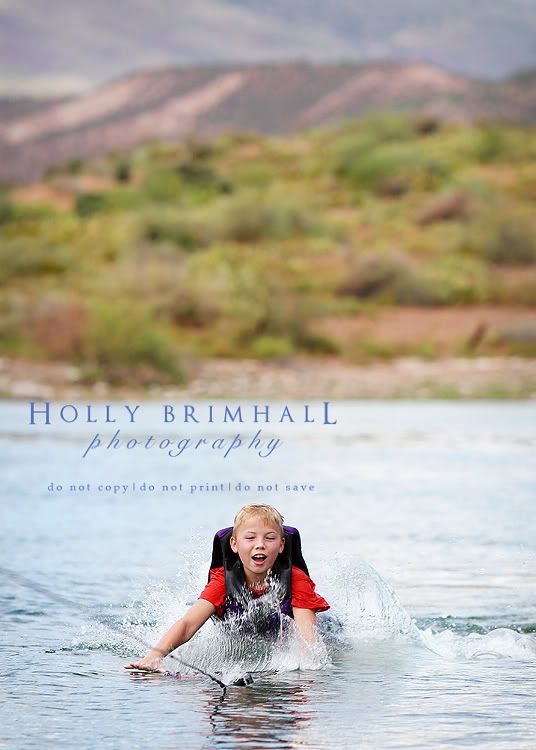 Dang, try again....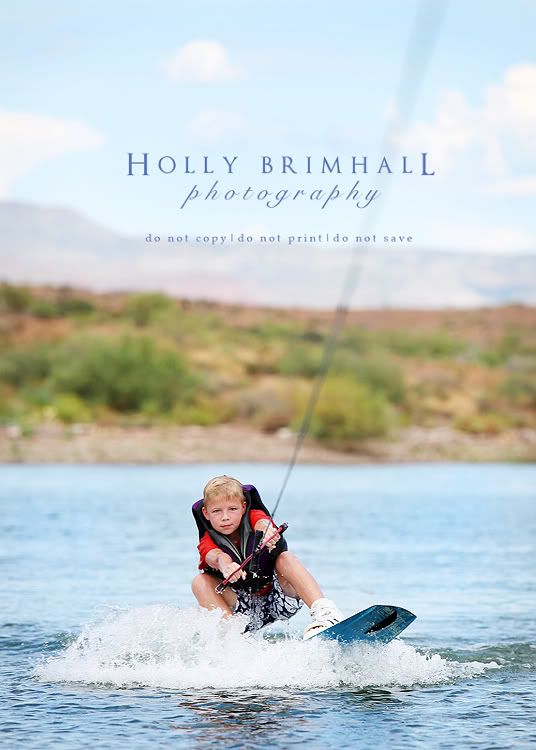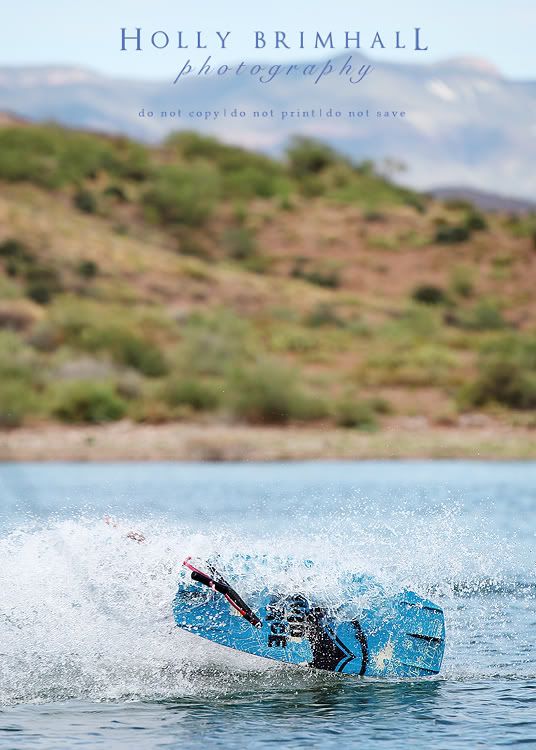 Okay bud, you've almost got it, try again....
Woo-hoo!!!!! I took a few pictures and then clapped and cheered for the whole 15 seconds that he was up. Super proud of you, bud!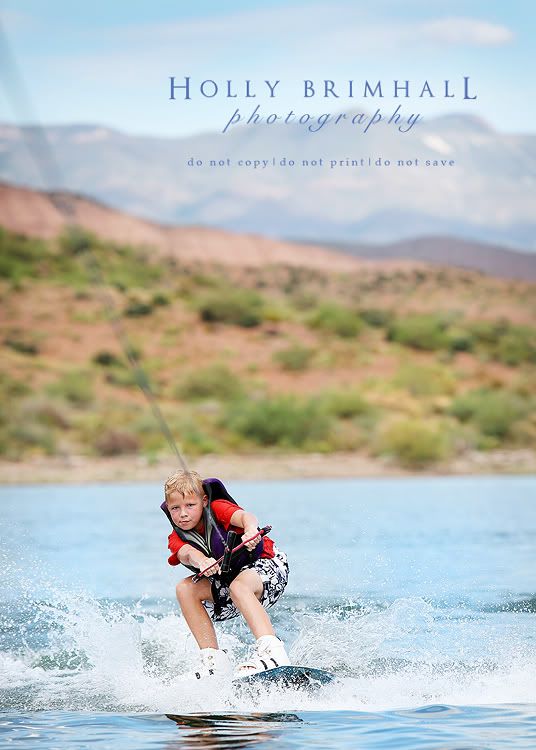 It was a good thing the kids tried on Friday, because Saturday was overcast and windy and the water was really, really choppy. Perfect for some serious tubing!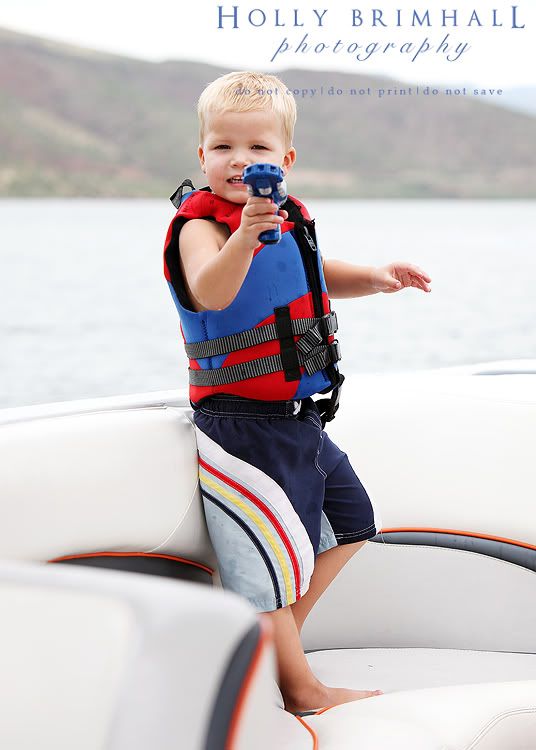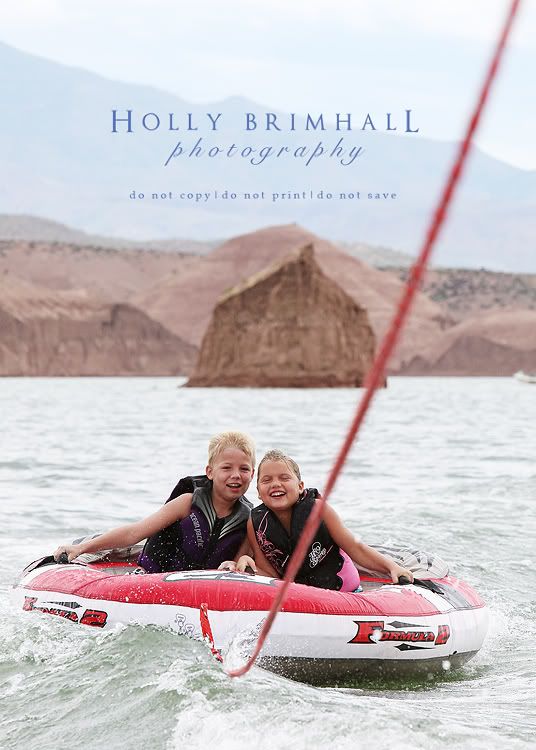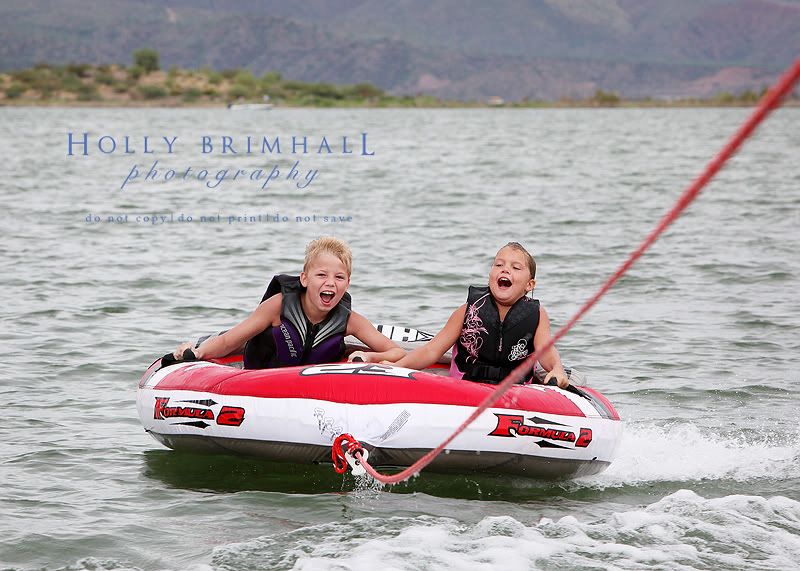 This next picture just makes me laugh out loud. Little Miss was WAY into tubing and Little "M", not so much!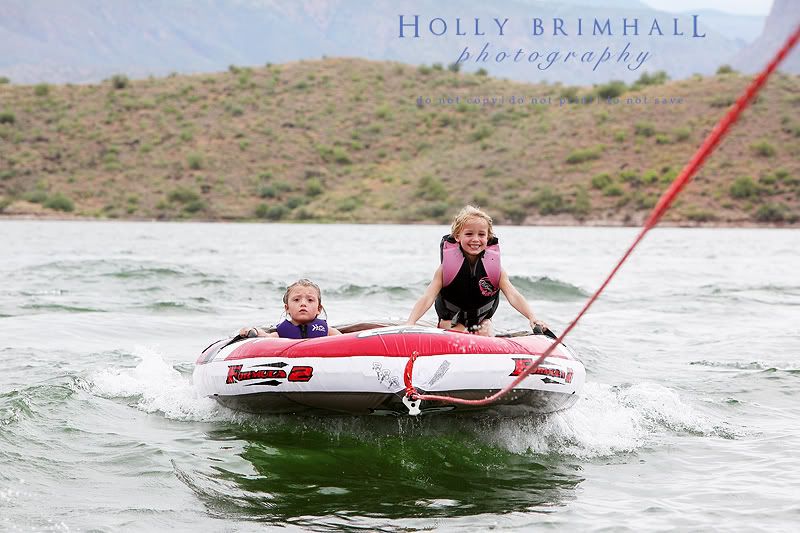 You can see that Moose loved the tubing just about as much as Little "M".
Love these faces!!!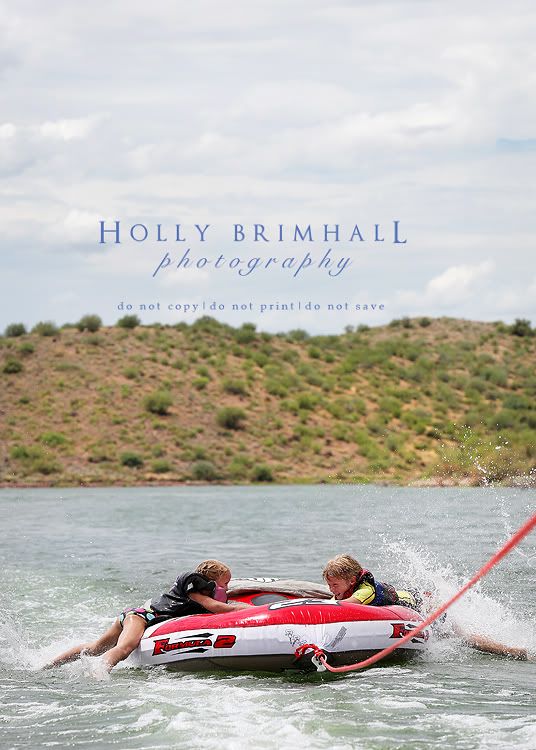 So guys! I'm ready to go back. Tell us when and we'll be there!!!