I've spent a bit of time lately....
on my couch, with my blog books stacked up next to me. I've spent hours reading through them laughing and crying, feeling grateful, and feeling loved. I am SO glad that I've taken the time to write down some of the things that matter most to me. It seems like since my accident, that my brain has a harder time remembering things. Maybe it's just that I have loads and loads of schedules and carpools and practices and other things filling my brain up and some of the sweet little experiences of life get scooted out to make room for more schedules. But it really has been a treat to read about my family.
And since I don't want to forget....here are some more of those "I don't want to forget" moments.
The other day we were driving, most likely to soccer or choir or something. I looked back in my little "secret mirror" (whoever invented mini-van's and all of their gadgets is a genius) and saw that Moose was sitting in his seat...without his seat belt on....again! It was getting to be a daily occurence and I was getting tired of it. We had a good 15-20 minute drive ahead of us so I decided to tell them about my cousin, Jackie.
The story went a bit like this:
Hey guys! When I was younger, just about your age, Moose, some of my cousins moved onto the same street as me. There was Tia and Jackie and Lindsay. They weren't my first cousins, like Gavin and Hunter and Kadan are, but our parents were cousins....so they were more like your cousins, Zane and Bailey and Garrett and Maggie.
(lots of head nodding)
.
We loved to play together! Every day after school, we'd climb trees, play hopscotch or jumprope, play tag and hide and go seek. When Easter came around, her grandma, we called her Aunt Norma, invited us over to decorate Easter eggs with crayons, glitter, stickers, feathers, etc. They were the most beautiful Easter eggs I'd ever made. For the Fourth of July we would lay on Aunt Norma's back deck and watch the fireworks from the high school. We just loved being together! Then my mom and dad sold our house in Mesa and we moved to our new house in Gilbert. I missed my friends and my old house. I was shy and was having a hard time making new friends. I missed playing with Jackie. A few years passed and I only got to see Jackie every once in awhile at family reunions and such. One day I came home from school and my mom told me she had some bad news for me. She told me that Jackie had been driving in a car. That she was in an accident. That she hadn't had her seatbelt on. That she had been killed instantly. My little heart broke.
As I told this story, Bear was in the passenger seat. He turned around, with tears streaming down his face and yelled, "Moose! Will you just wear your seatbelt? Please! I don't want you to die!" As seatbelts were fastened and tears were dried, I thought of my sweet cousin, Jackie and her beautiful smile. She was special!
The next day as we drove down the road, I checked my little secret mirror to find Moose sitting there...without a seatbelt on...again! What am I to do?
This last Friday, I picked Bear up for a little lunch date. We sat in the school parking lot for a good 5 minutes while he tried to decide which restaurant he wanted to go to. He tried to convince me that it was okay for me to decide. Finally he chose Ned's Crazy Sub. We sat together and ate our subs and talked about changing schools if/when we move, how much you enjoy choir and soccer, etc. I had had the chance to be the parent helper at choir the day before. I had sat in the back while the youth choir was practicing with the young adult choir. They were singing "I Believe in Christ" in 7-part harmony.
7 parts!!!
I cannot even type it without getting covered in goosebumps...head to toe. Amazing! But, Bear, while we were eating, you slipped your arm around my shoulders and just left it there while we talked...like we were on a little date. You ran ahead and opened the door for me, then on to open the car door for me and to close it once I was safely inside. I love you, my Bear! You are growing up to be quite a young man!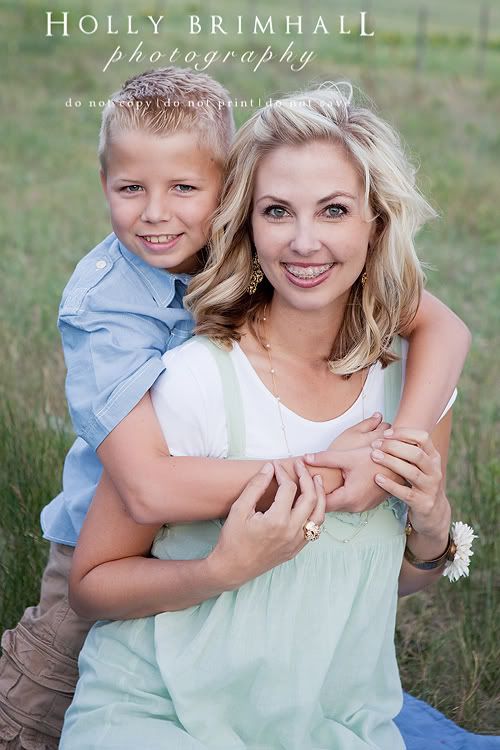 *photos by Melissa Fullmer*