Washington, DC - Day 1
For fall break we decided to take the kids to Washington, DC. I have always, always, always wanted to go there. To see the historical sights and to be able to share it with the kids. Get this. I had never been back east....ever. In fact, the first part of my life didn't involve much traveling at all. Well, we travelled, but only where our car could take us - California, Utah, and even up to Idaho. My first airplane ride was AFTER I had graduated from high school. I remember I was flying up to Utah, probably for Education Week...or something like that, and being scared out of my mind to fly...all alone. I had saved up my money and found a great deal. I felt like I was on such an adventure! Oh the memories!
Before we went to DC, I made a goal to read
Seven Miracles That Saved America.
I'd try to read a chapter here and there and share my great discoveries with the family at the table over a meal or at a Family Home Evening. I was absolutely fascinated by all that I learned and cried many tears throughout the book! It simply is a must read!
We were excited to visit Brett's cousin, Tamee, and her husband and 4 children. They let us stay with them in their beautiful home in Virginia, about 40 minutes outside of DC. I LOVED it there!!! She made us breakfast, packed us lunches, let my kids make a mess and eat all kinds of treats. She'd have delicious homecooked dinners prepared for us when we came home from a busy day of sight-seeing. Thanks, Tamee!!! Virginia is amazing! Everywhere I looked it was green, which is not at all what I am used to. It was green speckled with gold and amber and scarlet leaves...some starting to fall off the trees already. As we drove down a country road one day, it was breezy and the leaves were falling, Little Miss said from the backseat, "It's snowing leaves mommy! It's so pretty!"
We used a whole load of saved up airline vouchers and air miles for a practically FREE trip! $45 (total) for 6 roundtrip flights, $8 for one night at a hotel, and $9 and some change for a mini-van for 6 days. We flew in late, late, late on Thursday night. I guess it was technically Friday when we got into Baltimore. The time difference threw us off a bit. I didn't sleep a wink and the kids didn't wake up until about 8:30. So much for an early start!
On Friday, we parked the car and the kids saw this:
the Washington Monument. They wanted to go there first, so off we went. A few kids needed potty breaks already, so we were hanging out and I was telling Brett how that was where we could go early in the morning to try to get tickets to go to the top of the monument. Right then a man walked up, told us he wouldn't be able to use his tickets (his tour started in 15 minutes), and asked if we wanted them. He had 3.
Heck YES! We'll take them. We decided Brett would take the boys (and my camera) and I would stay back with a very sad Little Miss and rascally Chubbers. We decided to hang out with them until their tour. The super awesome security guard offered to let the whole family go up. Woohoo! The gang waiting for their 70 second elevator ride to the 500-foot level....
The view up there just can't be beat...
Then we decided to head toward the National Museum of Natural History...
Where we basically had time to eat lunch, check out a couple of things, hit the potties again, and then start toward the Capitol Building for a tour. We were to meet at the Cannon Building in Congressman, Jeff Flake's office, to join with some other people for our tour. The kids each got to take a turn sitting in Jeff Flake's chair, putting their feet up on the desk, etc. Bear was excited to see his family pictures around the office, since he got to play on the same baseball team with one of Jeff Flake's sons. Two other families joined us...we got to chatting with them...and realized that they both lived in the ward of the house that we had JUST put an offer on before leaving the hotel that morning. CRAZINESS!

In the tunnel...
"Freedom" statue...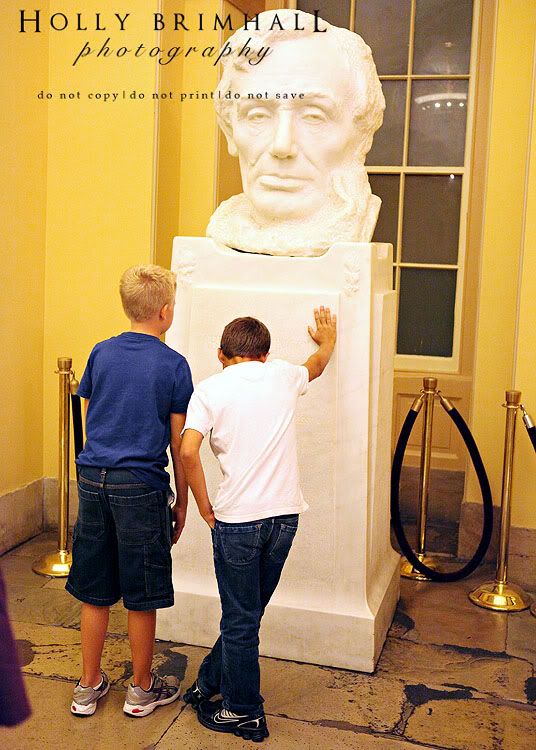 I could have stayed in the Capitol Building all day long...there was so, SO much to look at. Simply amazing!!!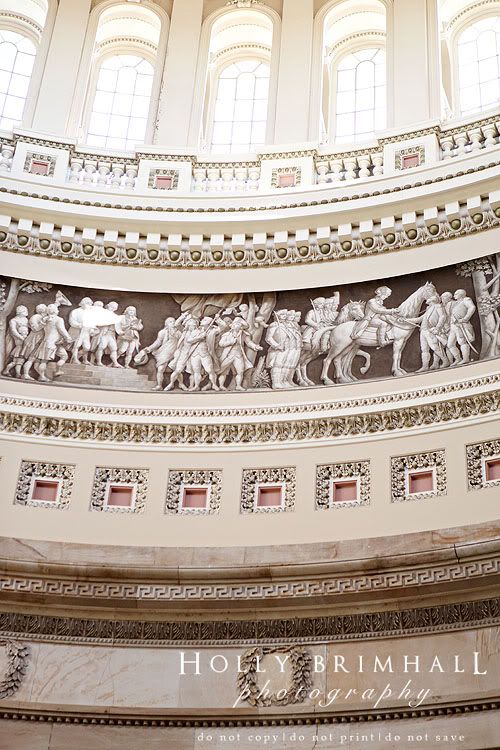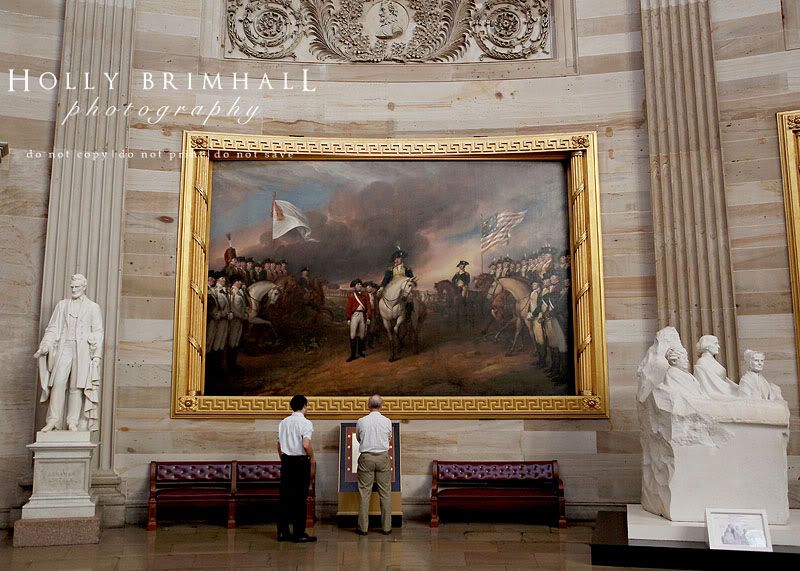 Chubbers and Daddy with Ulysses S. Grant :)
Bear with Thomas Jefferson...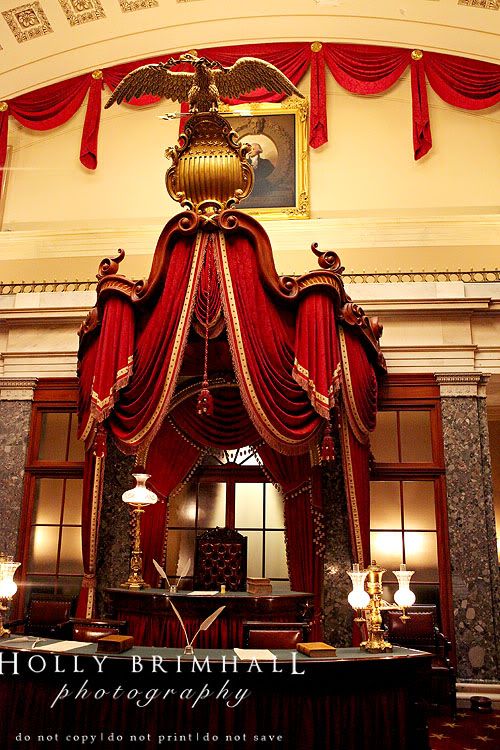 The boys FAVORITE part, by far, was sitting in John Quincy Adams spot in the Senate, the tour guide going far across the room...he whispered and it was as if he was speaking into a microphone. Bear got to go to that spot while Moose sat in John Quincy Adams spot. He was a bit shocked by how loudly he could hear Bear. Awesome stuff!!!
Checking out one of Utah's statues, Brigham Young...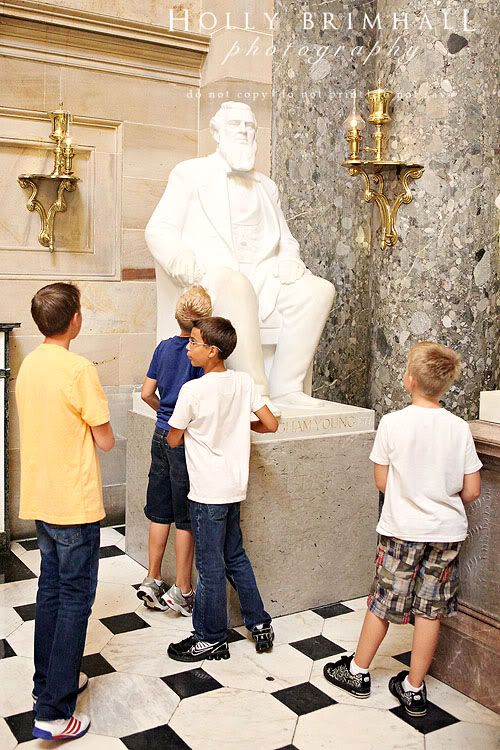 Visiting the Capitol was definitely one of my favorite parts of the whole trip. Another favorite, seeing a whole lot of this...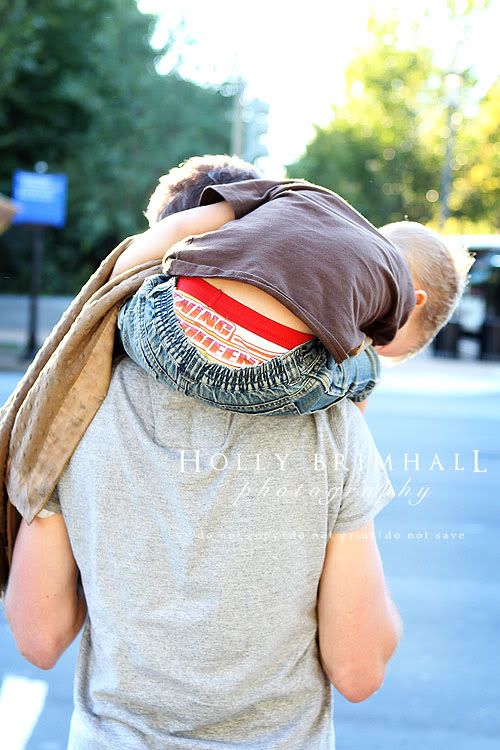 The kids loved taking a break from walking for some of this....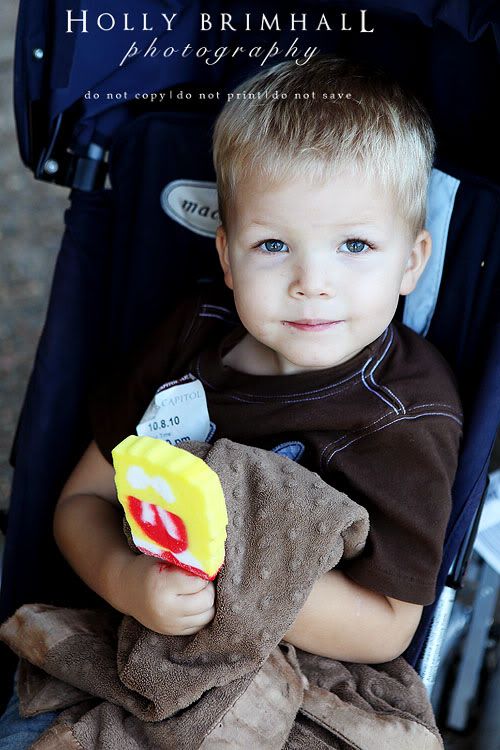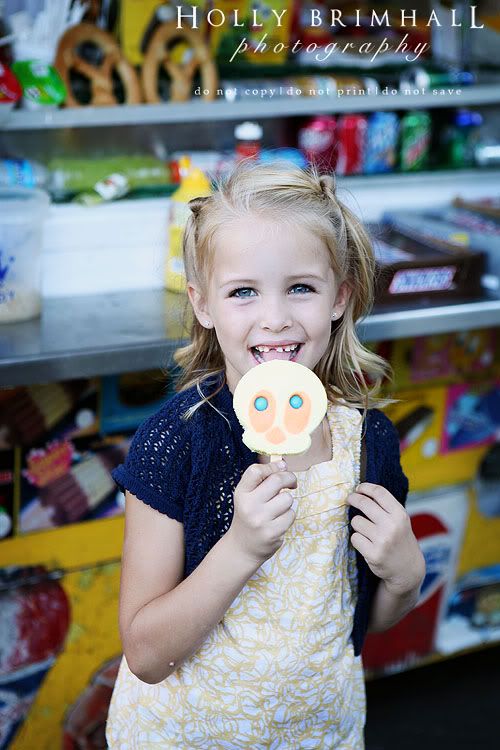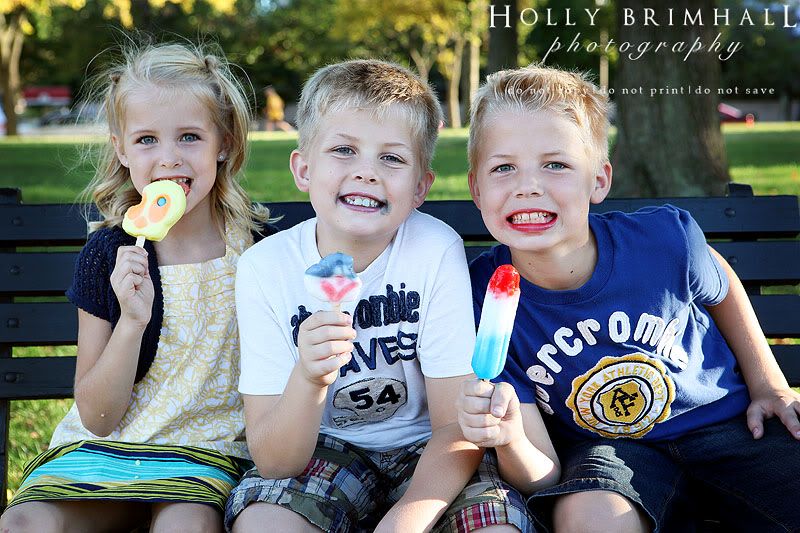 I just think it's so amazing there, that you can just be walking along and wah-lah, something absolutely beautiful to explore!
Bear took pictures of approximately 239 squirrels and got a little miffed if Moose or Chubs tried to chase them before he got his picture....
We visited the World War II Memorial...
I LOVED reading about the Battle of Midway in that book
Seven Miracles That Saved America.
1 in 1,000,000 chance that the United States could've broken the Japanese secret code to know that they would be launching a secret attack at the island of Midway after the attack on Pearl Harbor. A miracle that truly saved our country.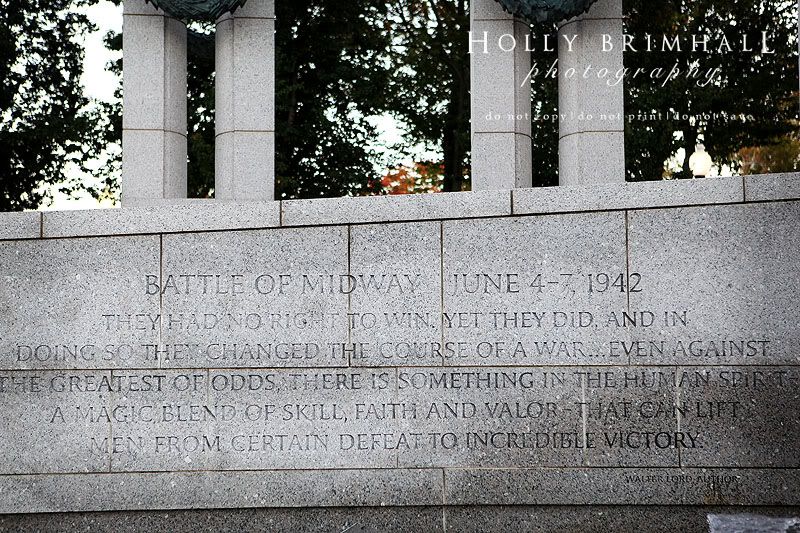 "They had no right to win, yet they did. And in doing so they changed the course of a war...Even against the greatest of odds, there is something in the human spirit - a magic blend of skill, faith and valor - that can lift men from certain defeat to incredible victory."
Then we headed down to the Lincoln Memorial...where I just couldn't pass up one more chance to capture the beautiful Washington Monument...
And then bask in the beautiful spirit of this breathtaking and holy spot. I LOVE Abraham Lincoln! I love what he did for our country! I'm grateful for how he lived his life, even when faced with so much adversity. He truly is a man of honor!