The Best Christmas Ever...
at least that's what the kids said!
I always have a hard time sleeping on Christmas Eve....always have! When I was little, I'd lay awake wondering if I listened hard enough if I'd hear Rudolph and the other reindeer land on our roof and dream of what Santa would bring. Now that I'm a mom, I still lay awake...anxious for the excitement of Christmas morning...the look of joy on my children's faces.
This past Christmas was no different. I layed in bed watching the minutes tick by, wondering when I'd hear the patter of tiny feet on the wood floor...when I'd hear whispers from the hallway, "Mom? Dad? Are you awake? It's Christmas!" I watched the screen to the security sensor as I layed there, seeing different numbers illuminate as children started to wake and make their way towards our room. The excitement was almost more than I could handle!
We always have the children line up in the hallway, youngest to oldest, for our annual just-out-of-bed-pre-Christmas picture.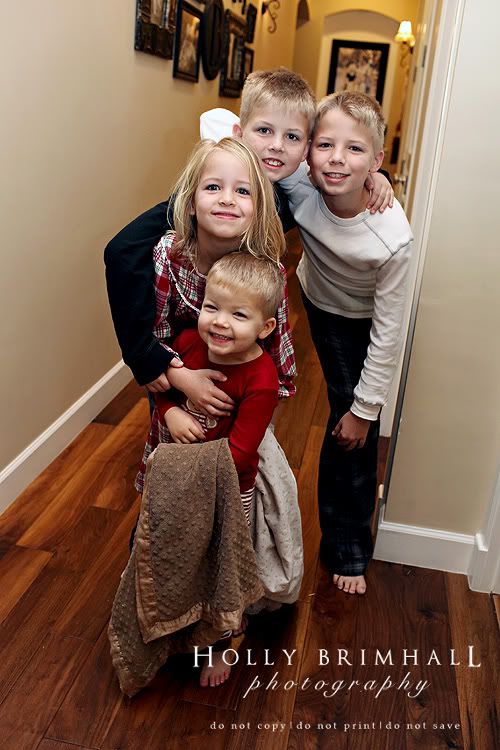 Then we turn on Christmas music and let the children in, one at a time, so we don't miss any pricless reactions!
We didn't get much of a reaction from Chubs. I literally had woken him up about 5 minutes before this. I love that he's already toting around his little laptop from the night before.
Little Miss was SUPER excited about her new bike! She desperately needed a new one :)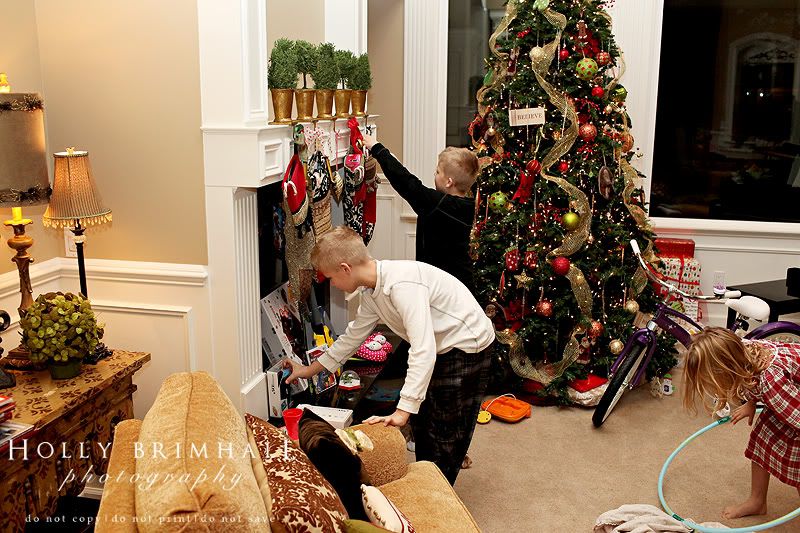 Okay, now that's more like it!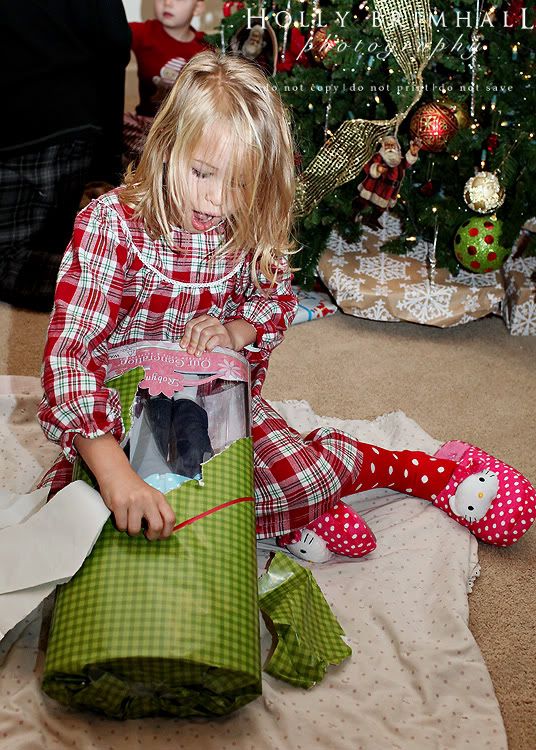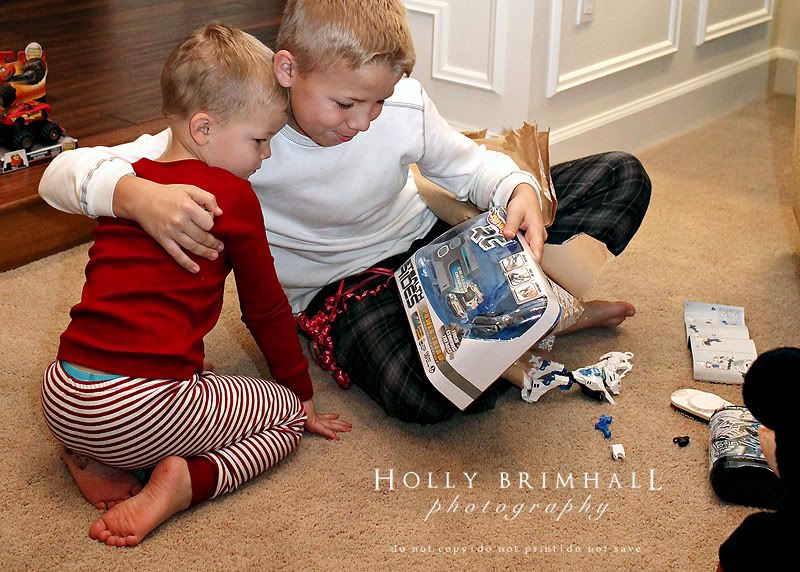 And then straight outside to try out the new bike!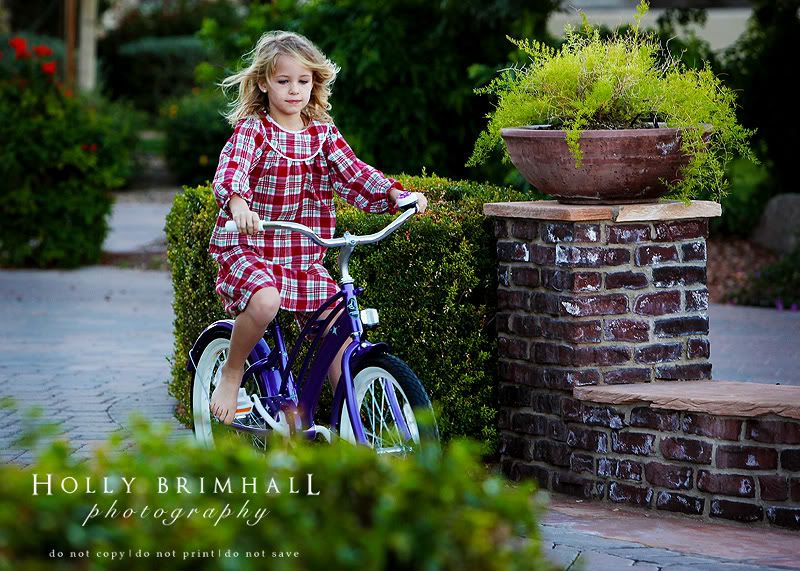 Yay!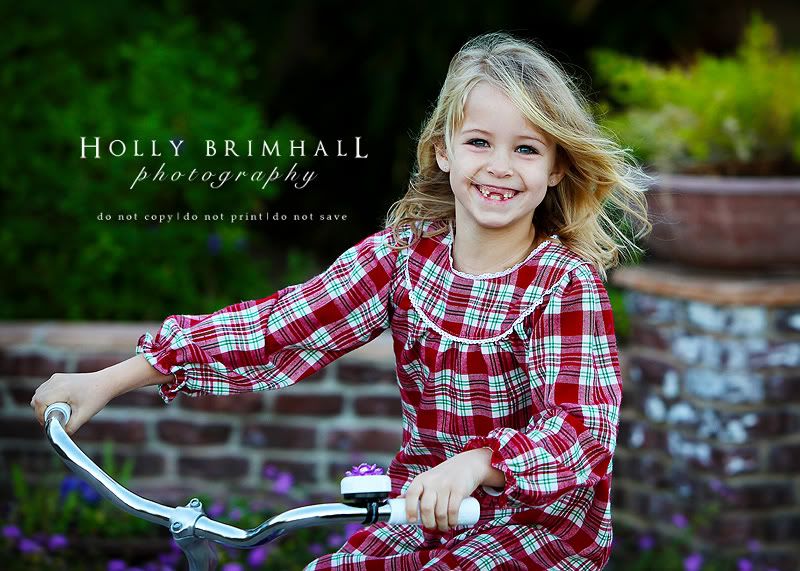 Brett's baby sister, Brittny, and her family joined us for breakfast Brimhall style - waffles, whipped cream, strawberries, bacon, eggs, and orange juice. Yum! Brittny is my Wednesday night Zumba partner...so we decided to try out the kids new "Just Dance 2" after we finished eating. Not to brag or anything...but I pretty much rock! :) Seriously, the best game ever invented...I'm sure of it!
We spent the rest of the day relaxing and playing with our new presents. I never even got out of my p.j.'s...the day was THAT perfect! Brett decided to try out the new smoker that I got him. He took all kinds of meats out of the freezer to thaw. I told him he'd better invite some people over for dinner or we'd be up to our eyeballs in smoked meat. His two brothers and their families ended up joining us. We made peanut butter caramel popcorn and homemade peppermint ice cream for dessert. The kids had a blast hanging out while we played Hilarium (a super fun and hilarious - obviously - board game) and then decided to play a little bit more of "Just Dance 2"...just to prove my awesomeness! Ha ha! The best part of the night, though? Watching the guys dance to "Viva Las Vegas". Good, good times! It feels good to laugh like that! Way to go, honey! Way to dance and prove we are the best dancers in the fam! Ha ha ha!