13 days ago...
We bought a new house. Man, oh man. It feels like it was MONTHS ago! What a crazy couple of weeks it has been. Somedays I have driven back and forth between houses 3 times. It has been consuming our lives!
We showed up on my birthday, before the sun even came up, to start making this house feel like a home to us. We knew it would only start to look worse, before it could look better. It was time to get to work!
Luckily, I took a few before pictures. And someday soon, I hope to be able to take some after shots. It's a shame you cannot see how truly dirty and disgusting it was.
BEFORE...
The entry...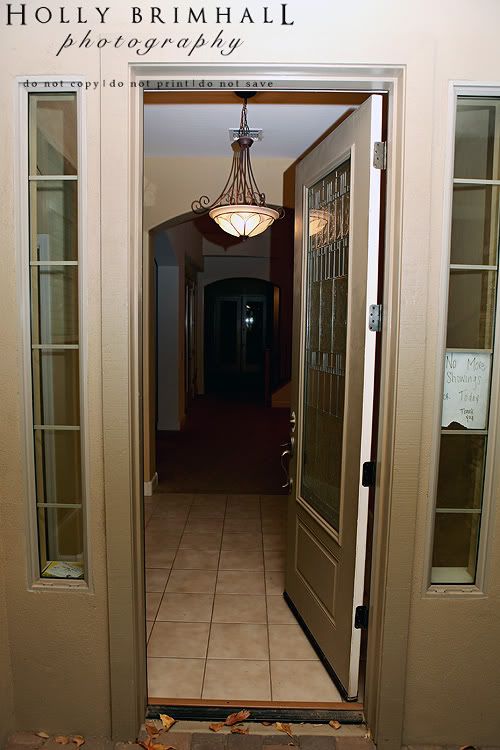 My future studio. We ripped out a closet and a bathroom to make it bigger... While ripping out carpet we discovered all kinds of chewed up gum on the blinds. That's a nice touch!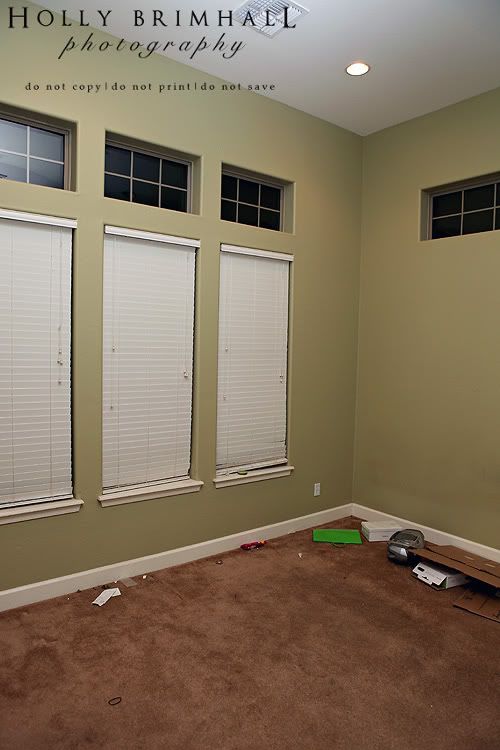 The formal front room... I especially loved the paper blinds, but decided I could part with them. (*warning: this post MAY be filled with sarcasm). We filled in the little niche and will be building a new mantle and covering the black tiles with stone.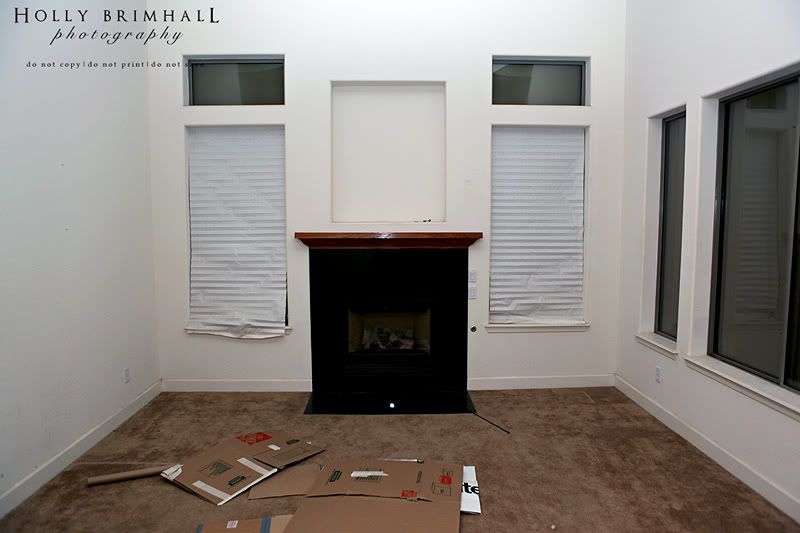 This is the formal dining...which I don't really care to have. So we added a wall along part of it to make a huge walk-in pantry off the kitchen. The rest of the "formal dining room" will be my grand piano room. It's going to be pretty! Brett and I are going to be putting up some trim in there tonight.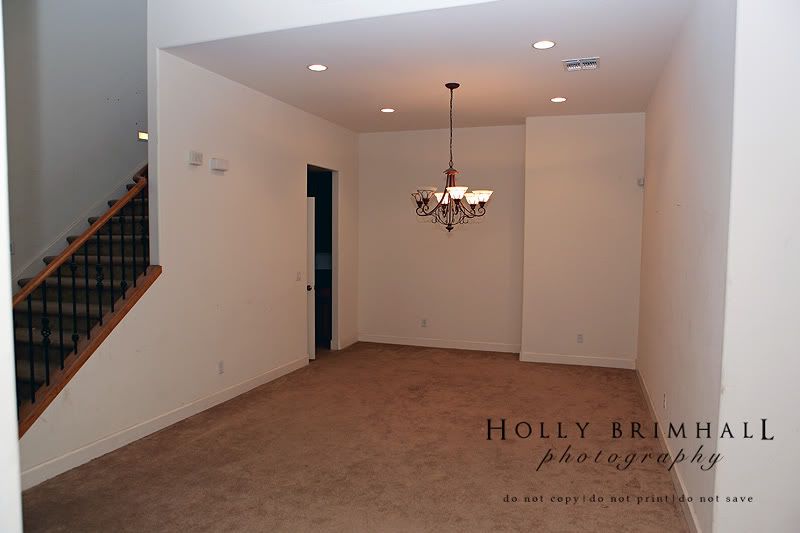 On to the family room. The window treatment they chose is DIVINE! My mom and I stood there trying to figure out the reasoning of the ONE blind. We decided that as the sun set in the west, it shone through that window and bothered him as he sat in his lazy boy watching tv...hence the ONE blind. Can you tell how disgusting the windowsills are?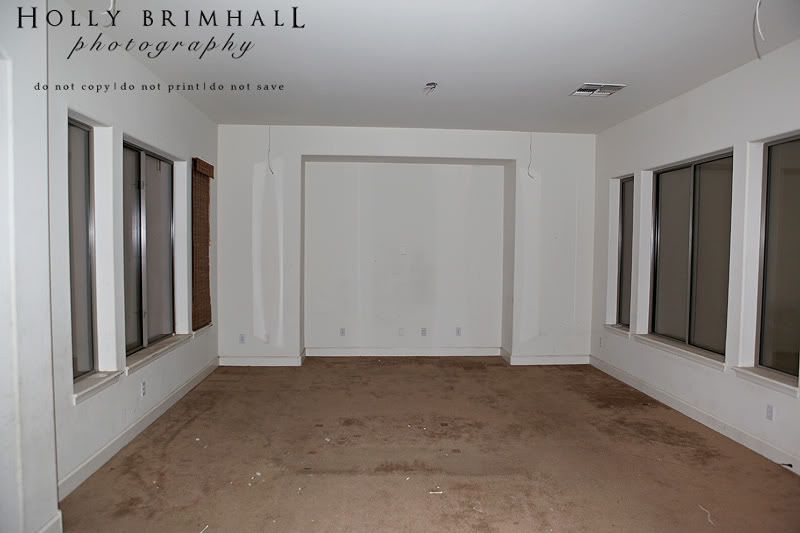 The kitchen... Okay, so it's a great size and it has the same ovens and microwave that we have now. The oven looks like it has never been cooked in and the microwave looks like 50 hotdogs must've exploded on the inside. The cabinets are being painted to what I have now - a cream paint with an antique glaze. Our electrician added a light above the island. We've cut off the pony wall and will be trimming out the island to look more custom. Oh...and I don't think I mentioned that we ripped out the flooring in the whole house!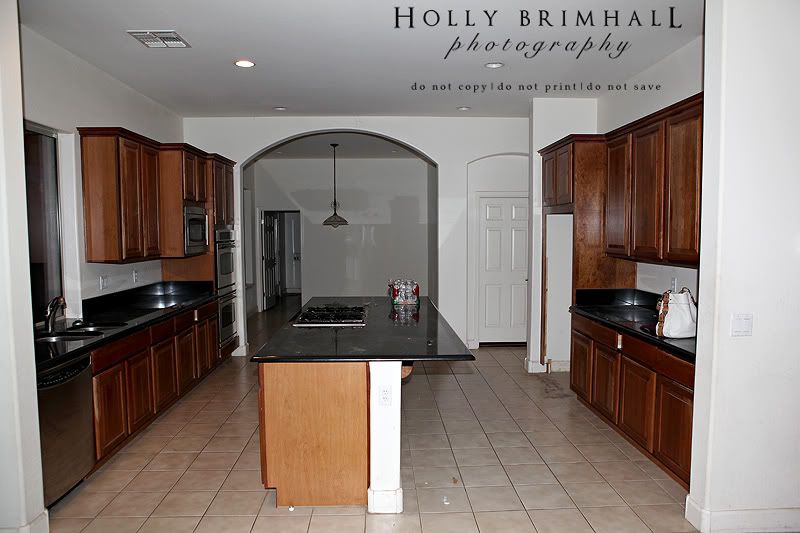 Dusty countertops and cobweb covered windows. Yummy!
The stairs.... Upstairs is 4 bedrooms, 3 bathrooms, and an office.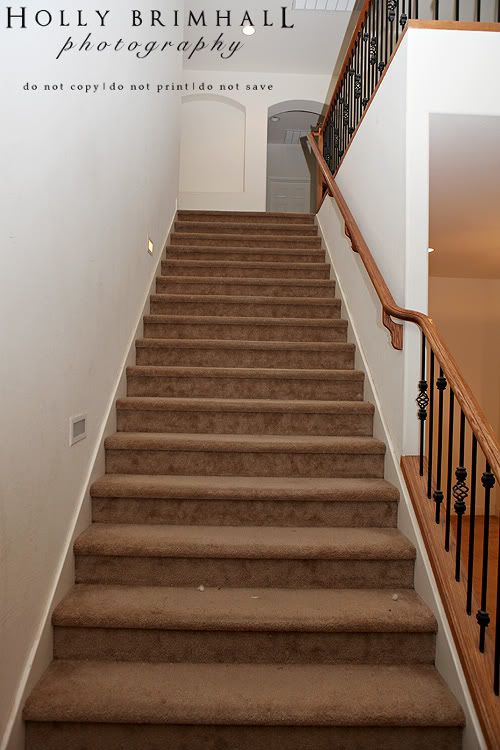 Master bath. So we weren't planning on re-doing this right away. We looked in the tub and couldn't decide if there was a dead rat in the tub...or if it was just a hairball. Luckily, it was a hairball. But still. Disgusting doesn't even begin to describe the condition of this bathroom. One look and Brett said, "Rip it out!"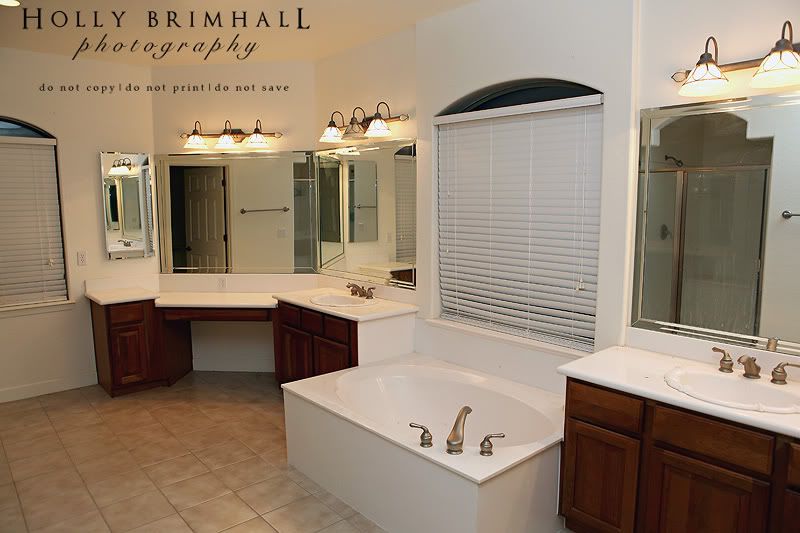 The Master bedroom... They took all of the ceiling fans out of the whole house...
Except this fancy one in the office...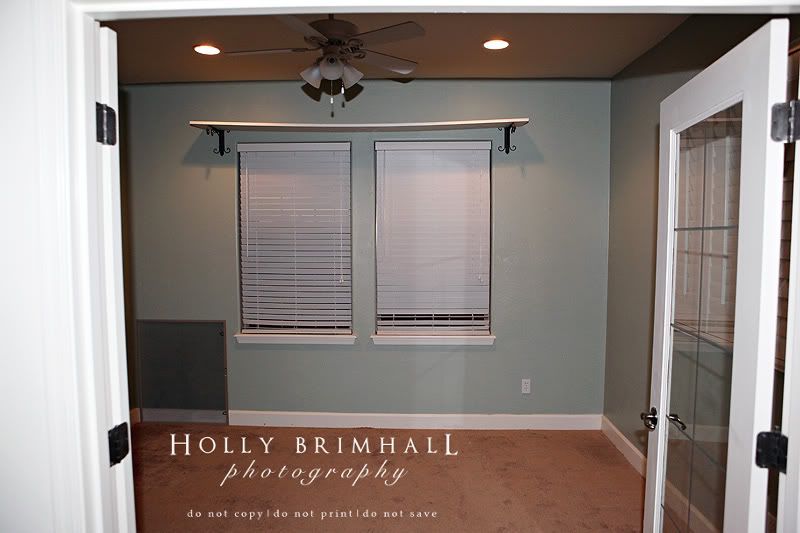 But they left us a tank of a treadmill from the 80's in one of the bedrooms....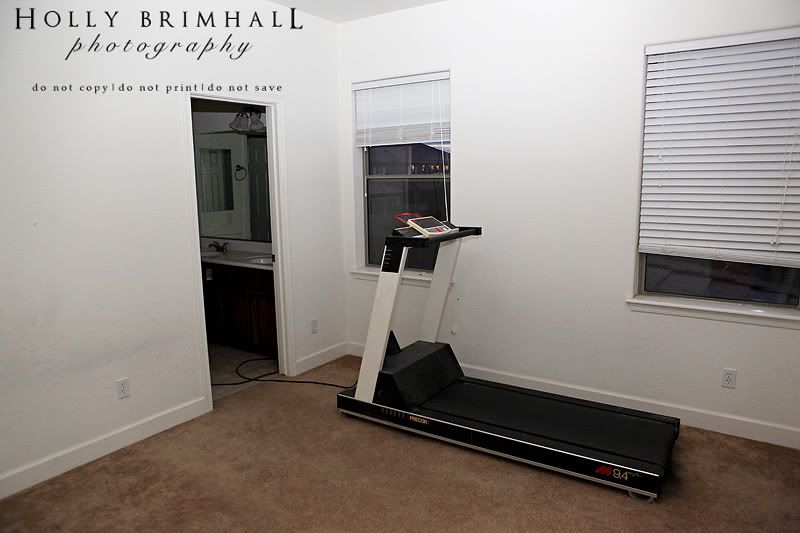 And even a car...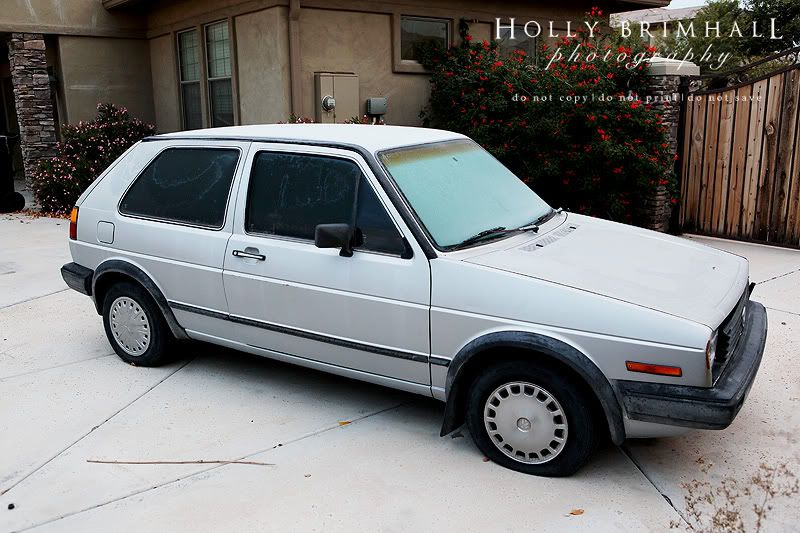 Time to get what I call "apartment carpet" out of the house. You know the cheapest carpet with the thinnest pad. Yes...get it out!
Putting up some walls for some storage rooms in the garage...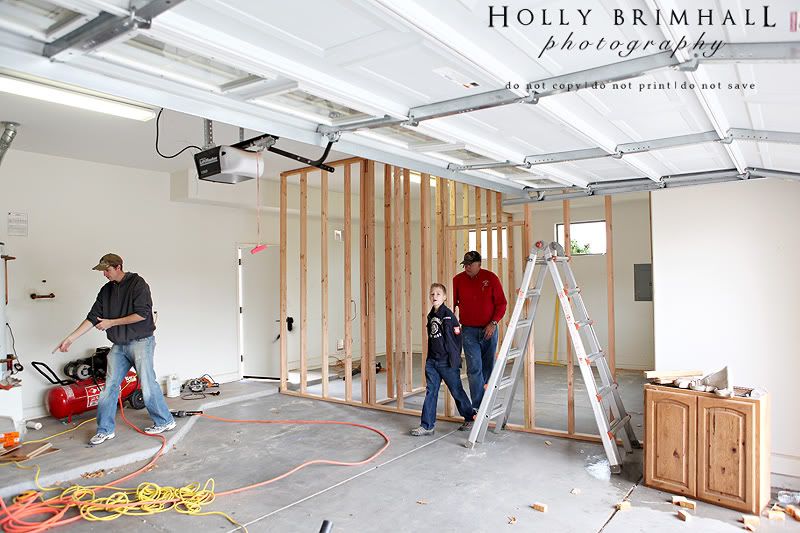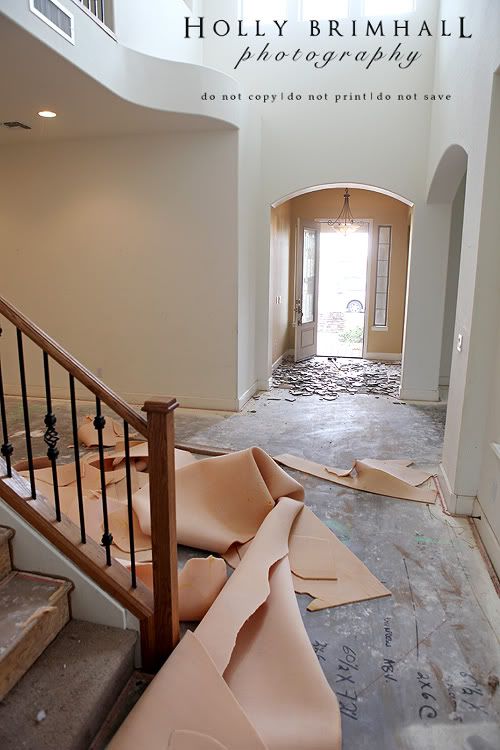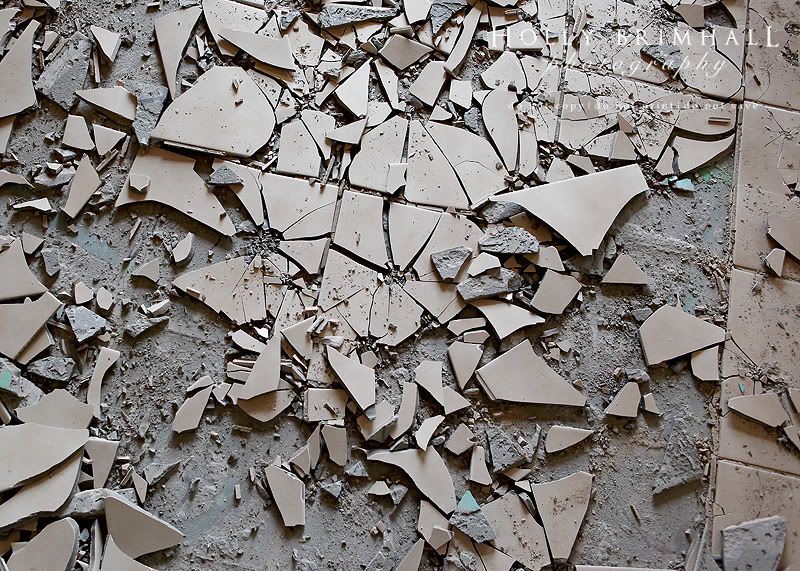 We did all of that on my birthday! Whew! What a day! The kids loaded all of the crap that the homeowners left in the garage into a trailer. Onto that we added tile from about half of the house and the leftover carpet (we'd already dumped two loads of carpet and one load of tile). Brett and I took that load to the dump. They weigh your vehicle when you come in and then they weigh you when you go out. Brett and I dumped 1.96 tons...almost 4,000 pounds! I have never been to the dump before, and I really would rather not return. The stench there is gross and Brett said it's MUCH worse in the summer. I'm sure! We got some Rumbi's "to-go" as a reward.
Here's Chubs enjoying his Mac 'n Cheese...
This past Saturday, my mom joined the kids and I as we cleared out the backyard...which was a bit overwhelming. The previous owners had really done a LOT with the place. Many of the weeds were taller than the kids.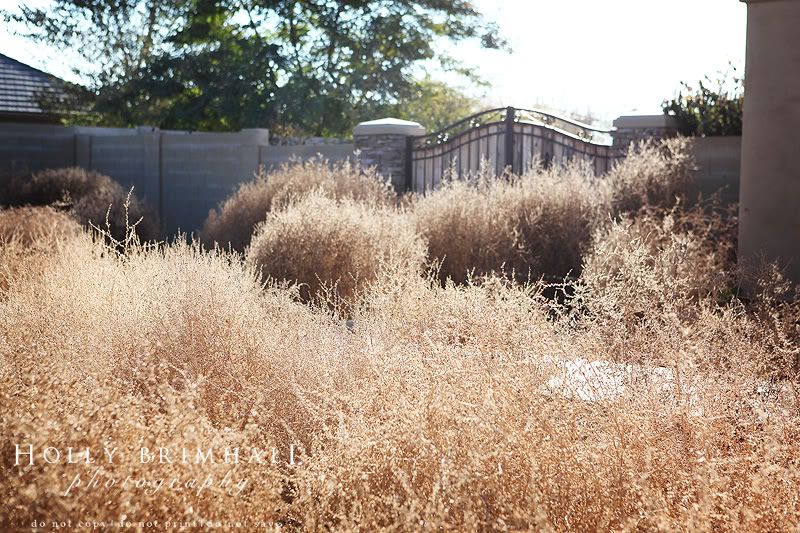 Who knew that tumbleweeds could actually be pretty? Maybe NOT pretty...but a pretty cool picture!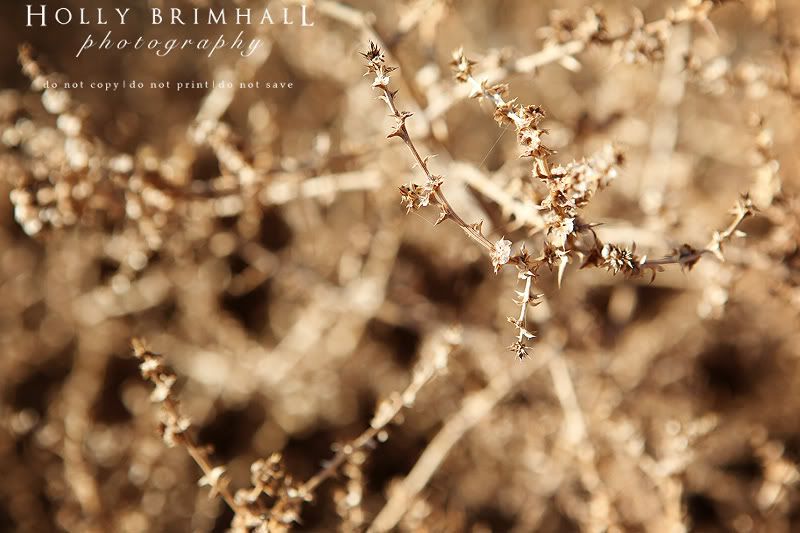 Luckily, most of us had a really good attitude about working together...
I'm not really going to say who had a really bad attitude about the yard clearing, but his name starts with a Moo and ends in sssssssss.
6 hours of non-stop ho-ing and shoveling later, the backyard is pretty much cleared...but I was too worn out to take a picture. In fact, I've hardly taken any pictures at all since we began this project. Hopefully I'll remember to take my camera tonight.