Crazy Hair Day....
Little Miss was excited to be able to sport some crazy hair on the same day that the first graders were to perform their RAP that they have been practicing like crazy for the assembly today. We started discussing some different ideas for "crazy hair". All of my ideas were apparently a BIT TOO CRAZY for her liking, so we settled on a not-so-crazy, crazy hair-do. I told her to give me a "crazy" look to go with her "crazy" hair...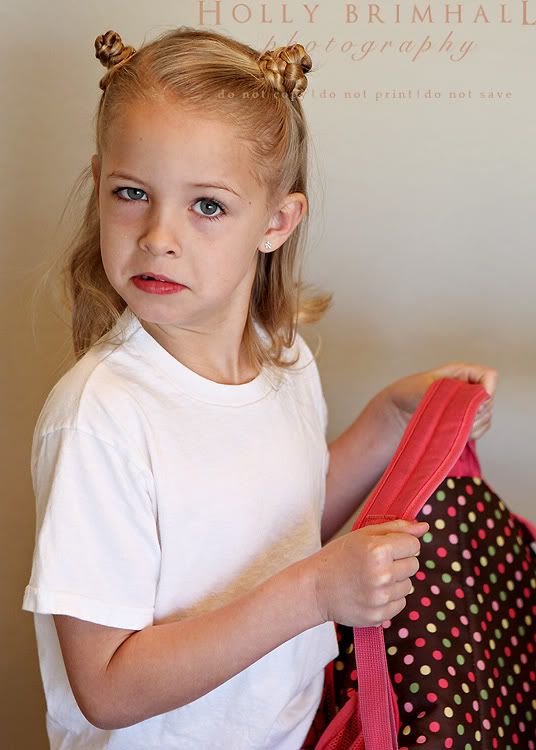 Mmmmmkay...not so crazy. That's all right. Moose decided he would just sport some bedhead (okay, do you see all of the treats/flowers on the counter...along with a big mess of mine...we've been bombarded with treats from our new neighbors and I think I've already gained a few pounds)...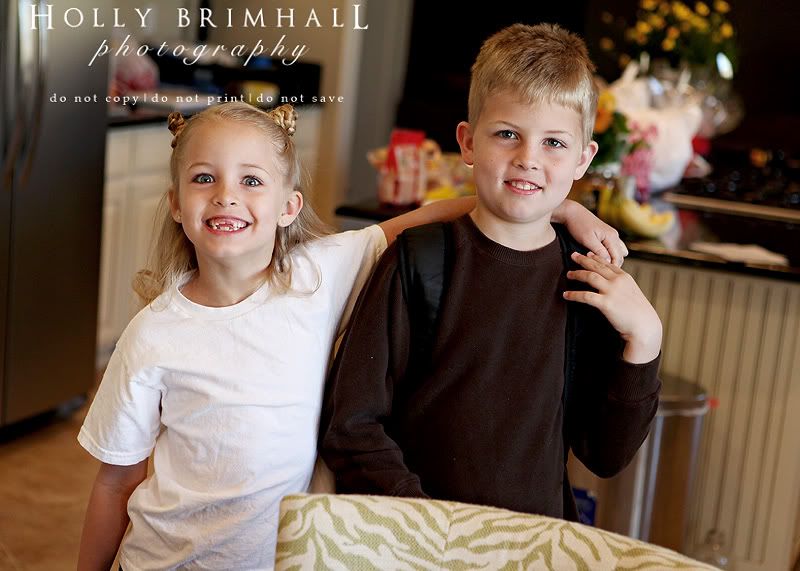 Her toothless grin is almost gone. I kinda want to cry...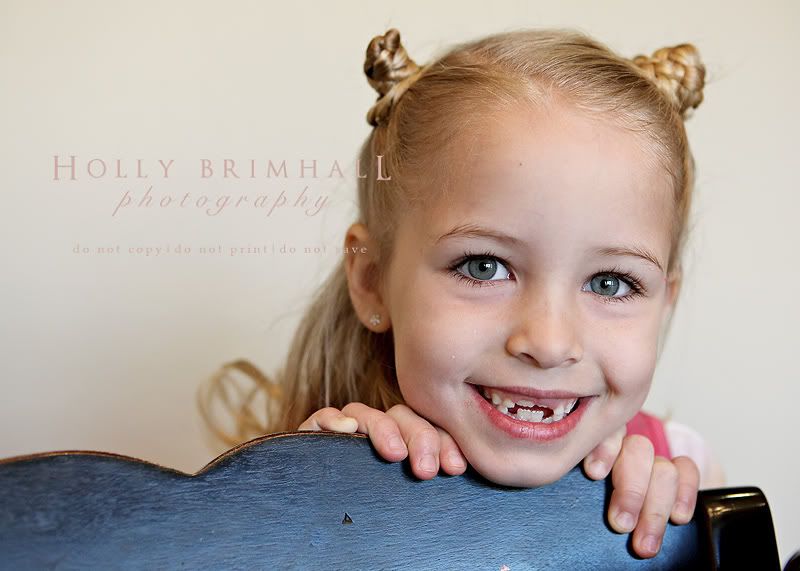 But I was finally able to talk Moose into some spiky craziness. His hair is the best when we go to the lake, it gets wet, and then the boat takes off and his hair gets dried into a huge poofball. It's awesome!
There was no talking Bear into anything crazy. He went with his bedhead look...which never really looks that bad because his hair automatically parts on the side. Notice anything new about Bear? Apparently he inherited MY vision and not his fathers...but another story on that later.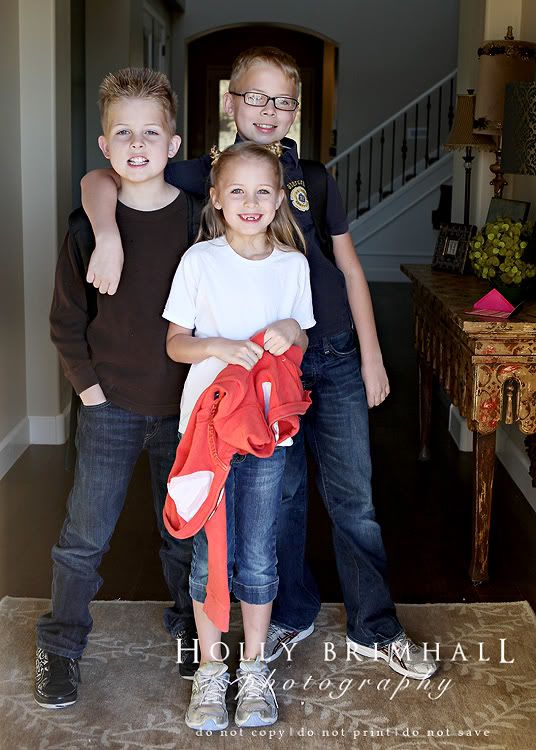 I headed down to school just in time to get a good seat right in the middle of the gym to watch Little Miss perform. Seriously, so stinkin' cute! She held eye contact with me the whole time, shaking her shoulders up and down, paired with a huge grin pasted across her face. Man I love her and her get-down-groovy skills! She can dance like her momma! :)
It was really great to be able to walk into the school today and be greeted by name by the ladies at the front desk. And then to see the school spirit at the assembly. I know it's a bit cheezy, but I totally got the goose bumps a few times listening to the principal praise the children for their hard work and character and to hear the children chanting about how proud they are to be Gators. Super awesome!