Formal Front Room....
So even though this room isn't complete yet, it sure has come a long, LONG way!
Before...
After...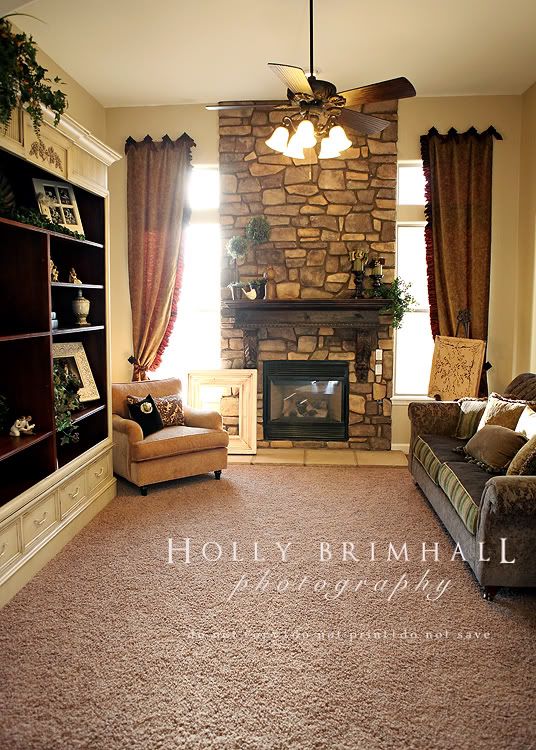 We ripped out the black tiles, tore down the rinky-dinky mantle, filled in the niche, Brett and my dad made the new mantle, and we hired somebody to lay the stone. I DID watch a youtube video on that but felt like we might as well hire a professional...which only cost us $350.
The cream picture frame resting against the fireplace will be hung above the mantle as soon as I get an amazing picture taken of my kids. A couple of months ago I was walking through Nordstroms and this insanely beautiful dress caught my eye. I checked the price tag. Yikes! But I kept dreaming and dreaming and dreaming about that dress. One day the thought popped in my head, "Run down to Nordstroms. There will be one dress left. It will be in Little Miss's size and it will be on clearance." So I did. And there it was. The only dress on the clearance rack. In Little Miss's size.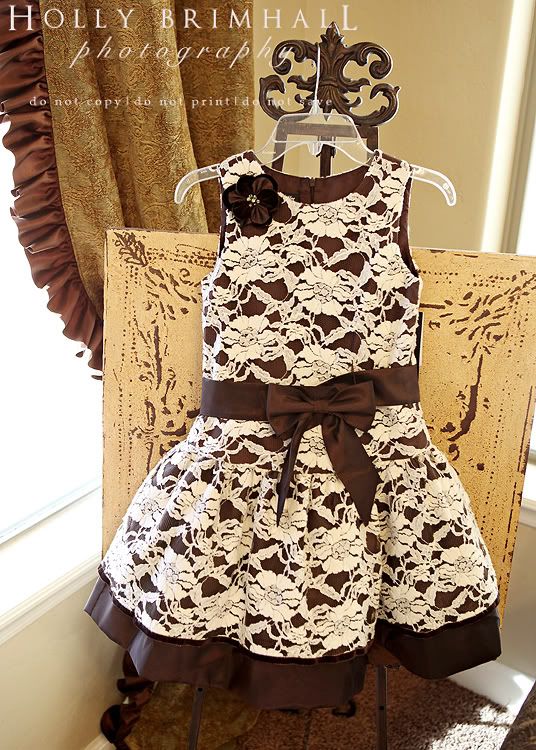 Amazing dress, right? Worthy of all kinds of dreaming about. The boys will be dressed in browns and mustard yellows and greens. Now I just need to find the perfect location. My goal is to get the picture taken in the next week or so.
More pictures...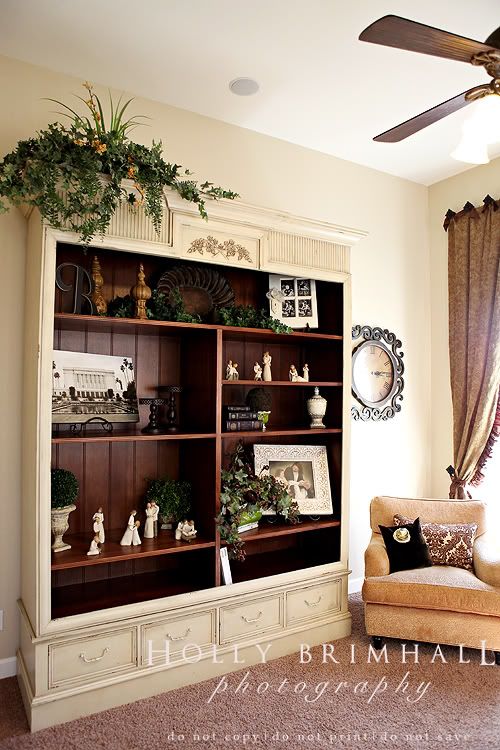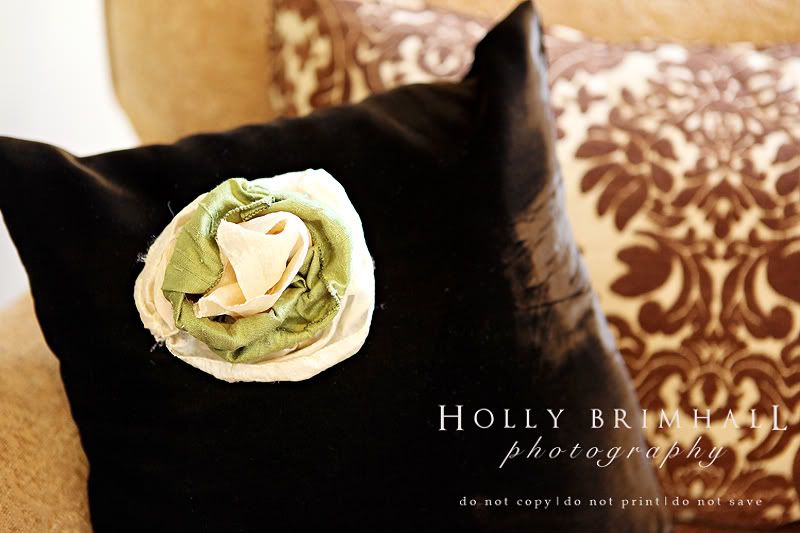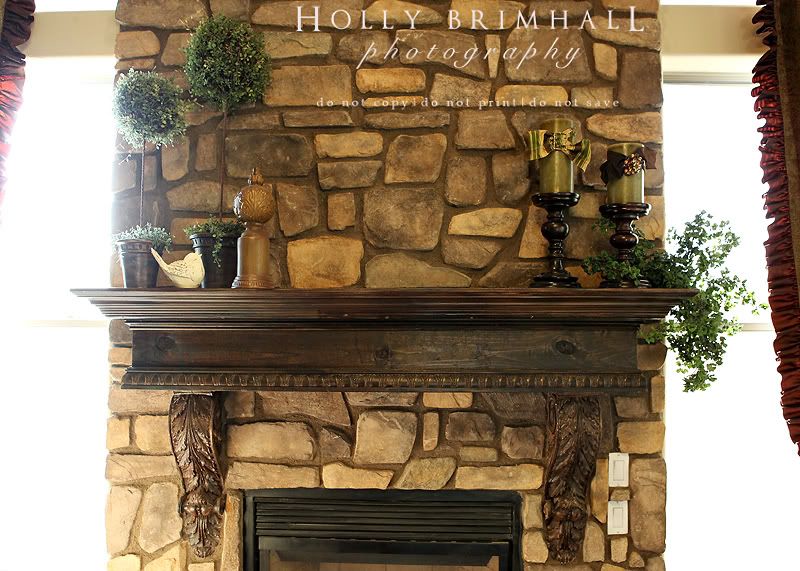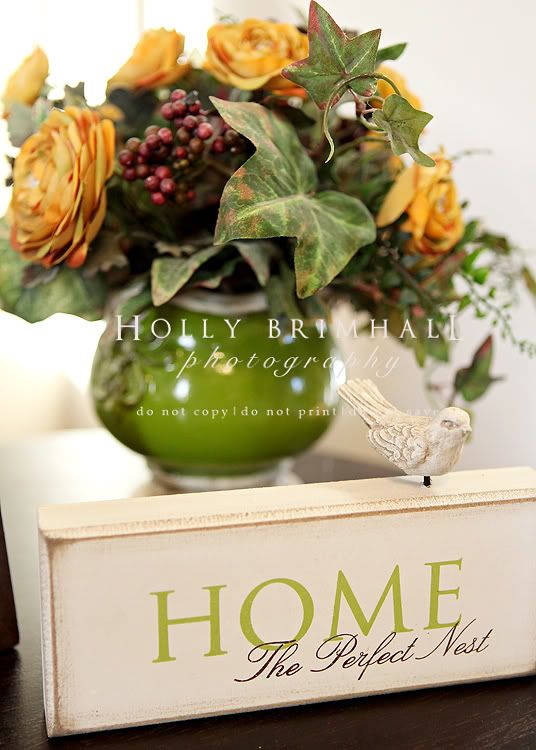 And one more look at the room...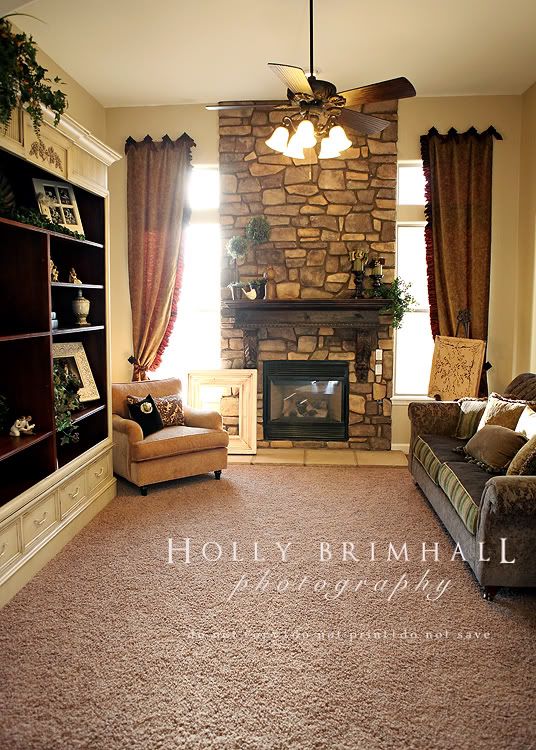 Are you in love with my long drapes that I made? I just have to give a huge THANK YOU to my little sis,
Mindy
. I called her and asked her to go to Rod Works (for all of you Arizonians we are getting a Rod Works in Gilbert in a few months!!!!) to pick out the finials/tie backs for me and mail them to me. I told her I wasn't picky and she laughed. Oh the pressure! But they are PERFECT and I LOVE them! Absolutely LOVE them. I still need to make roman shades for the 3 windows above the couch...but I need another sewing weekend with Cyndi. Another weekend of living in our pj's, laughing til our sides hurt, talking until the wee hours of the morning, and endless hours of sewing fun! Not only do I need to make those shades, but the drapes for the dining area, a roman shade for the window by the sink, drapes for the master....ack! I might need a FEW sewing weekends!