Guess what guys? Mom is having another baby....
I stumbled out of bed as I do most mornings, a bit groggy, and sometimes a bit grumpy. It takes me awhile to get going in the morning. We gathered the children at the breakfast table for a protein/juice shake and some english muffins, I said the blessing on the food, and then Brett says, "Guess what guys? Mom is having another baby."
I looked at him a bit confused. A few of the kids said, "WHAT?" (a little disgustedly, I might add). The confusion on my face began to grow even more, when Brett blurted out, "April Fools Day!!!!"
Then I was even more confused!
"Honey. It's still March...for a few more days. April Fools Day is on Friday!" We laughed and laughed and laughed. Ha ha ha!
Anywhooooo...I just had to snap a few pictures of the kids together yesterday. They were making me smile :). First I caught Little Miss reading a book to the Chubbers...
Then the kids wanted a picture together...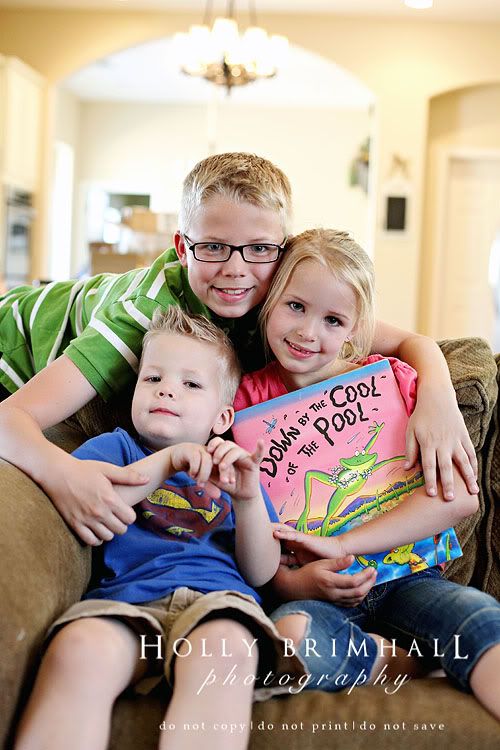 Then they wanted to be crazy.....
Then Bear was found playing Beybladz with Chubs (which is his new addiction and I spend way more time than I'd like to each day playing this game)....
And then when I was tucking the littles in last night, I walked past Bear's room to find these ones all snuggled up together. I knew I had one shot and then it'd be over. Love these boys and love how much they love each other....