Some more Saturday stuff...
Moose came home from that birthday party on Saturday with a few souveneirs....
A gargantuan grasshopper, a real fish that has been named Warrior (for real? that puppy's gonna last a few days), and a horribly nasty lookin' scorpion. As soon as I can, I'm hucking that monster in the trash...
Did you like all of the crumbs in that picture above? To know Moose, is to know that he is the messiest eater in our family. If I were to sweep the floor shortly after a meal, I would collect more crumbs from under his chair alone than the rest of the family combined. Most of the time, half of his food ends up on his face, stuck in his teeth, smeared across his shirt, etc. He has been known to soil a few shirts BEFORE he even heads off to school in the morning. Yes, I said a FEW...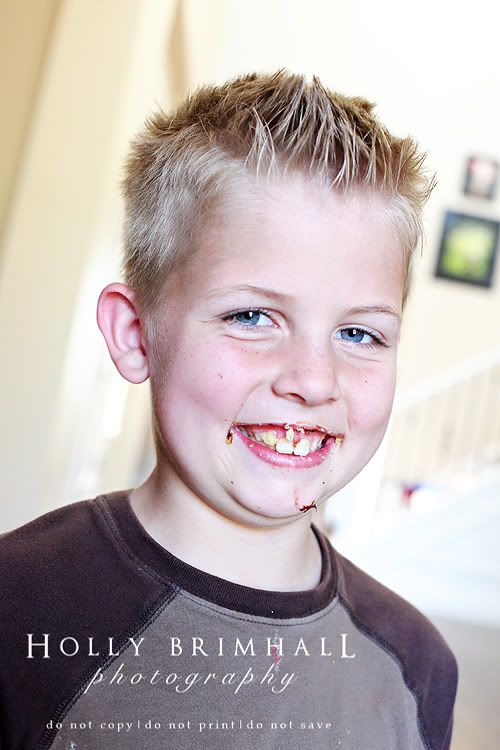 See? I wasn't kidding.
Saturday night we decided to head over to try out the brand new
Two Hippies Taco Shop
in Mesa. The owner, the fabulous Jera, is a good friend of my favorite cousin in the whole world (love you Cami girl). They have been working like crazy to get this restaurant up and running. We didn't get to make it there for the grand opening....a day late and luckily NOT a dollar short. We came the second day it was open. I would've had to do some dishes if I was a dollar short :)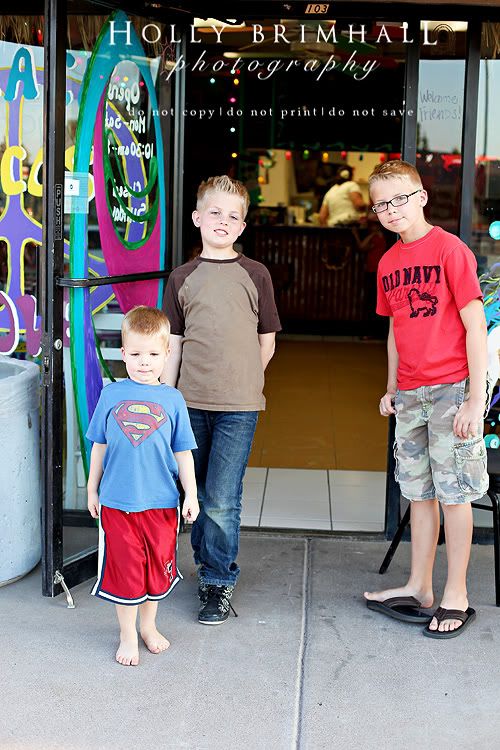 They have some pretty delicious slushy-like lemonade. You can choose almost whatever flavor you'd like. Bear chose mango lemonade, Moose chose strawberry lemonade, Little Miss chose blueberry lemonade, and Chubbers chose pineapple lemonade. I chose to sample all of them.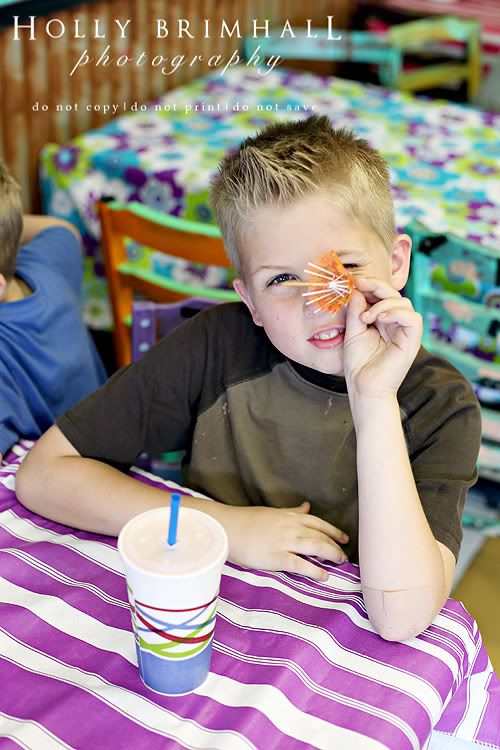 There's Jera taking an order...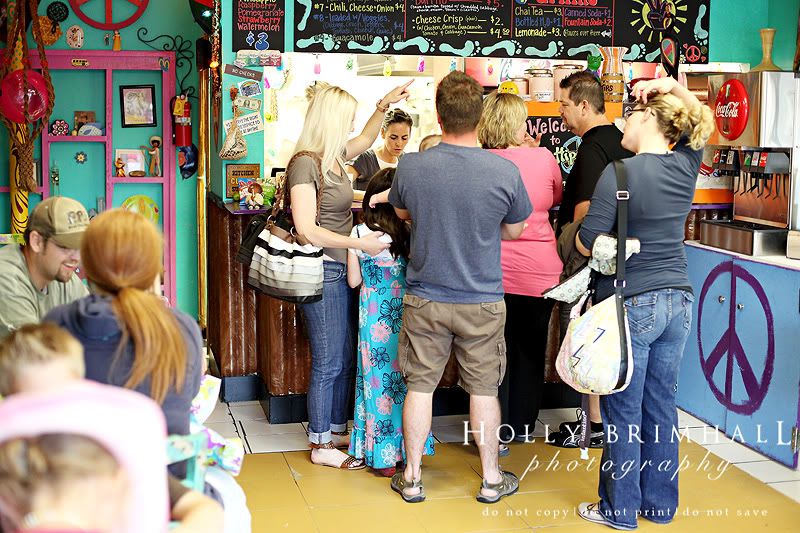 And me using the mirror to get a picture...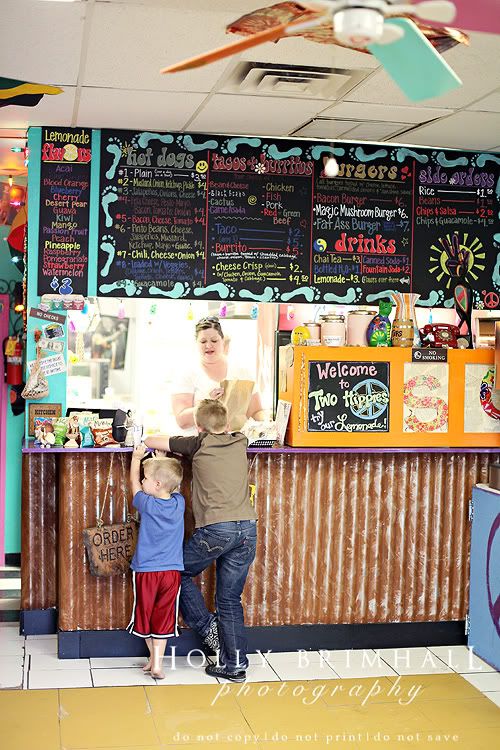 If you're out by Fiesta Mall, you've got to stop by and check it out. They've even got some gluten free items on their menu and will be adding more. Sweet!
PS You can also find them on
Facebook
. You should "like" them. I do!