Today....
Today I felt a little happy AND a little sad when I dropped Chubs off at preschool. As we pulled up, he said, "You stay here. I go by myself." "Um, okay," I replied as he hopped out of the car and ran inside. Happy that he's becoming more independent yet sad that he doesn't need me so much anymore. My baby is growing up!
Today I felt frustrated as I stopped by our old house to get some more things and realized JUST how much STUFF we have left over there....and this house is basically full. Ugh.
Today I felt a little lonely as I grocery shopped without my little helper. I seriously LOVE hanging out with my little man. He makes me laugh!
Today a huge smile spread across my face as I picked Bear up for a lunch date. I LOVE standing by the front desk, watching one of my children walking towards me with a smile that matches my own.
Today I felt relaxed as we sat outside Subway. The birds were chirping, the water gurgled in the fountain beside us, the sun was shining...it was beautiful!
Today I laughed when I picked the kids up from school. It's "Dr. Seuss Week" at school this week. And apparently Moose thought he NEEDED to spend his hard earned money on a "Cat in the Hat" hat. This, my friends, is a Moose in the Hat....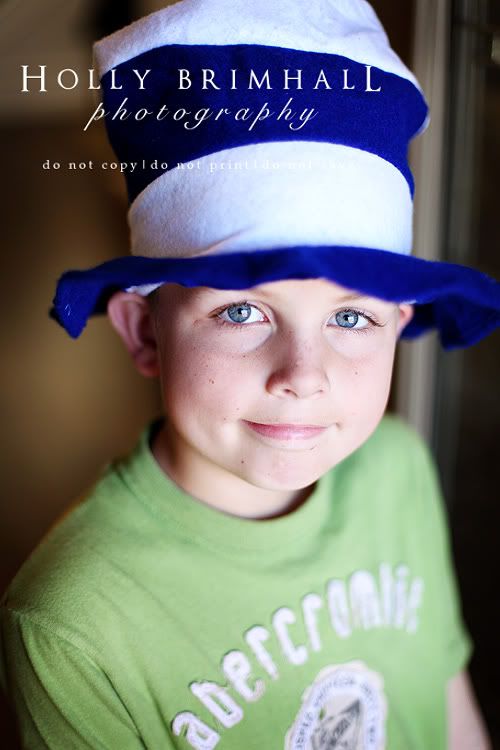 Today I was angry when Little Miss told me about some girls at school who are mean to her and make up lies about her. Sometimes I just want to march on to the playground and do a little punching. I mean parenting. I'm not saying punching is parenting. I'm just saying that I don't really like mean people.
Today I loved watching the leaves growing on the trees of our tree-lined streets. It's starting to warm up around here...and it makes me happy!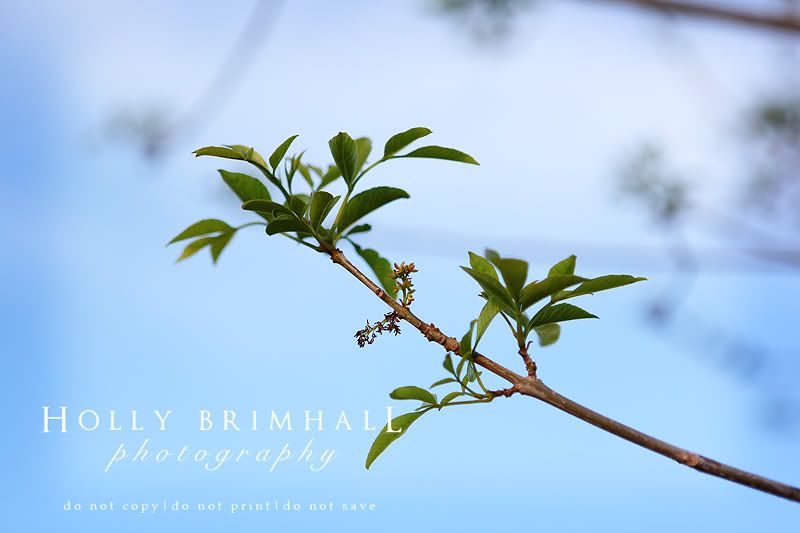 Today I cried when I got an e-mail from a photographer that had attended one of our photography workshops, to tell me that her 17 year old daughter had unexpectedly passed away. I cannot understand the depth of that pain. I honestly hope that I never have to feel that.
And so now today, my heart is filled with prayer for Holly, a photographer in Utah, and her family...and maybe you could spare a prayer for her, too.