And the next day, Chubbers turned 4....
Still can't believe that my baby boy is growing up! After watching Moose and Little Miss open up their presents, Chubs could hardly contain his excitement and was so pumped to be able to open up some presents of his own.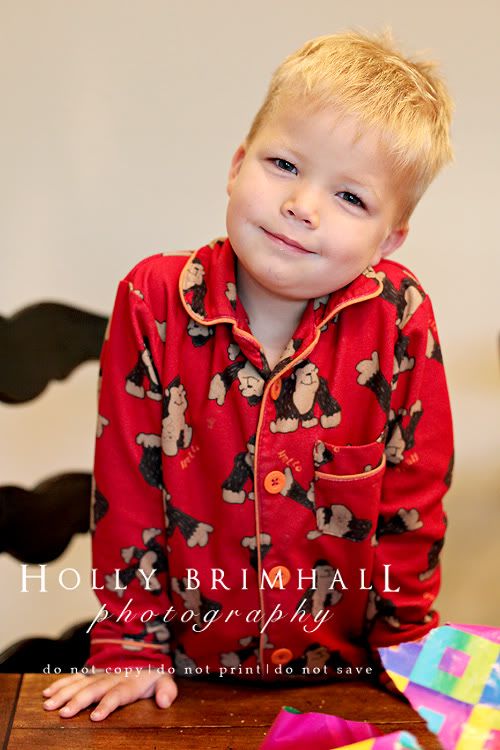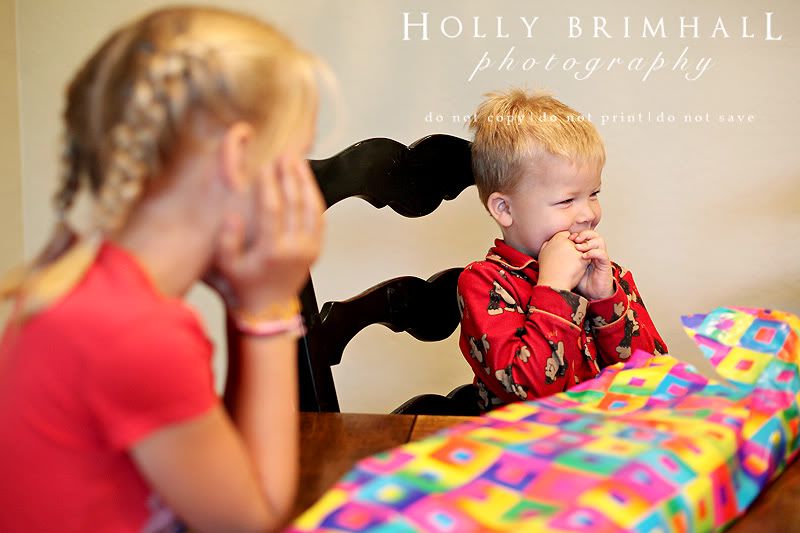 I laughed so, SO hard when Chubs opened up this present from Grandpa and Brandy! Totally fitting!
4 things I love about my Chubbers:
When I ask you, "Are you my baby boy?" a big ole grin spreads across your face and you say, "YES!!!!" Most 4 years olds do NOT want to be called a baby. I'm glad that you'll always be my baby!
You are the most talented belcher....if you can call it a talent. Sadly, everyone laughs (really hard) when you let one loose. It is pretty impressive, if I do say so myself.
I love, love, LOVE that you call me "Peach" and "Peachy Pie"!
I love that you make my life better...that we get to spend so much one on one time together.
Love you to pieces, little buddy!!!