Little Miss turned 7 (almost 3 weeks ago)....
She had fallen asleep in her clothes the night before and when she woke up, very early, on her birthday, she was ALL smiles....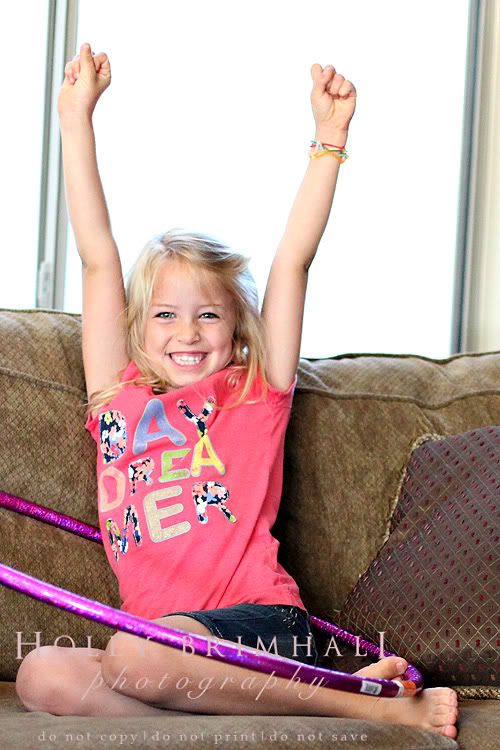 Man, I love the heck out of her :)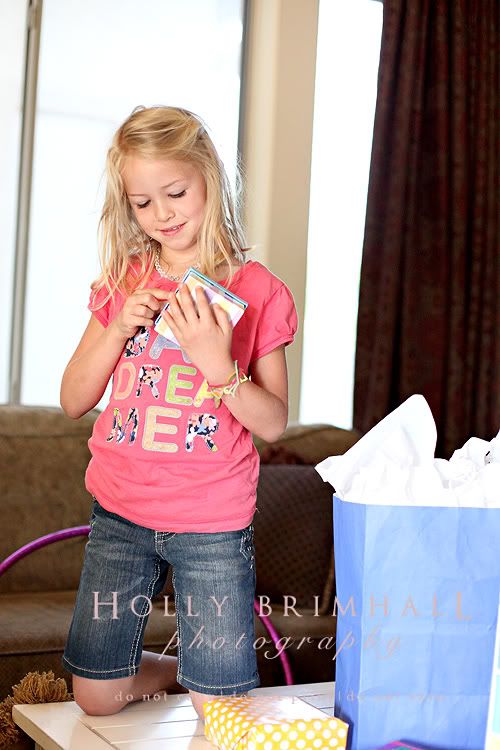 I think she may just about own every single Littlest Pet Shop toy ever made. She might be a little bit addicted to them!
7 things I love about my Little Miss:
I love that we have given you more nicknames than any other child on the planet and you respond to every single one of them. A few of them are: Nan, Nanny Nanner Noo Noo, Noo Noo Scu-do, Scoo Scoo, Missy Mae, Mae Mae, Sister, Sis, Sissy, Sissy Sissy Sue Sue, Little Miss, Banana, Soosie Magoosie. The list goes on and on.
I love that you LOVE to do dishes. Now I know it's not going to last! But I love that you BEG me to do them!
I love your smile and giggle combo! It's infectious! People ask me if you always have a smile pasted on your face...and most of the time you do!
I love how much you LOVE people...especially both of your Grandma's. You would spend every second with your Grandma Kathy if you could. The other day while we were driving up to Utah, you were watching "Tangled" with your brothers in the car. As Rapunzel was getting ready to heal "Flynn Rider" with her hair, you said, "I wish Rapunzel was real, because she could've saved Grandma before she died." I love that you still think of her every single day. I do too!
I love how quickly you make friends and are sure to include everyone around you!
I love that you love to do girly things with me! It was fun giggling with you on my bathroom floor the other day as we painted our toes matching colors.
I love the way your eyes sparkle as you play with your girl cousins!!
Love you much, little Princess Pie!