Racing cars and other stuff....
Lately thoughts of Bryson have been filling my head, worrying my heart. He's my one who is a lot like me....who holds everything in until he just can't do it anymore and then it's kind of like a volcano erupting, with tears and tempers and bad attitude all rolled up into one. And it's been exhausting. It was getting to the point where he would be in tears a few times a week after school, upset about school. I had talked to his teacher, Brett had talked to his teacher, and I had just had enough. I called and left a message requesting a meeting with his teacher and Brett and I. She called me back and asked if I had a minute. I wasn't sure if I was ready to lay it all out on the table....to tell her that my heart was breaking for my sweet boy...and how I felt like she was part of the reason it was breaking. I took a deep breath and started to share my concerns with her. She started to be snippy with me and I could hear sarcasm in her voice. That mama bear inside me sprang right to the surface, "I feel like you are being huffy with me and having an attitude. I'm trying to tell you that my son is in tears a few times a week after school and that he thinks you don't like him. And this conversation is going to have to be over right now if you can't hear me out. He is hurting." And the tears started to roll.... Dang. Sometimes I wish I could control my emotions better. The conversation turned around and she listened and showed concern and told me what a great student he is. That out of the 5 kids in the class that are brand new to the school, that he was doing the best adjusting and catching up to the other kids (they teach a grade level ahead). I asked her if she would tell him, if she would praise him more. She said she would. And she did.
Life is different in our home now.
There are no tears after school. There is a happy Bryson in our home. Sure, he's still Bryson and he still likes to tease Grant and get a rise out of people and sometimes he is still slower than molasses. But things are better and my heart and mind are resting easier these days.
Last night was the annual, and much anticipated, Pinewood Derby. Somehow, we didn't get the memo about the Derby and threw together a car at the last minute. The wood even split when Brett was helping him put the axle in and we were worried that it wouldn't even make it down the track. But he thought it was pretty cool looking.....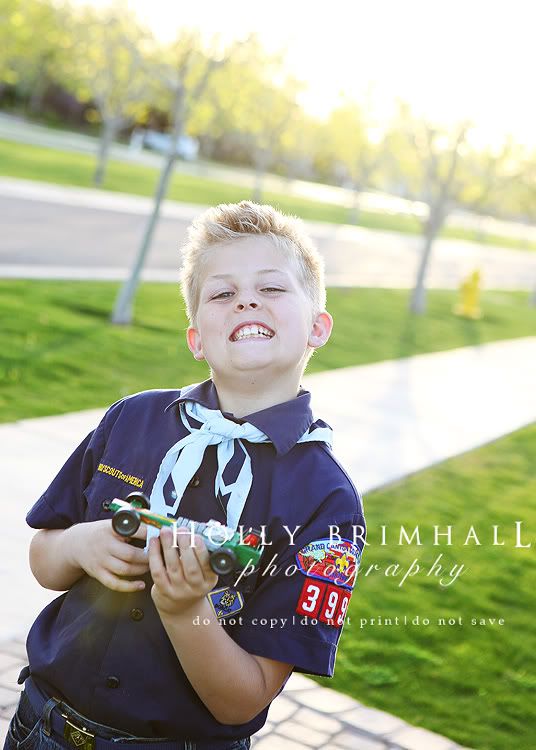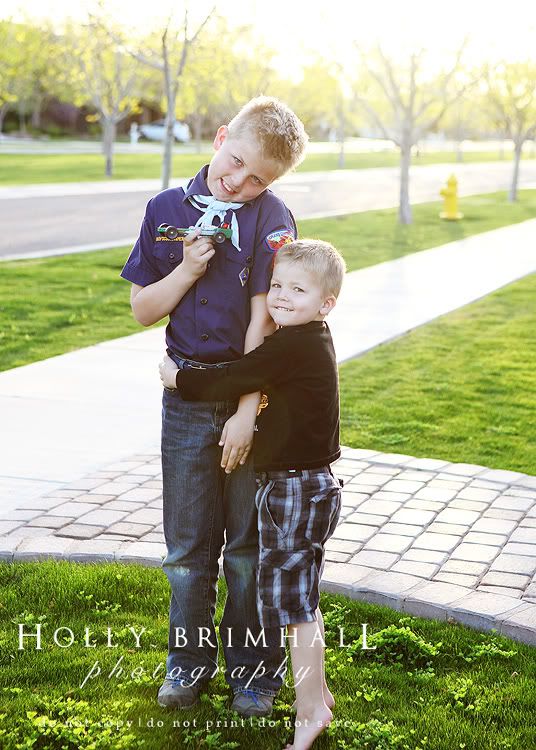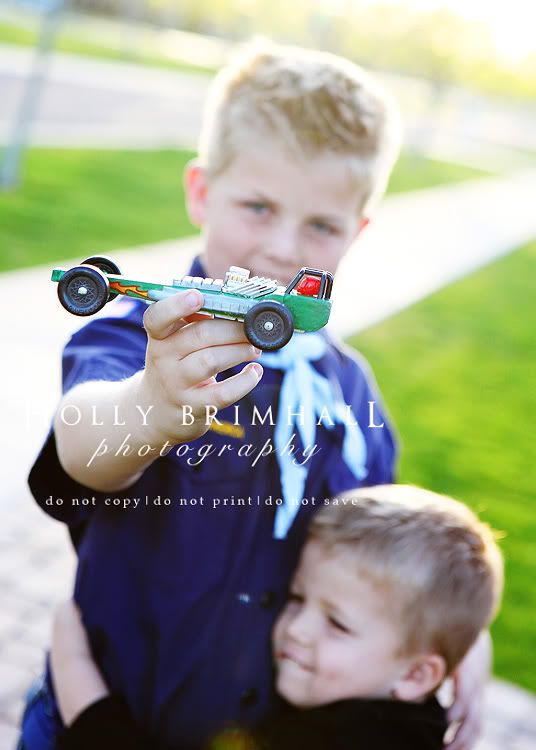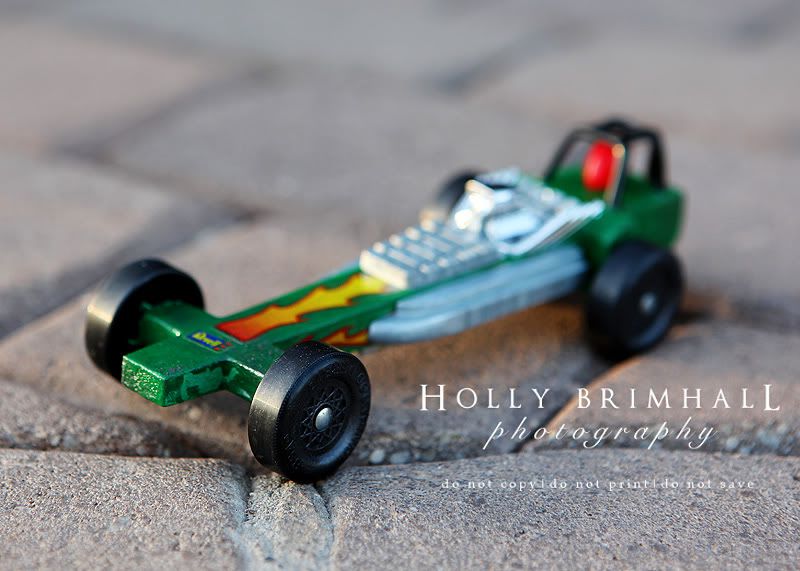 And he LOVES having his cousin live just a few houses down. Fun that they are in the same den right now....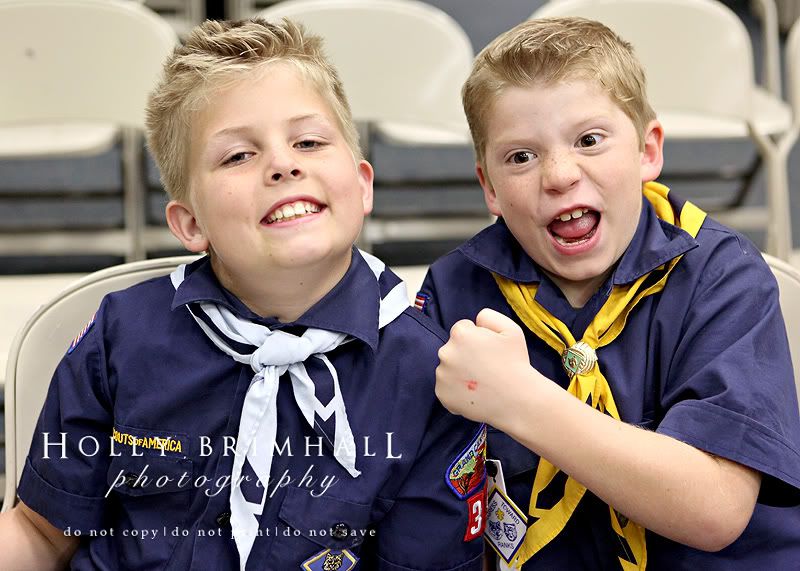 Savannah loves having cousins in our ward, too....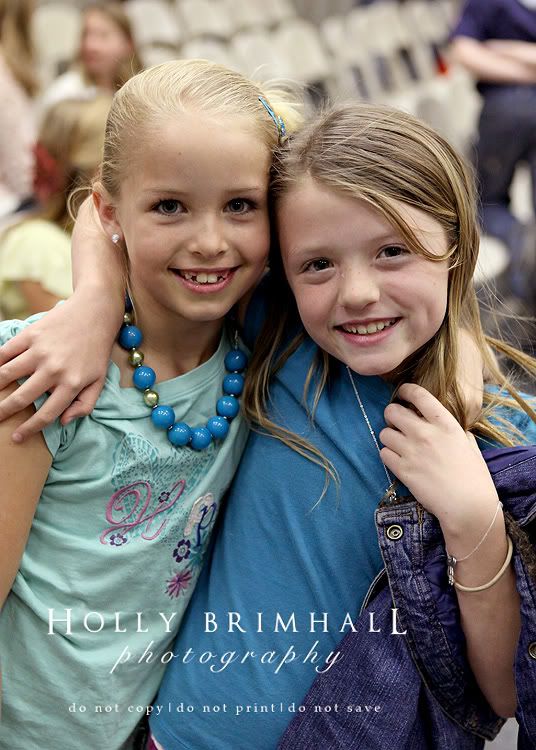 Bryson's first race that night. Wooooo.....intense.

His car BARELY came in second....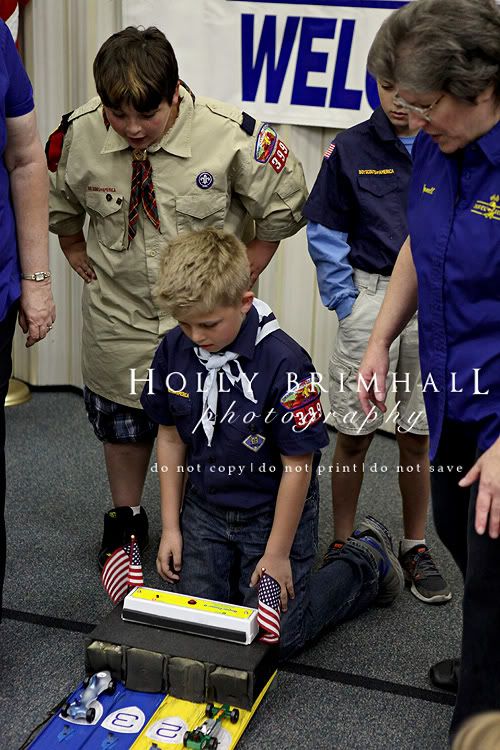 So he didn't win that one, but when he did win he was sure to let EVERYONE know....

Counting down the next race. 3.....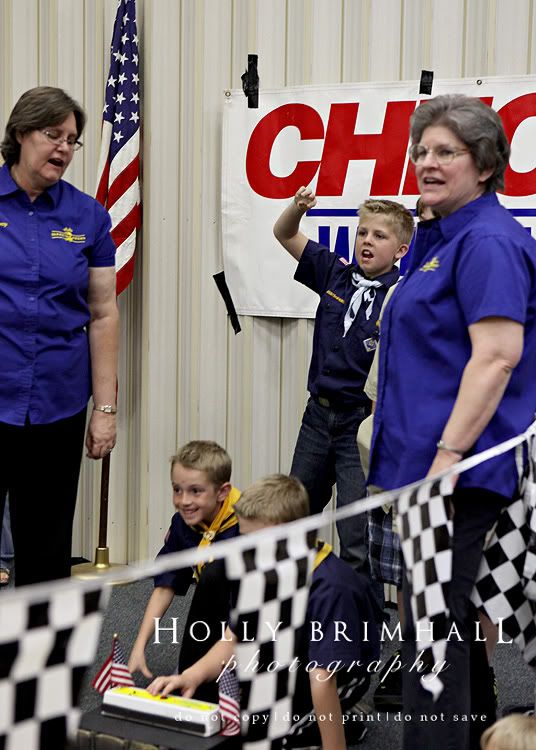 2.....

1.....

Watching the race. EEeeekkkk!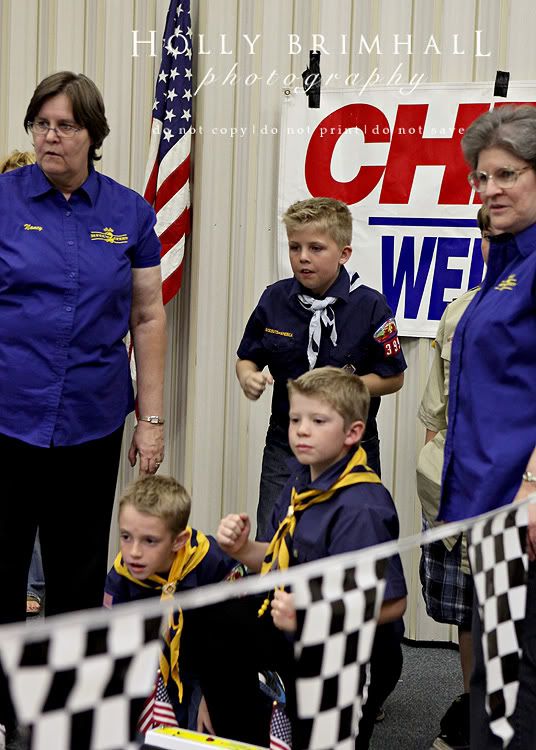 WIN! (look how high he jumped!)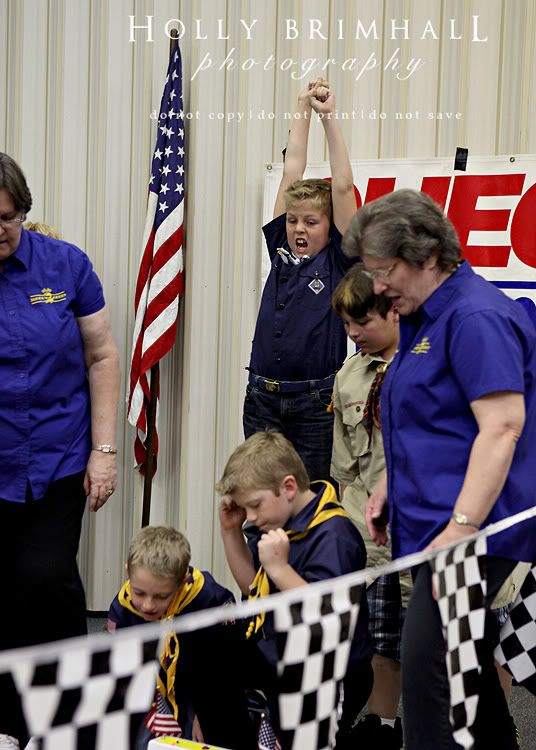 So he didn't break any records last night or anything like that. He did come in third in his den. But he's happier....and things seem better for him....and I'm glad!