Ever since Savannah has fallen in love with American Girl dolls, I have wanted to take her to visit one of their stores. So I decided it would be fun to do that for her eighth birthday. A few days before her birthday we woke up bright and early and headed to the airport. Well, Savannah woke up bright and early. I don't think that I ever fell asleep. I was pretty excited! We hopped on a plane to LA, picked up a rental car, grabbed some breakfast and headed to the American Girl Doll Store. When you show up at the entrance to the parking garage looks like THIS, you know you are in for a special treat...

We spent hours and hours roaming the store as Savannah tried to decide how to spend her birthday money and the money she had been saving...

Julie got her hair done and her ears pierced...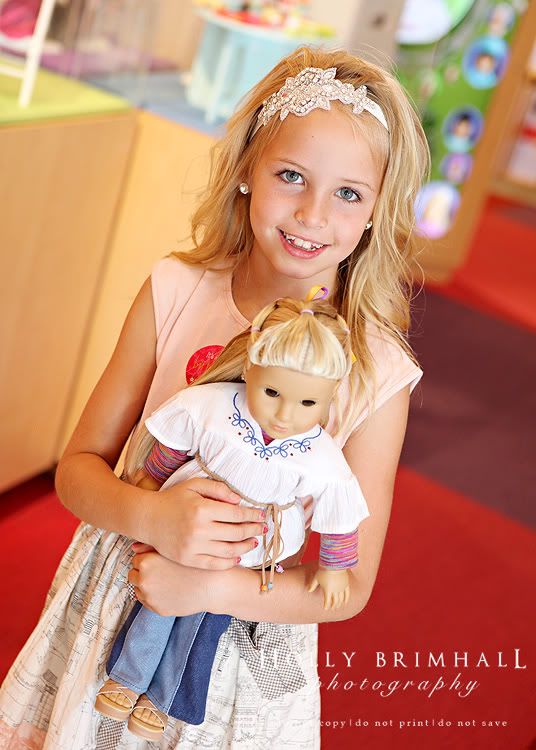 Finally she decided on a little tea set, Julie's accessory set with a purse and necklace, a small bunny pet, and a new American Girl Doll, Kit (who is still in the bag)...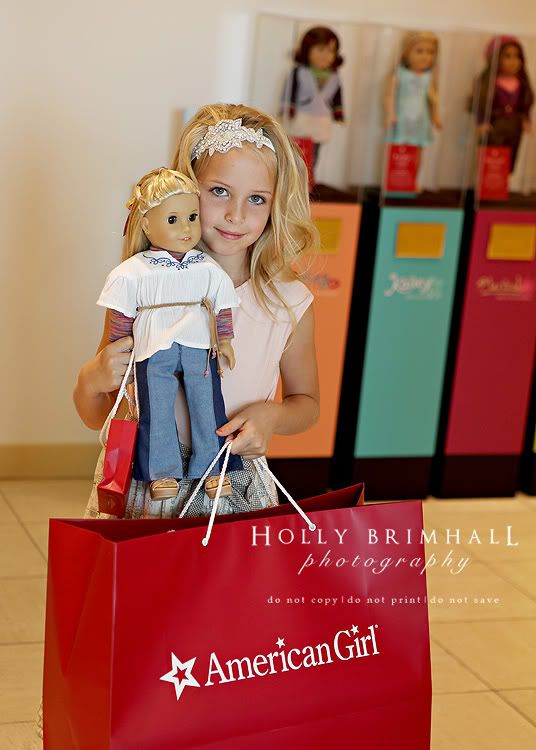 We got to have lunch at the American Girl Doll Cafe...


Julie and Kit got to join us for our lunch...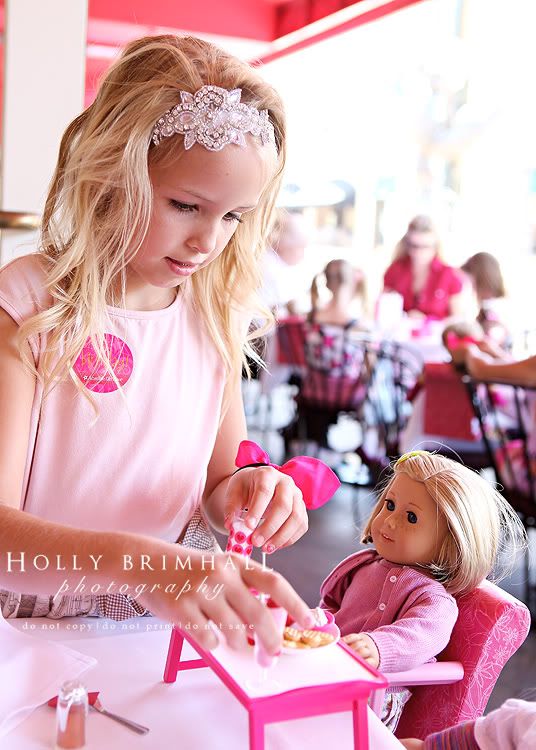 There was a box in the middle of the table, full of questions that we got to ask each other. I learned some fun things about Savannah - one of which - if she could choose a superpower of either being able to fly or be invisible, she would choose to fly. We giggled and ate scrumptious food....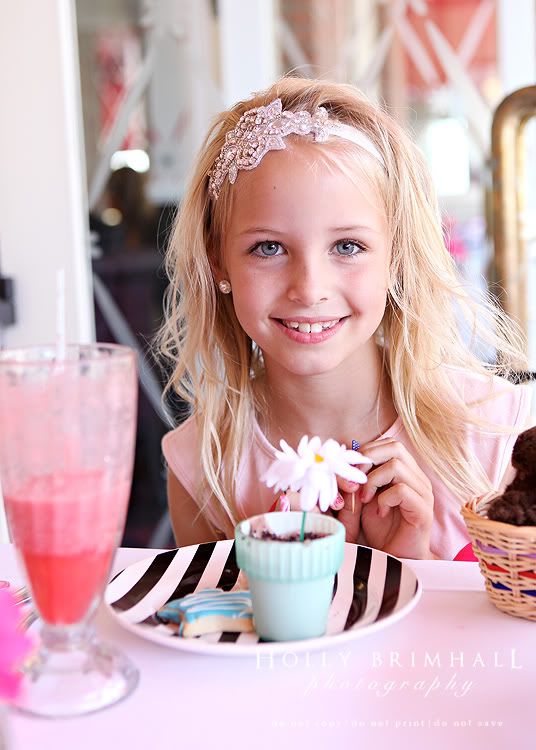 Kit and Julie have become the best of friends...

After we were done at the American Girl Doll store, we rode the trolley around the outdoor shopping mall, did a little more shopping, and headed back to the airport.


Such a perfect day with my favorite little girl in the whole wide world! Can't wait for our next Girls Trip...whenever that may be!